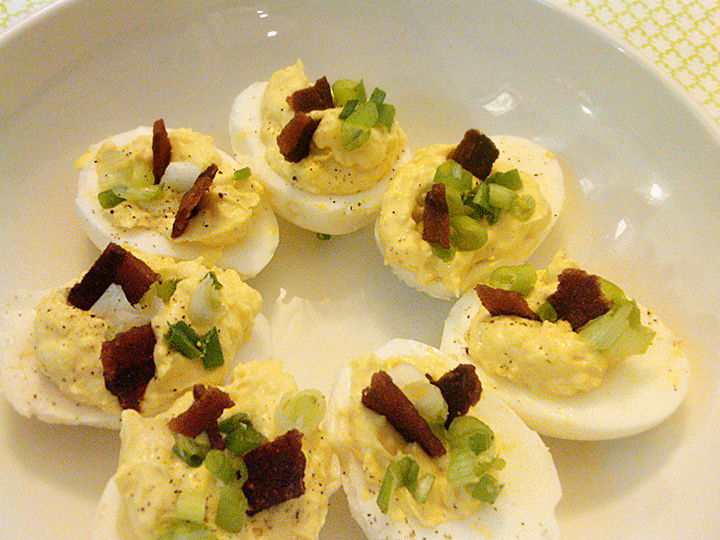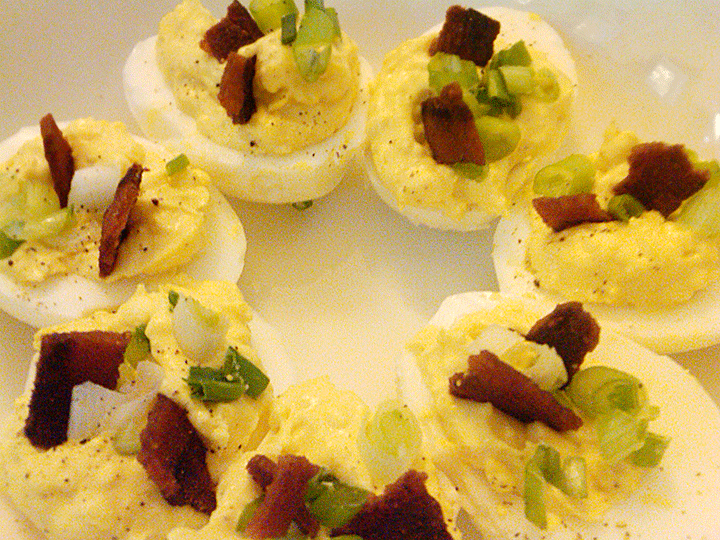 This appetizer reminds me of my youth.  A staple treat when appetizer's seemed to be much simpler.  I really enjoyed revisiting this wonderful egg concoction.  A perfect snack!
This recipe is derived from April Bloomfield's… most recipes are similar.
INGREDIENTS:
• 6 hard boiled eggs peeled
• 4 tablespoons of mayonnaise (You can replace 1 tbsp with Creme Fraiche.)
• 1 tbsp Dijon mustard
• 1 tbsp of champagne vinegar
• Dash of kosher salt & freshly ground pepper
DIRECTIONS:
• Slice the eggs in half lengthwise, scoop out the yolks into a small food processor.
• Add mayonnaise and blend, then add champagne vinegar, mustard and Crème Fraiche.
• Add salt & pepper to taste.
• Chill the yolk mixture and egg whites for approx. 30 minutes.
• Spoon mixture into each egg white.
• Add chopped green onions, a bit of bacon or chopped chives.
• Sprinkle with cayenne pepper or paprika if you don't like the heat.
Enjoy!