I made farfel with mushrooms for my husband for years because he had asked me to.  I wasn't that excited about the side dish but it was delicious.  I decided to use shiitake and cremini mushrooms which added to the flavor.  Another tip was to boil the farfel in chicken broth.  My husband was happy, so that makes this another go-to side dish!
INGREDIENTS:
• 12 ounce (2 to 2-1/2 cups, depending on the size) farfel or egg barley, toasted
• 4 ounce (1 stick) unsalted butter
• 2 large (1 pound) yellow onions, chopped (about 2 cups)
• 12 ounce (3/4 pound) mushrooms (button, shitake, or cremini) sliced or chopped
• 2 teaspoons kosher salt plus more to taste
• 3/4 teaspoon freshly ground black pepper plus more to taste
• 1 large egg (optional)
• 1/4 cup soup stock, chicken or vegetable (optional)
• 1 tablespoon unsalted butter (optional)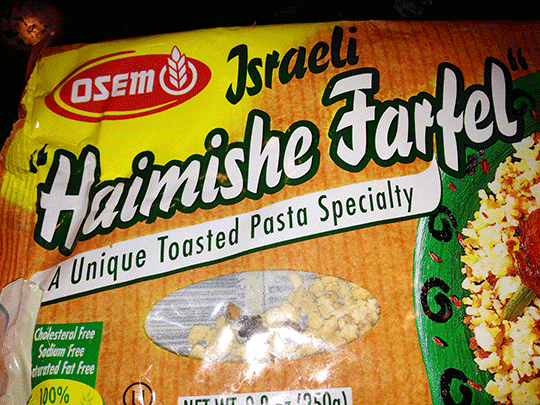 INSTRUCTIONS:
• Bring a large pot of salted water (4 quarts water with 1 tablespoon kosher salt) to a boil.
• Add the toasted farfel and cook until tender, about 10 minutes. Drain, but do not rinse.
• In a large saucepan, heat the butter.
• Add the onions and sauté until translucent, 7 to 8 minutes.
• Add the mushrooms, salt and pepper and continue cooking, stirring often, until the mushrooms have given off most of their water and the mushrooms and onions are soft, about 30 minutes.
• Stir the farfel into the sautéed mushrooms and onions adjust the seasoning with salt and pepper.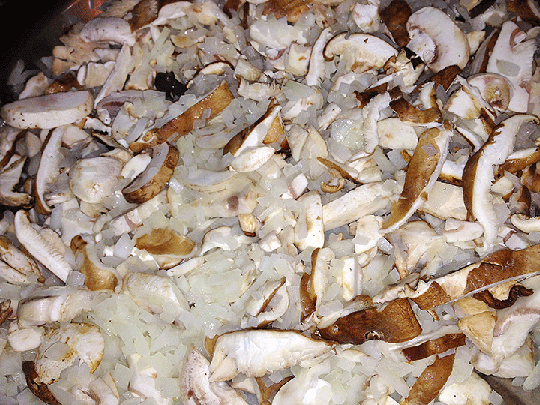 • Bake the farfel, stir in the egg and soup broth (if using).
• Transfer to a greased 2-quart baking dish. You can store the farfel covered in the refrigerator at this point for up to 2 days.
• Before serving, preheat oven to 350 degrees. Bake for about 30 minutes, until the top browns and the farfel is heated through.