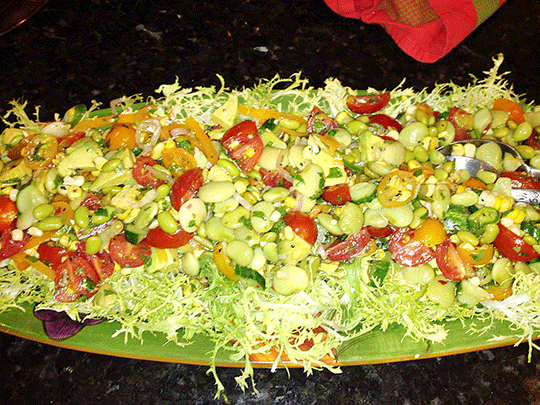 This recipe is fresh, delicious, and bursting with summer flavors.  Try adding your favorite vegetables.  Remember the fresh lime is the key to bringing out the best taste.  It is inspired by a recipe from David Frenkiel and Luise Vendahl of Green Kitchen Stories.
INGREDIENTS:
• 1 cup fresh lima beans (from about 1-1/2 pounds in the pod) or other shelling bean (frozen and cooked)
• 1 tsp finely grated lime zest
• 1/3 cup fresh lime juice
• 1/4 cup fresh lime juice
• 1/4 cup extra-virgin olive oil
• 1 scallion, thinly sliced
• 1 jalapeño, seeded and thinly sliced
• 1 small shallot, thinly sliced
• Sea salt
• 1-1/2 cups fresh corn kernels (from 2 ears)
• 2 nectarines, cut into thin wedges (optional)
• 8oz edamame
• 2 small cucumbers, skin on
• 1-1/2 avocados, cut into 1/2-inch cubes
• 1 large orange bell pepper, finely julienned
• 1 pint heirloom cherry tomatoes or mixed heirloom, halved
• 1/2 cup coarsely chopped cilantro
INSTRUCTIONS:
• Prepare lima beans and edamame until tender, about 10 minutes.
• Drain the beans and rinse under cold water.
• In a large bowl, whisk the lime zest and juice with the olive oil, scallion, jalapeño, and shallot; season the dressing with salt.
• Fold in the lima beans, corn nectarines, avocado, orange pepper, cucumbers, and tomatoes.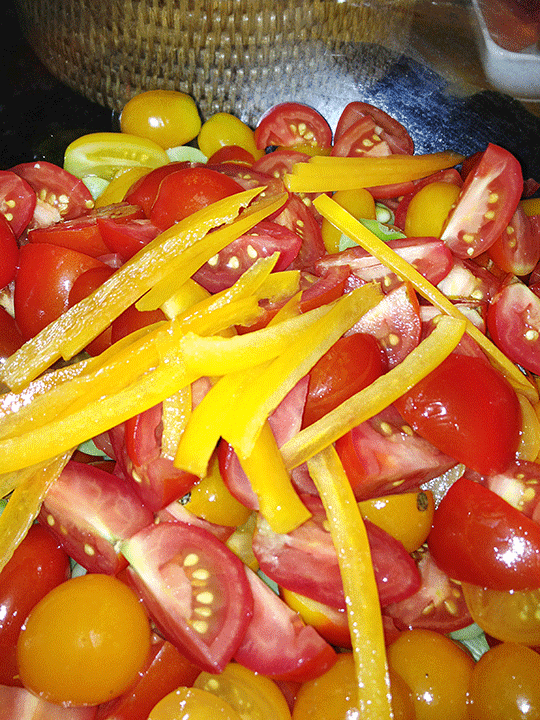 • Refrigerate for at least 2 hours.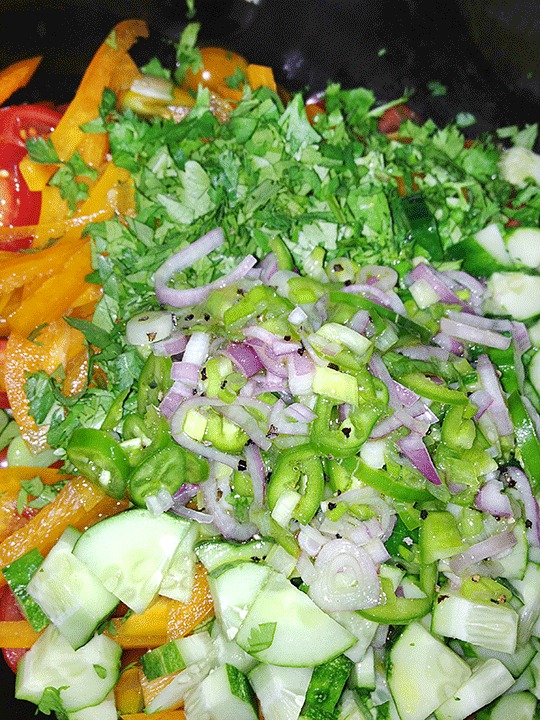 • Fold in cilantro, just before serving and serve chilled.
Make ahead, the salad can be refrigerated for up to 8 hours.