Our main course was grilled Armenian shish kabob (lamb & beef), blended with onions, tomatoes, assorted peppers, and accompanied with a side of Armenian pilaf and Armenian bread.  RECIPE: Armenian Shish Kabob  (Click to Read)
When I hear lamb, I think Australian Shiraz.  When I hear grilled anything, I think Zinfandel.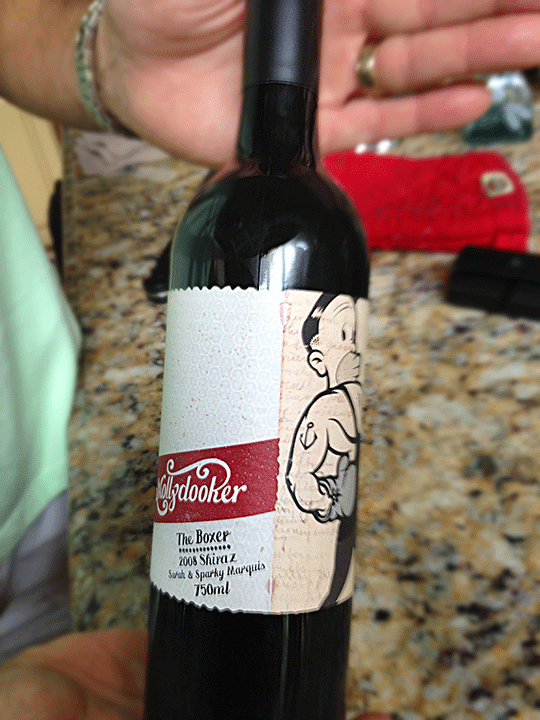 We started with a MollyDooker 2008 "The Boxer" Shiraz (91 points from the Wine Spectator).  The big fruit forward Australian Shiraz with its peppery complexities made us say "wow".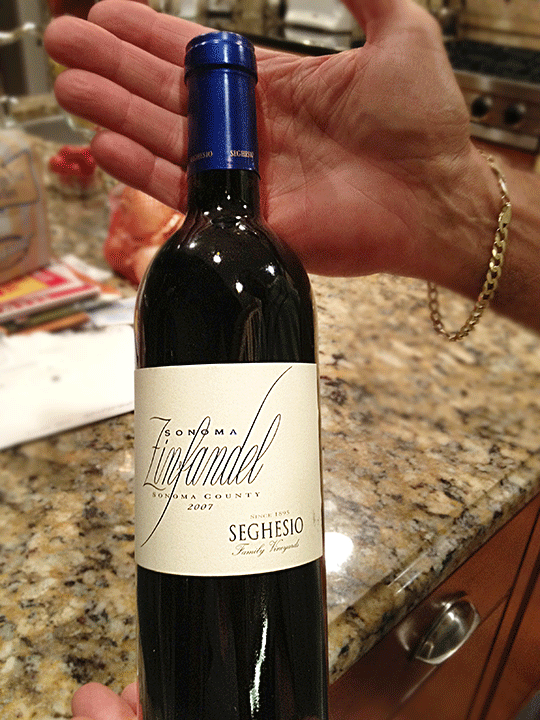 Next we opened a Seghesio 2007 Sonoma County Zinfandel (93 points from the Wine Spectator and the #10 wine of the year) which we are savoring while I write this.  Zinfandel may be the perfect wine for grilled meats.  Somewhat similar to the Shiraz, the up-front fruit and spiciness of Zinfandel is an excellent complement to anything on the grill.