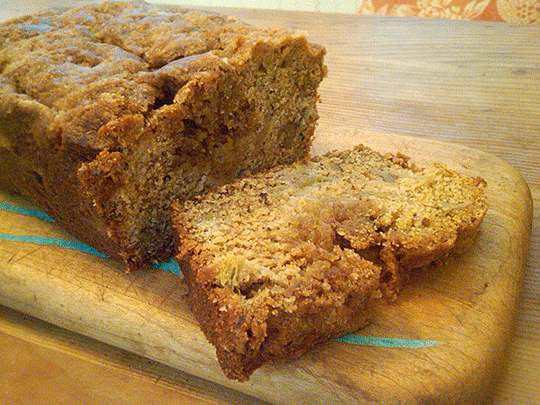 I love spring for many reasons and one is fresh rhubarb.  I am a fan of anything involving this vegetable that really I use as a fruit.  Yesterday I was given a large bunch of fresh rhubarb from the garden.  After work I immediately had to go make something!  My initial thought was strawberry rhubarb pie or crisp.  I wasn't having guests and I knew if I made either of those desserts I would probably consume most of the calories.  So I decided on bread and muffins.  I could easily freeze the bread (which doesn't always stop my noshing) and the muffins would make a quick breakfast.
I was intent on making this bread a bit healthier.  So I added and switched a few ingredients.  The rhubarb is the star making this bread moist and sweet with a bit of tartness.  You don't have to add the topping as the bread is still good without it.
BREAD INGREDIENTS:
• ½ cup of skim milk
• ½ cup of cream
• 1 ½ tablespoons of lemon juice
• 1 ½ cups of brown sugar
• 2/3 cup of vegetable oil
• 1 large egg
• 2 ½ cups of whole wheat flour
• ¼ cup of milled flax seed
• 2 tablespoons of wheat germ
• 1 tsp of salt
• 1 tsp of baking soda
• 2 cups of chopped rhubarb
• ½ cup of chopped walnuts (or pecans)
TOPPING INGREDIENTS:
• ¼ cup of brown sugar
• ½ teaspoon of cinnamon
• 1 tablespoon of butter
DIRECTIONS:
• Preheat oven to 325 degrees.
• Grease two 9×5 loaf pans or use muffin tins (I used one loaf pan and had 6 large muffins).
• In a small bowl mix the milk, cream, and lemon juice… set aside for 10 minutes.
• Mix together the brown sugar, vegetable oil, and the egg.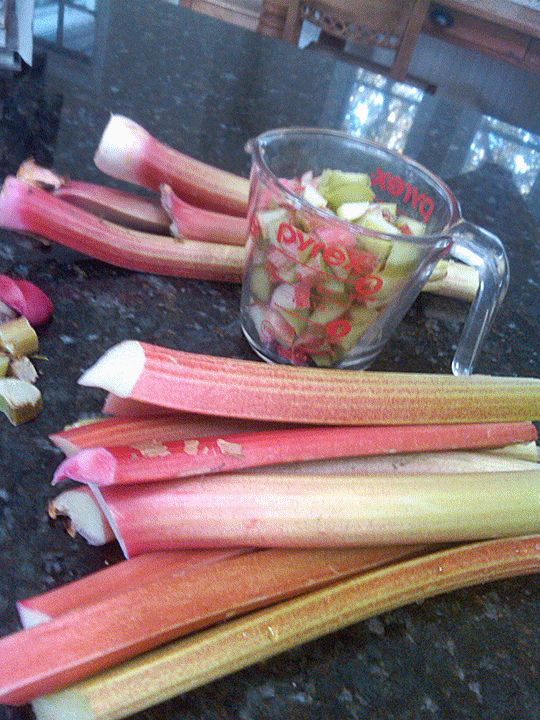 • Combine the dry ingredients, and then mix part of the dry ingredients into the sugar             mixture alternating with the milk mixture until all is combined.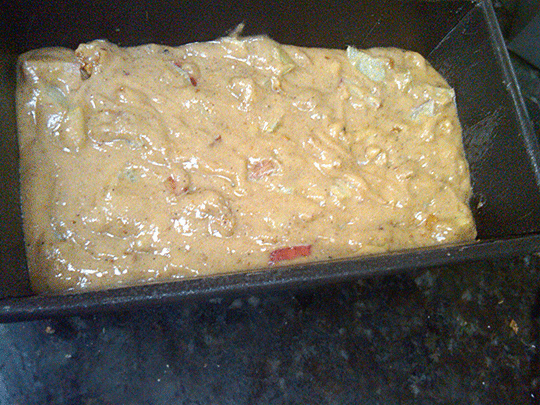 • Put into greased loaf pan or muffin tin.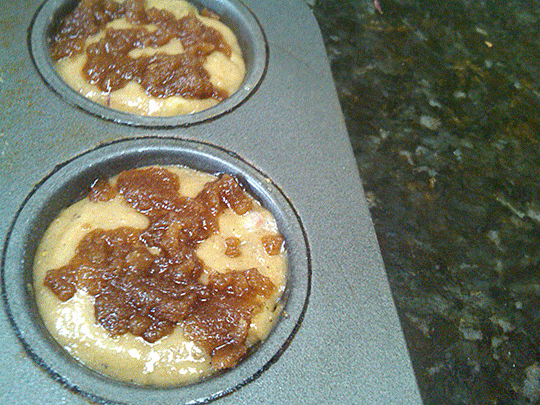 • Mix the next 3 ingredients and sprinkle the mixture over the unbaked batter.
• Bake in the preheated oven for about 40 minutes for the bread loafs. It takes much less       time for the muffins, approx 20 minutes. Use a toothpick to test; if the center comes out       clean the bread is done.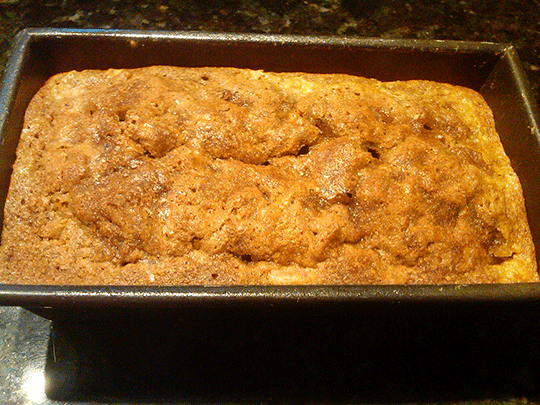 Enjoy!