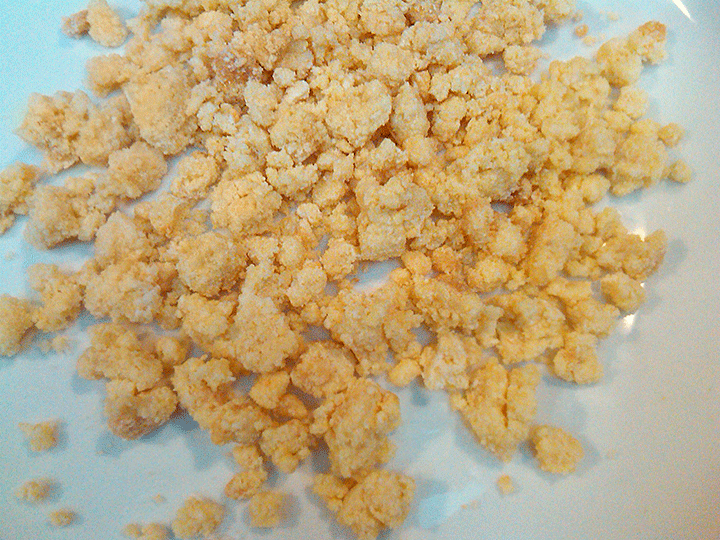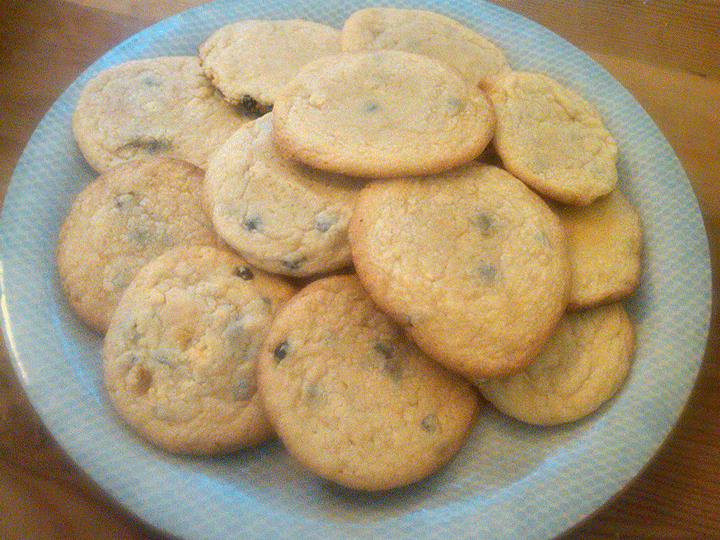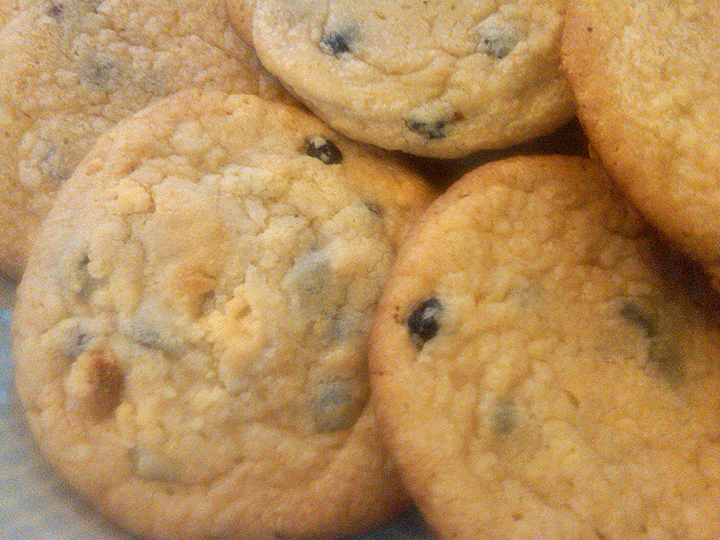 I love these cookies!  I certainly will never turn away a great chocolate chip but this cookie may be my next go-to cookie treat.  Momofuku Milk Bar is in New York City; in their cookbook you will discover a whole new world of sweets.  One of the secrets of these cookies is the milk crumbs.  The recipe for those is as follows:
Milk Crumbs
INGREDIENTS:
• ½ cup of milk powder
• ¼ cup of flour
• 2 tablespoons of cornstarch
• 2 tablespoons of sugar
• ½ teaspoon kosher salt
• 4 tablespoons of melted butter
• 1/4 cup milk powder
• 3 oz of melted white chocolate
DIRECTIONS:
• Preheat oven to 250°F.
• Combine the first five ingredients in a medium bowl, toss with your hands… add melted       butter and continue to toss using a spatula.  The mixture will start to look like small             cluster/crumbs.
• Spread the clusters on a parchment lined sheet pan and bake for 20 minutes.  The             crumbs should be sandy and your kitchen should smell amazing.  Cool the crumbs.
• Crumble any milk crumb clusters that are larger than ½ inch and put the crumbs in a           medium bowl.  Add the milk powder and toss together.
• Next poor the white chocolate over the crumbs and toss until your clusters are enrobed.       Then continue tossing them every 5 minutes until the white chocolate hardens.  The             crumbs will keep in an airtight container in the fridge for up to one month.
Blueberry & Cream Cookies
INGREDIENTS:
• 2 sticks of butter
• ¾ cup granulated sugar
• 2/3 cup lightly packed brown sugar
• 2 tablespoons of corn syrup (or ¼ cup glucose)
• 2 eggs
• 2 cups of flour
• ½ teaspoon baking powder
• ¼ teaspoon baking soda
• 1 ½ teaspoon kosher salt
• ½ recipe of milk crumbs
• ¾ cup dried blueberries
DIRECTIONS:
• Combine first 4 ingredients in medium speed mixer for 2-3 minutes.
• Scrape sides of bowl and add eggs one at a time, beat for 7-8 minutes till creamy.
• Reduce speed and add dry ingredients.  While still on low speed add milk crumbs and         then blueberries.
• Using an ice cream scoop put rounds of batter on a parchment lined cookie sheet.
• Wrap in plastic wrap and put in fridge for about an hour.
• Preheat oven to 350°F.
• Keep cookies about 4 inches apart on cookie sheet and back, they will crackle and             spread.  They should be browned slightly on the outside and creamy yellow in the center.
• Cool completely on the cookie sheet… Enjoy!!!!