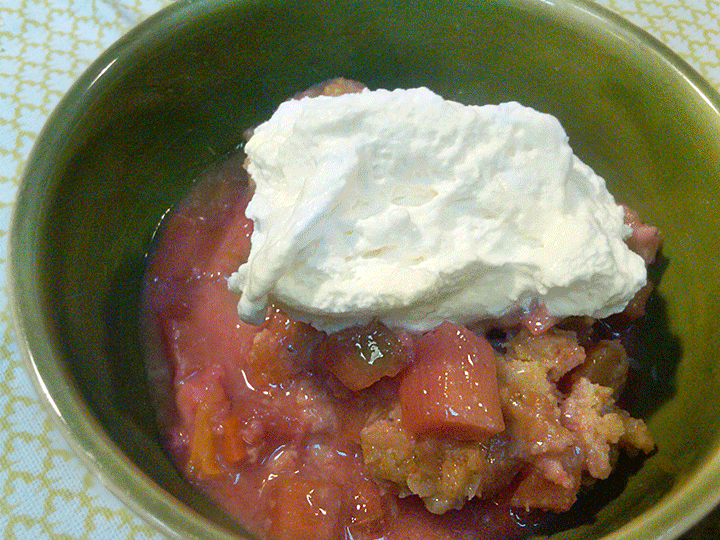 Ok so I'm still stuck on rhubarb!  I can't get enough of this veggie and this is the season.
INGREDIENTS:
• 4 cups of fresh strawberries sliced in half
• 4 cups of fresh rhubarb sliced
• 3/4 cups of granulated sugar
• 1 ½ tsp of orange zest
• ½ cup freshly squeezed orange juice
• 2 tablespoons corn starch
• 1 cup flour
• ¼ cup whole wheat flour
• 1 cup of light brown sugar
• ½ tsp kosher salt
• 1 cup old fashioned oatmeal
• 10 tablespoons of butter diced
DIRECTIONS:
• Preheat oven to 350 degrees.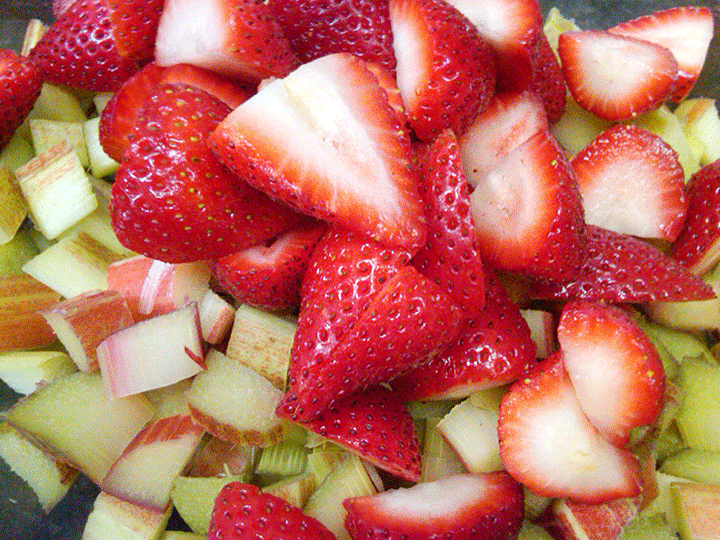 • Toss the berries and rhubarb together with ¾ cup of sugar and zest.
• Mix corn starch and orange juice then add to fruit mixture.
• Pour into an 8×11 baking dish.  Place on a baking sheet lined with parchment.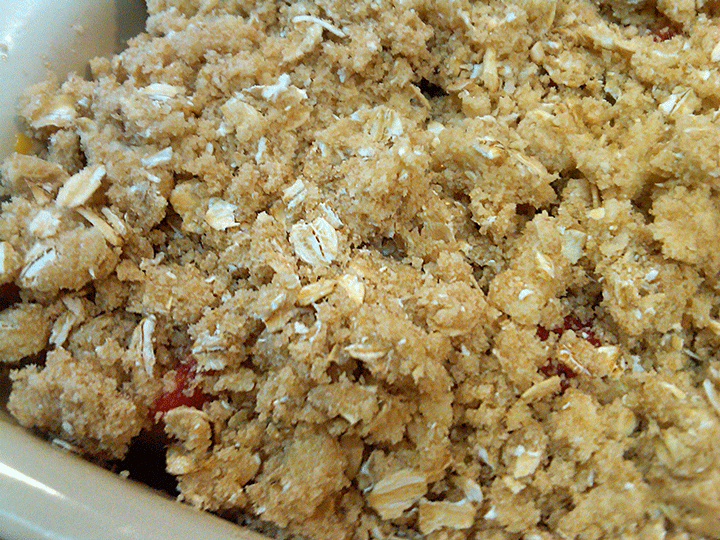 • For the topping, combine the flour, remaining brown sugar, salt and oatmeal.  With a           mixer and paddle attachment add in the butter until all the dry ingredients are moist and it   looks like crumbs.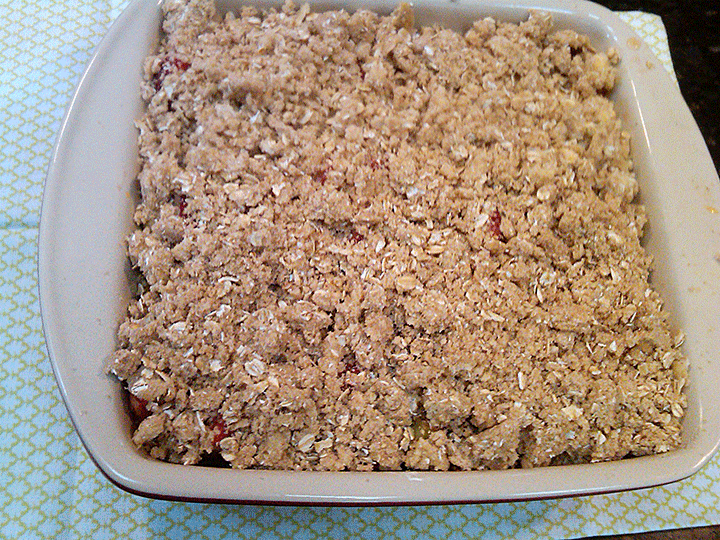 • Sprinkle on top of the fruit, completely covering, and bake for approx 1 hour.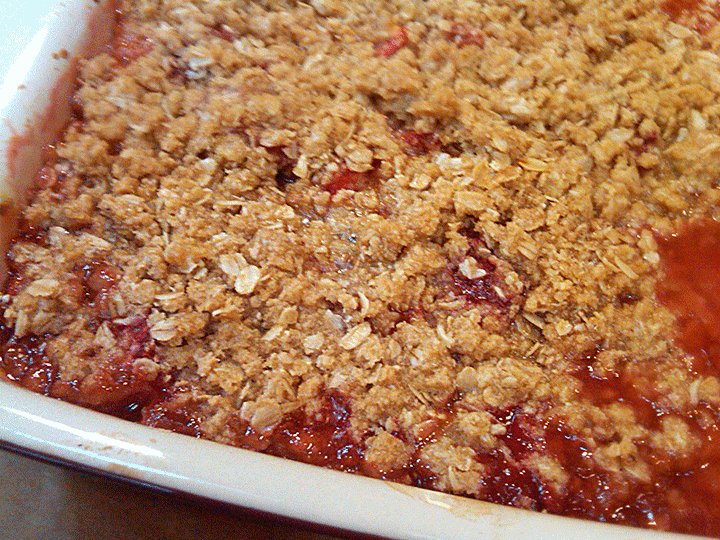 • Serve with whipped cream or ice cream.