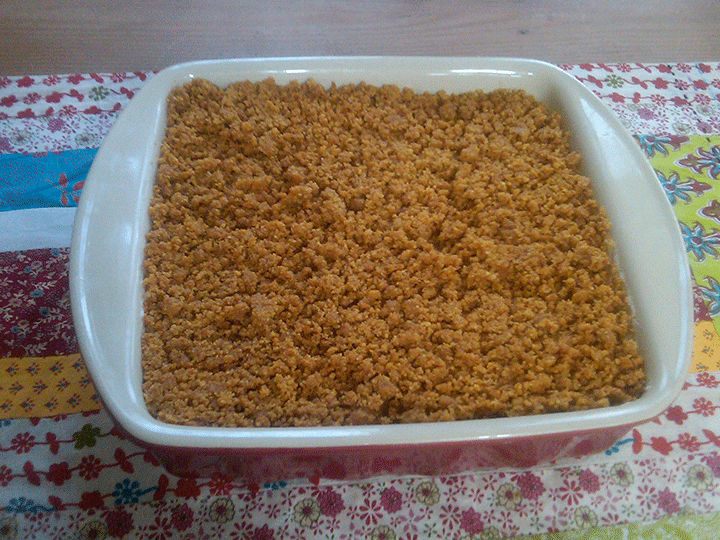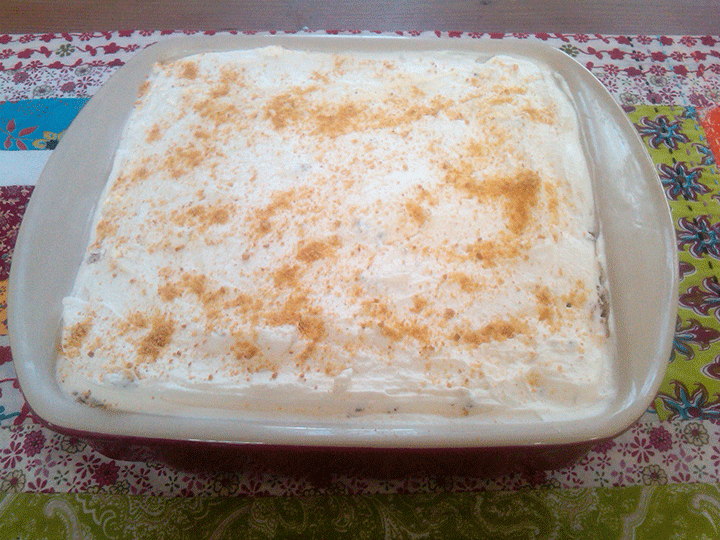 This is a dessert my mom made whenever she had a dinner party.  It brings back memories of wonderful leftovers (hopefully) after all guests departed.  This is where my love of any dessert with a graham cracker crust started.  It is rich but still light… the perfect ending for a special evening.
Serves 6
INGREDIENTS:
• 18 graham crackers, crushed
• 2 sticks butter, melted
• ¾ cups of sugar
• 4 tablespoons of corn starch
• 1 cup of water (can use ½ cup of water & ½ cup of pineapple juice)
• 1 cup of crushed pineapple
• 3 egg whites
• 2 cups heavy whipped cream
DIRECTIONS:
• Mix graham crackers and melted butter and line the bottom of a square pan with ½ of the     mixture.  Save the other ½ for later.
• Mix the sugar, corn starch, and water together and cook over medium heat until thick.
• Take off heat and let cool.
• Once cooled down, add 1 cup of crushed pineapple.
• Beat the 3 egg whites, then add the pineapple mixture.
• Pour mixture into graham cracker crust. Top with the rest of the graham cracker mixture.
• Refrigerate for an hour.
• Whip 2 cups of heavy whipping cream and spread on top.
Enjoy!!!
Keep refrigerated.