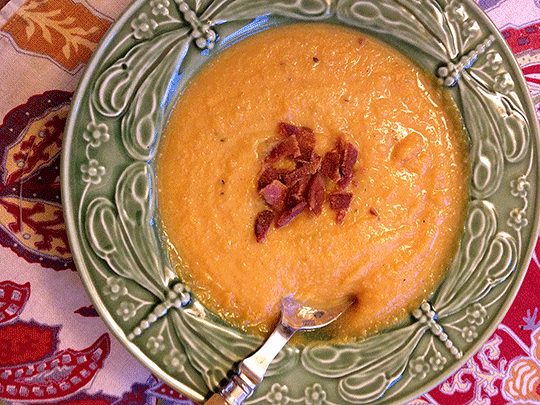 I have made this soup many times this winter, it's easy and delicious, the perfect combination.  I may add a bit more curry and top the soup off with toasted cashews or leeks… be creative.
INGREDIENTS:
• 4 cups cubed butternut squash
• 2 medium sweet onions, chopped/diced
• 4 cloves of garlic, minced
• 3 medium Granny Smith apples, cubed
• 4 tablespoons of good olive oil
• Dash of Kosher salt
• 4-5 cups of chicken stock, preferably homemade
• ½ cup heavy whipping cream
• 1 tsp of curry
• Salt & pepper to taste
DIRECTIONS: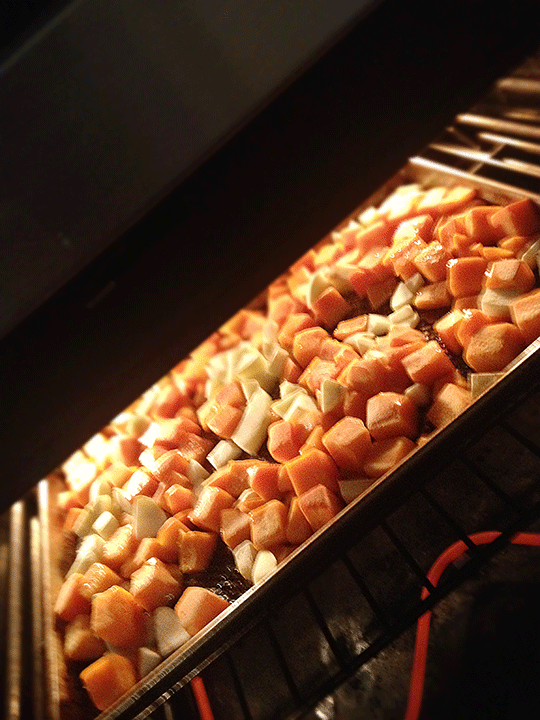 • Roast the chopped apples and squash, drizzled with 2 tablespoons of olive oil, in a 400-degree oven for approximately 40 minutes or until they are tender.
• Sauté the onions and 2 tbsp of oil in a large heavy pan, cook until clear, then add garlic and cook for another minute.
• Add the roasted squash and apples with stock and cook for 5 minutes.  Emulsify the soup with an immersion blender.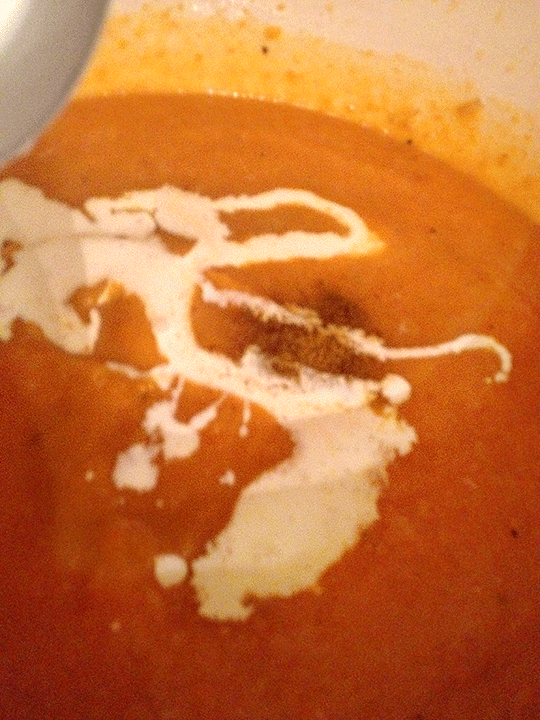 • When smooth add the cream and curry.  Add more stock if needed and salt & pepper to taste.