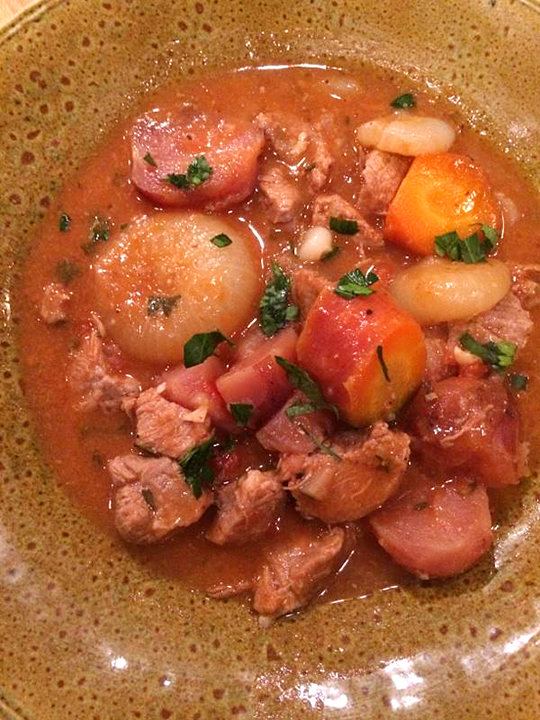 This is a great one pot meal for winter entertaining.  You'll want to reheat the leftovers as the next day it's even better.
INGREDIENTS:
• 28-30 cipollini onions
• 4 tablespoons olive oil
• 6 pounds veal stew meat, cut up into 1 inch pieces
• Salt and freshly ground black pepper
• 1/3 cup all-purpose flour
• 6 garlic cloves, finely chopped
• 1 tablespoon chopped fresh thyme
• 1-1/2 cups dry white wine
• 6 cups reduced-sodium chicken broth (homemade is the best!)
• 1 (14-1/2 ounce) can diced San Marzano tomatoes in juice
• 28 small red potatoes, peeled and halved or quartered
• 3 large carrots, peeled and cut into 1-inch pieces
• 2-3 turnips, peeled and cut into 1 inch pieces
• 1/4 cup chopped fresh flat-leaf parsley
DIRECTIONS:
• Peel the onions and cut off the ends.
• Next heat the 2 tablespoons of the oil in a large, heavy pot or casserole over medium-high heat (I use an 8 quart iron pot).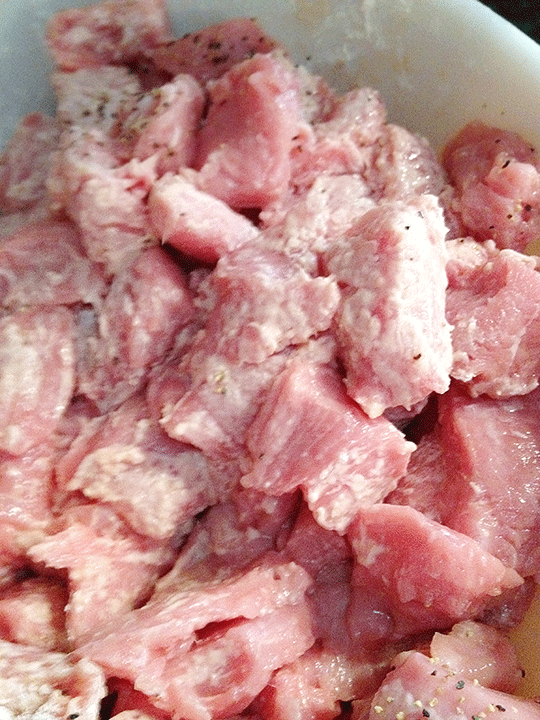 • Sprinkle the veal with salt and pepper.  Toss the veal with the flour in a large bowl to coat.
• Working in 3 batches, add the veal to the pot and cook until browned, adding another tablespoon of oil as needed, about 10 minutes per batch.
• Using a slotted spoon, transfer the browned veal to a bowl.
• Add the garlic and thyme to the same pot and saute over medium heat until tender, about 30 secords.
• Next add the wine and simmer over medium-high heat until reduced by half, stirring to scrape up the browned bits on the bottom of the pot, about 5 minutes.  Return the veal to the pot.
• Stir in the broth and tomatoes with their juice.  Cover partially and simmer over medium-low heat for 15 minutes.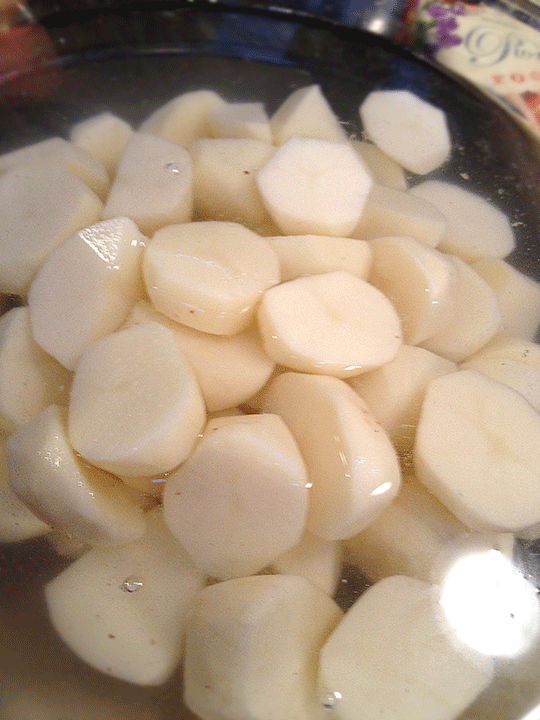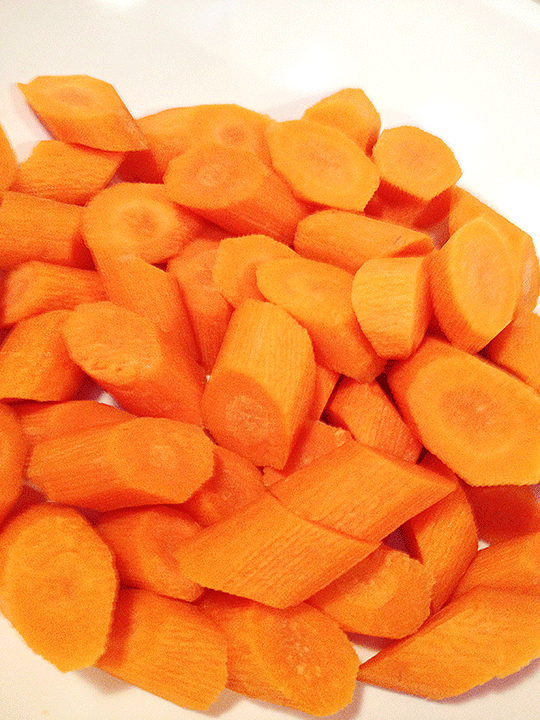 • Add the onions, potatoes, turnips, and carrots to the stew and simmer uncovered until the veal and vegetables are tender and the juices are thick, stirring occasionally, about 45 minutes.
• Stir in the parsley.  Season the stew to taste with salt and pepper.
The stew is ready to serve.  Enjoy!