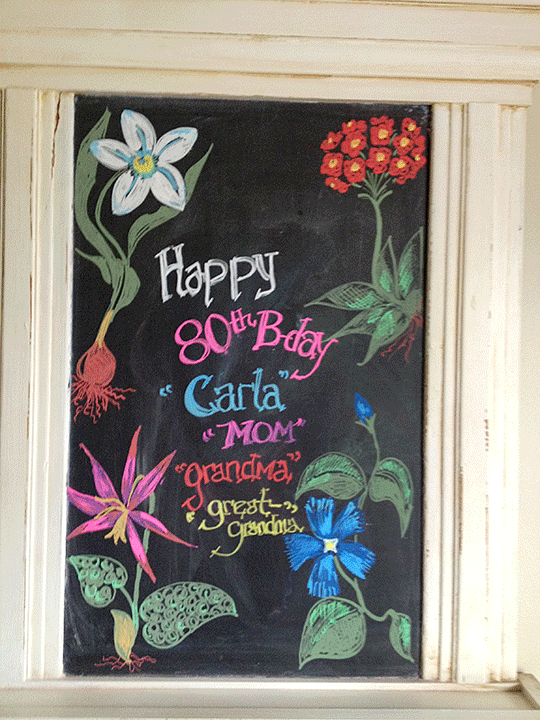 My Mom  turned "80" this month and last weekend we spent time celebrating her Birthday.  At 80 you don't want to plan too many events, so we kept it at one major activity a day and then we just decided to be in the moment.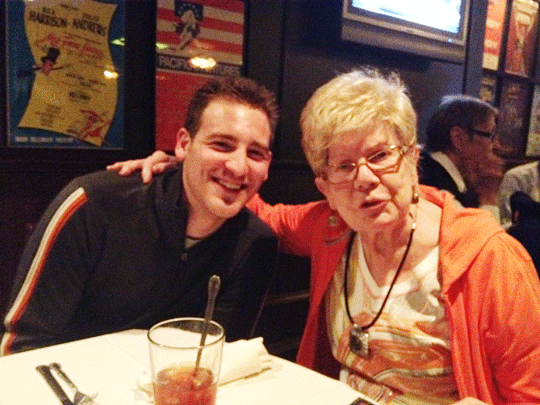 We started on Thursday evening, my family flying into Chicago from Charlotte and an easy rib dinner at Miller's Pub.  Dear Elizabeth, my adopted "Niece", organized this.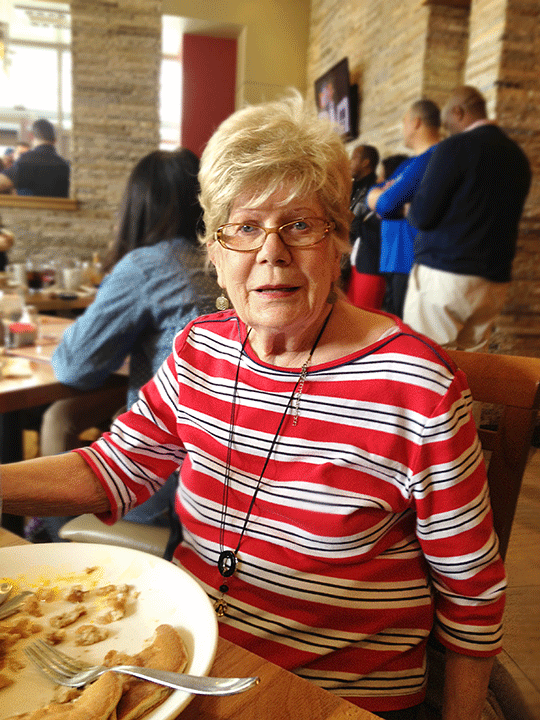 Friday morning, a beautiful day for a wonderful breakfast at Wildberry on Randolph.  The breakfast was delicious.  We ordered amazing pancakes, omelettes and the best coffee, Intelligentsia.  It was a perfect start to our birthday celebration weekend.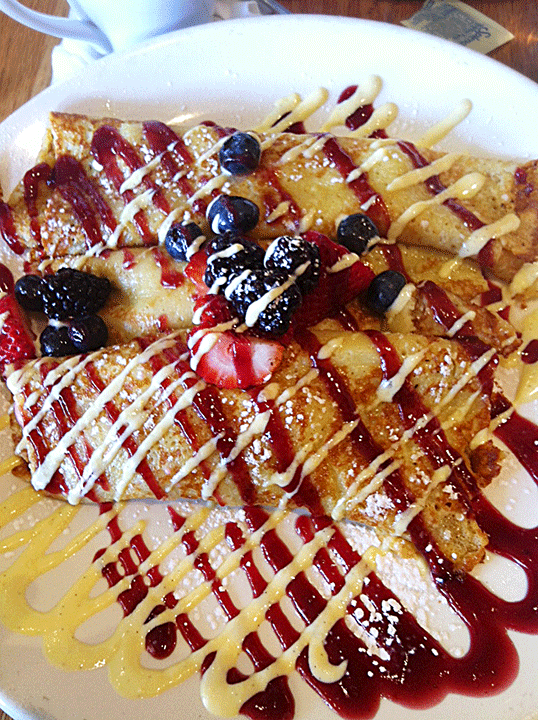 We drove back to the burbs to cook and chill.  My sister Tammy made the best oatmeal Oatmeal Cinnamon Bread.  We still have a loaf in the freezer!  She also started on her Chocolate Ganache Cake.  I was busy roasting the chicken for the Chicken Salad Veronique  and cutting all the veggies for the Chopped Salad.  I cooked corn, boiled eggs, chopped up Persian cucumbers, red onions, and tomatoes, and made crispy bacon.  I chopped up roasted chicken breasts, grapes, tarragon, fennel, and celery, and soaked my currants for a delicious chicken salad.  I made a wonderful, but simple French vinaigrette for our chopped salad.  All the prep work was for Saturday's luncheon honoring Mom's Birthday.  We had a garden cake made at "Three Tarts Bakery" in Northfield.  My niece mixed up a special iced tea, adding peach nectar, frozen peach slices, oranges, and lemons.  Shaynah was in charge of tea and the popovers, another hot scrumptious bread.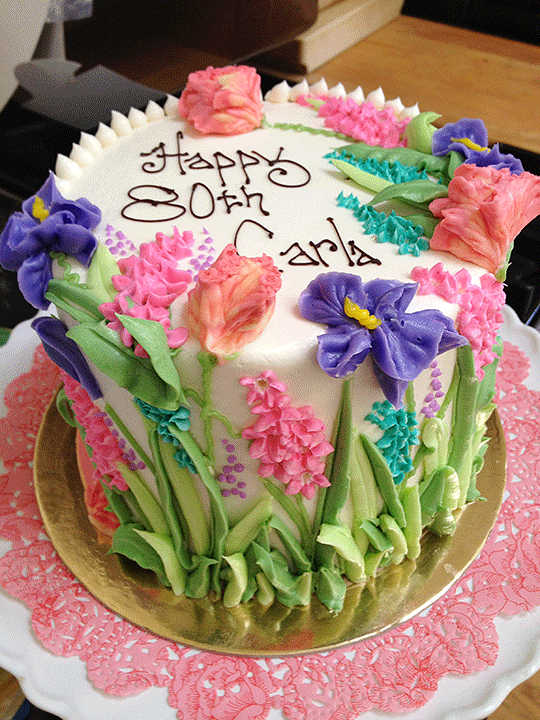 I had cut spring flowers and used whatever pink and green linens and dishes I had to complete a festive table.  The vintage dollies were fun to scatter around the table.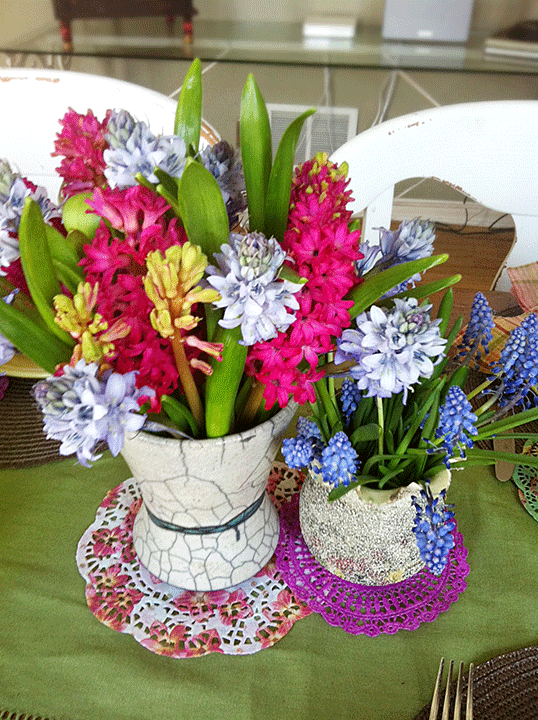 Mom sat and watched "Argo" while we entertained ourselves in the kitchen.  It is so much fun to cook with my sister and niece.  We all seemed to just have a good synergy.  It was easy, fluid, and fun… a great team in the kitchen!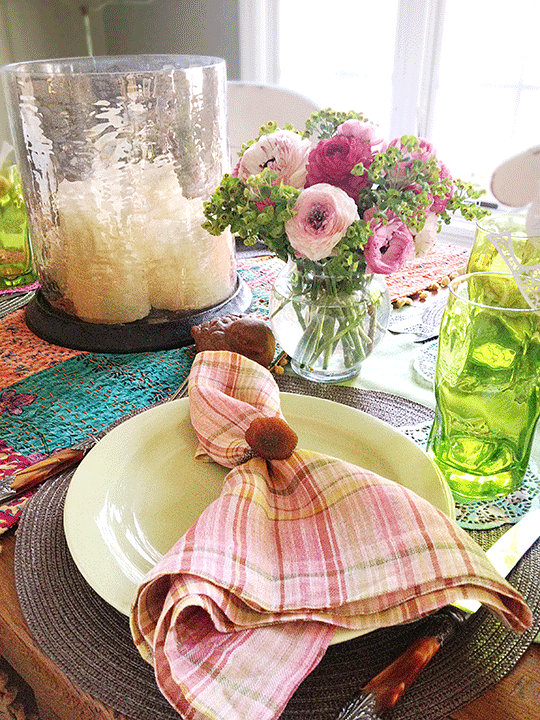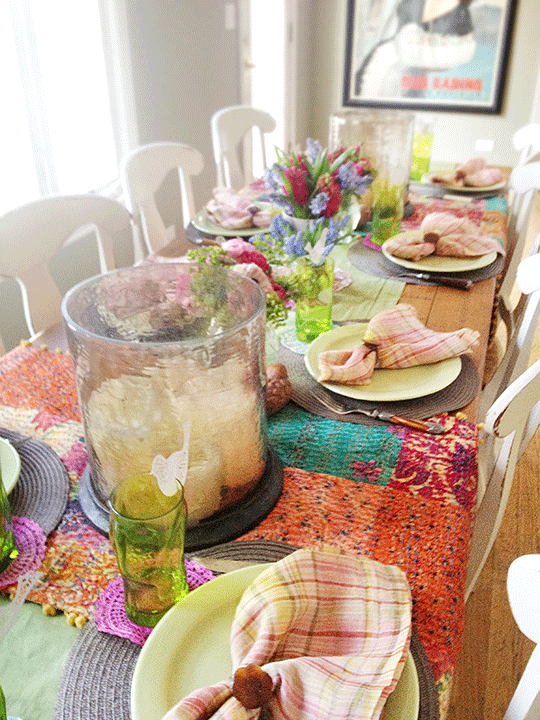 The luncheon was lovely and filled with old friends, which made the day so very special for Mom.  I cannot stress enough that no matter what food we served it wasn't as important as the people that gathered around the table.  My Mom was happy, excited, thrilled, and thankful!  We never get too old for a special Birthday celebration!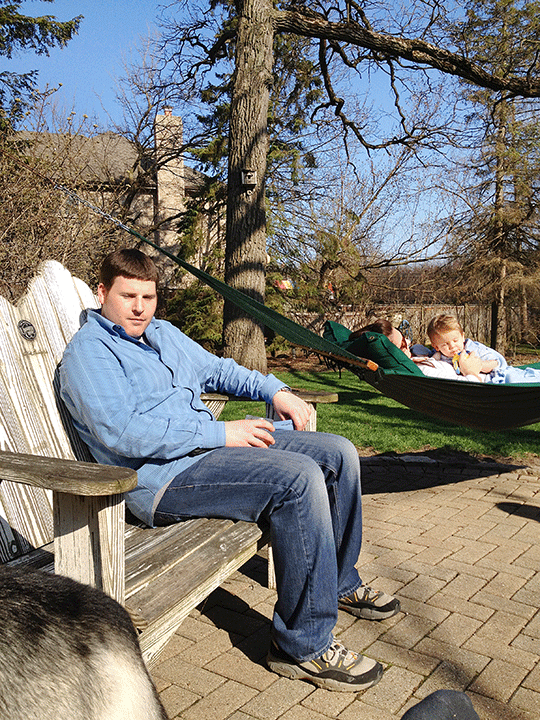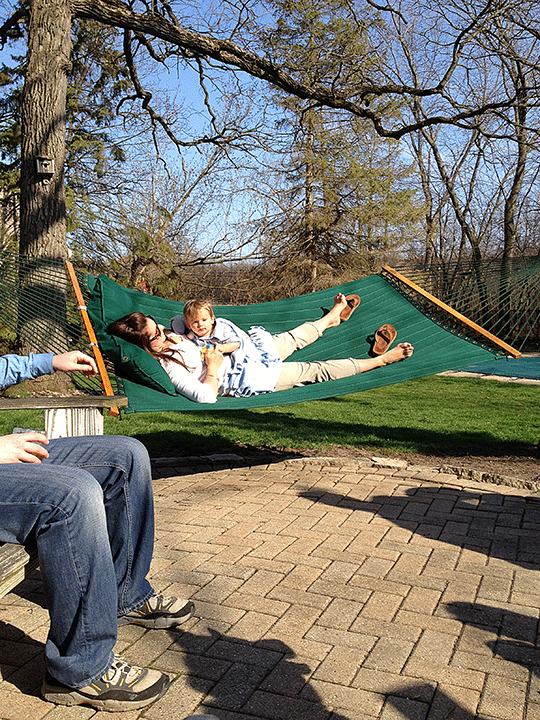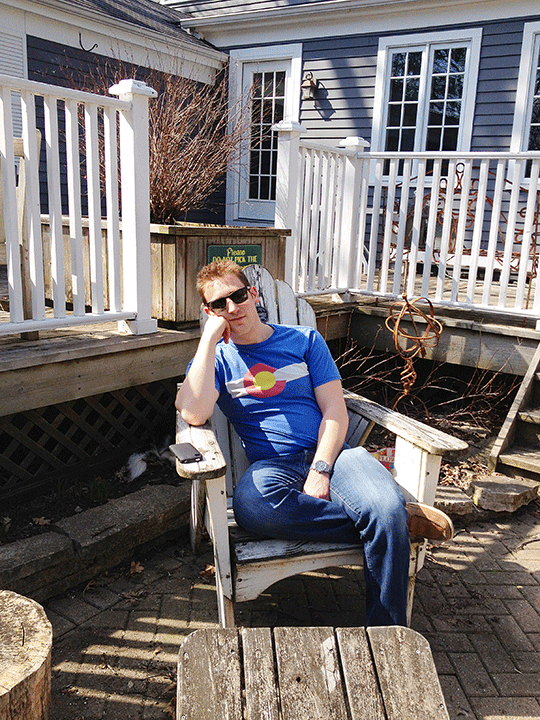 After lunch we hung out in the backyard, relaxing on the hammock, and enjoying the Charlotte weather my family brought to Chicago.  Baby Aiden (Shaynah's adorable son) found a new love for the hammock that Uncle Garry introduced her to.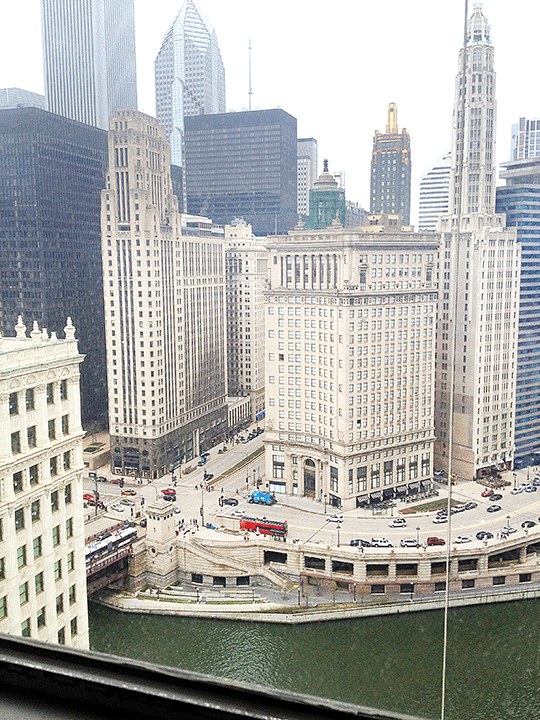 Another trip back to Chicago to hang with the girls.  We had leftover luncheon food for dinner and it was good night for Mom and Aiden.  But now time for the rest of us to go out to celebrate and toast.  We started at "Pops" with a wonderful pink champagne.  Our next shop was "The Pump Room" redesigned and stunning filled with beautiful looking people and great drinks!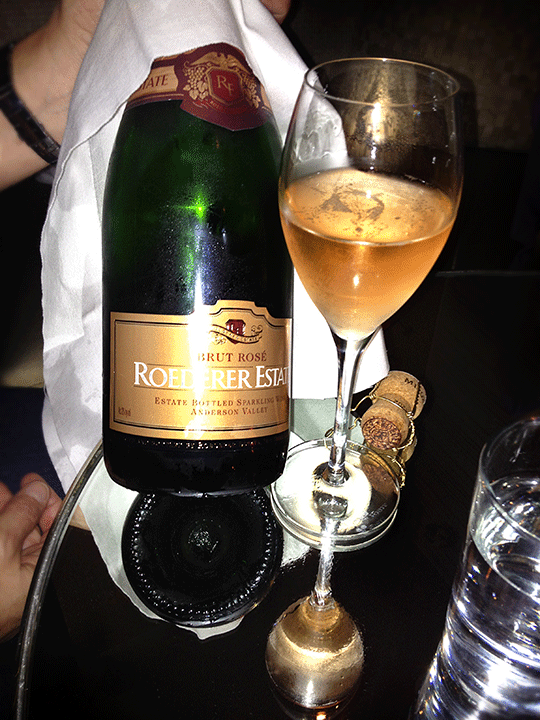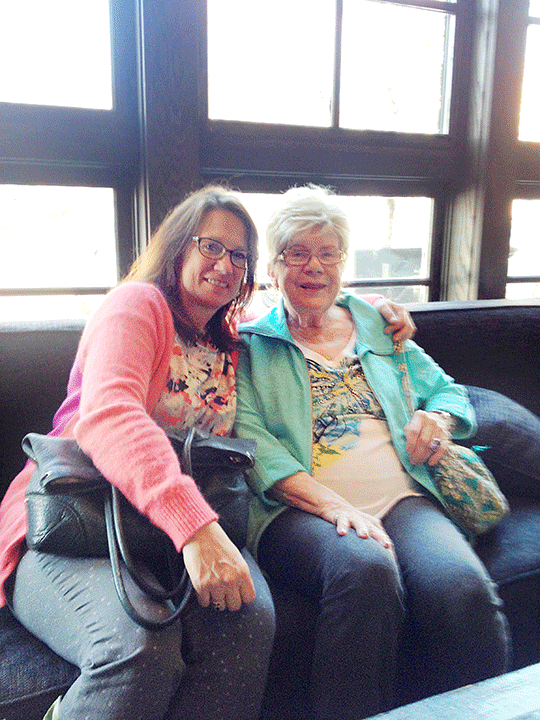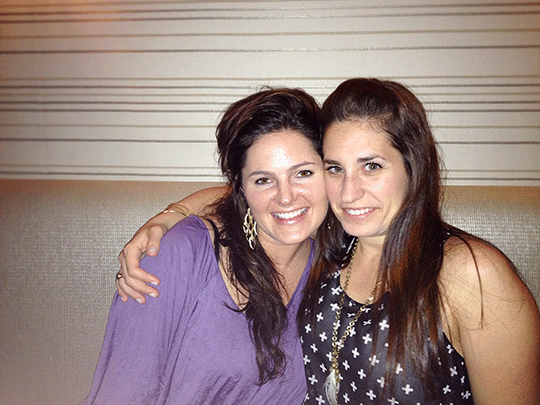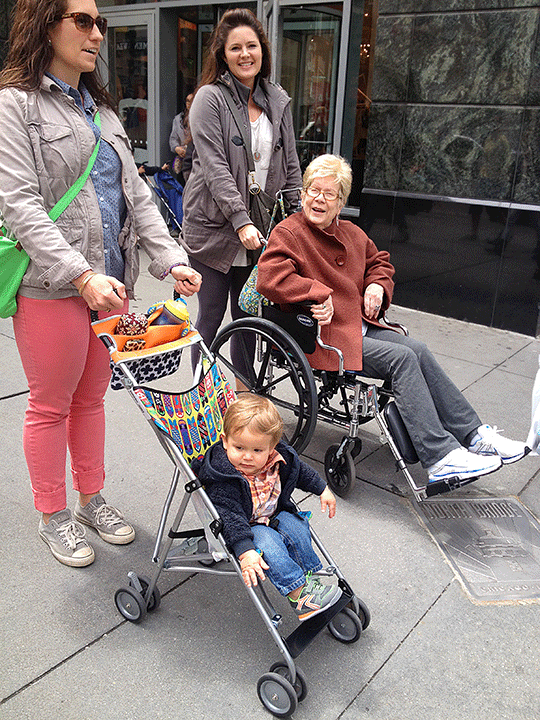 Sunday was another gorgeous day.  We slept late, made breakfast, and walked and shopped down Michigan Ave.  Mom was in her wheelchair for ease and speed… Aiden was in his stroller.  It was a great workout for all.  We were prepping ourselves for dinner at "Girl & the Goat".
One of my favorite places to dine… I love the small plate concept.  First order of business was fresh bread and I'm sorry but I can't even remember which breads we chose, they were delicious and eaten in record time!  Next we ordered the green beans with cashews and a fish sauce that has changed my taste for green beans.  I have never enjoyed this vegetable until eating them at Girl & the Goat.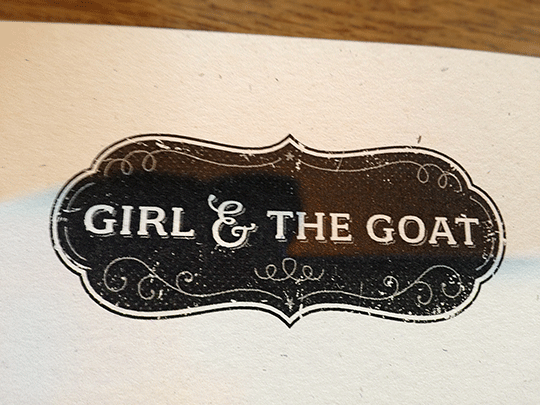 We were all salivating and devouring the beans.  The chickpea fritters with trumpet mushrooms, okra, mushroom aioli, and prairie fruits chèvre is another one of my favorite vegetable options.  It was a hit!  I will not bore you with everything we ordered but the diver scallops in a brown butter kimchi with hazelnuts and avocado was another wonderful choice.  We ordered beef cheeks, pork belly and more.  I have to mention the "Wood-Fired Walter's Chicken" with ramp goddess dressing… I can only say amazing!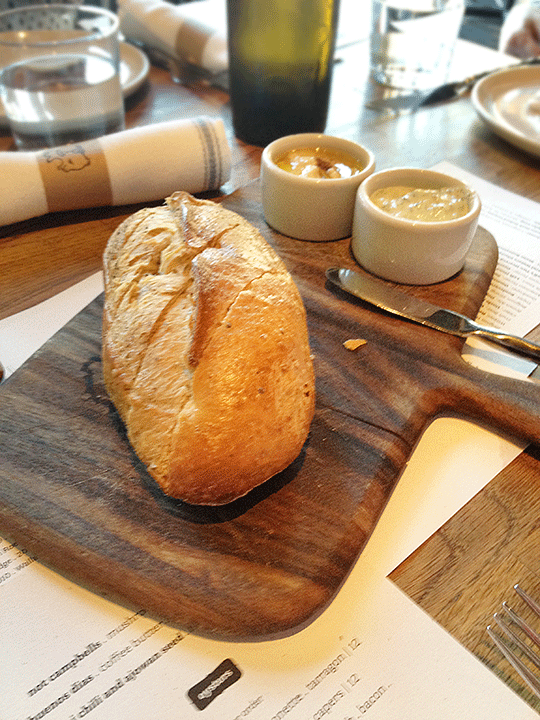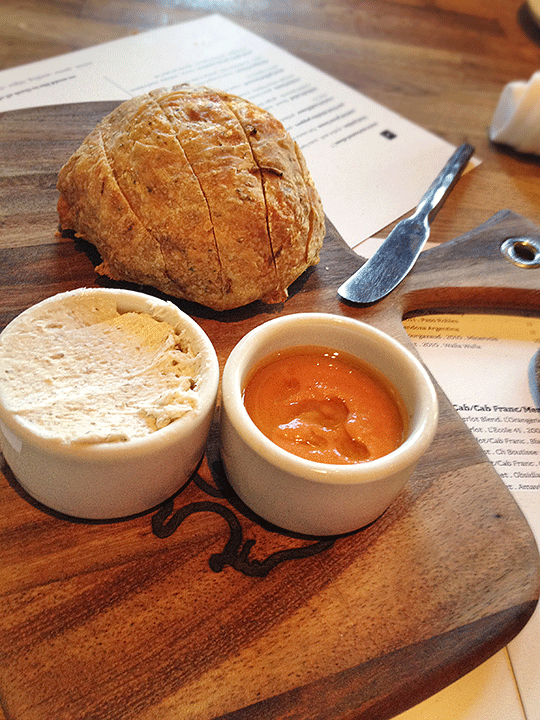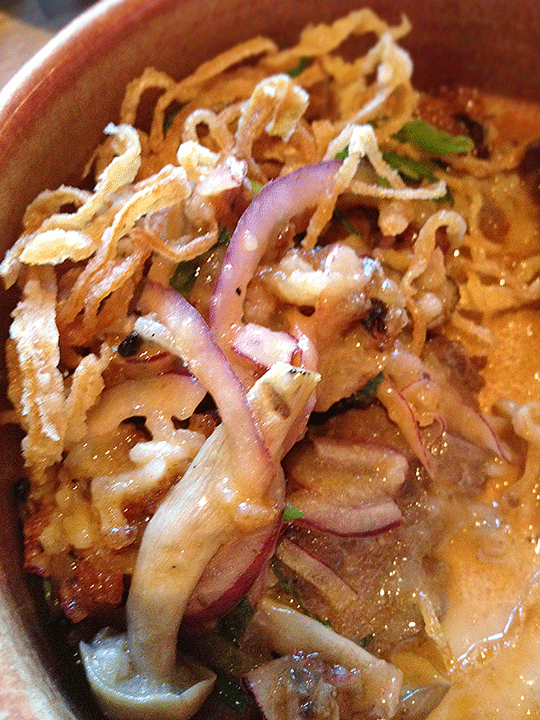 This group loves sweets so we ordered three different ones.  Our variety of sweets included a "Milk chocolate sponge cake" with rhubarb and passion fruit, "Sticky Date Cake", and the best of all "Miso-Butterscotch Budino", with bacon toffee (I could live on that!), glazed pineapple and candied cashews.  This dessert needs to be revisited and hopefully I can try to recreate something with these elements.  We were all completely full, happy, and glad we had chosen this as our celebration dinner.  It was the perfect ending to our birthday celebration for mom.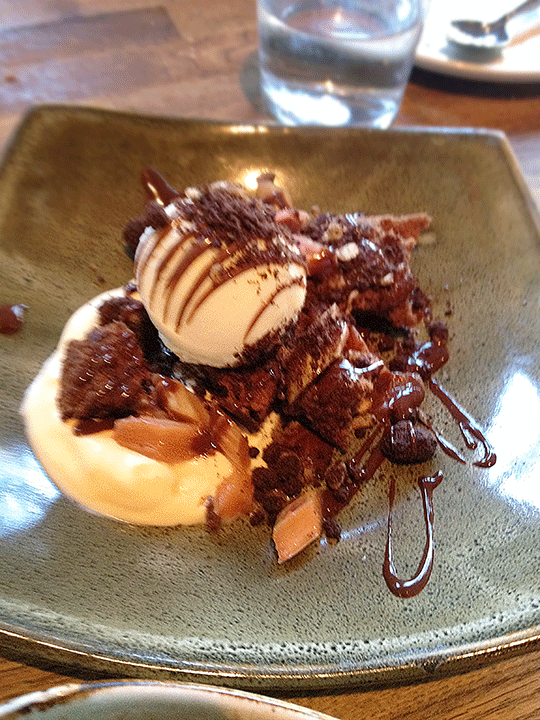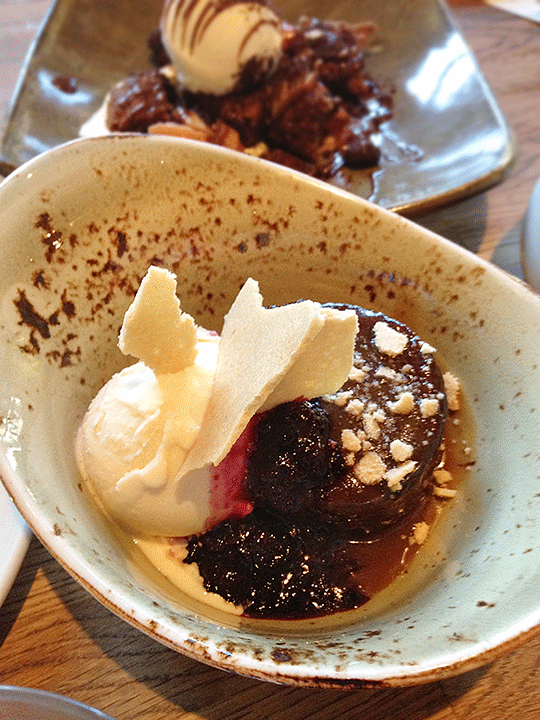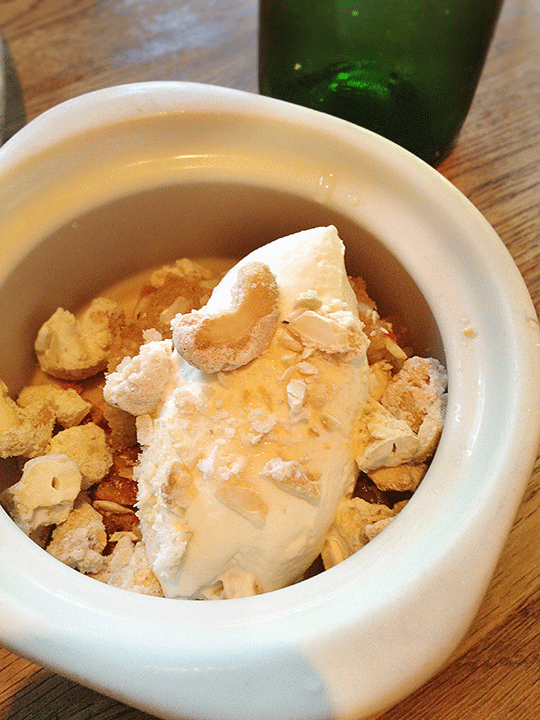 I shared this weekend with you all because it reflects the purpose of my blog… bringing family and friends together with food is the best!