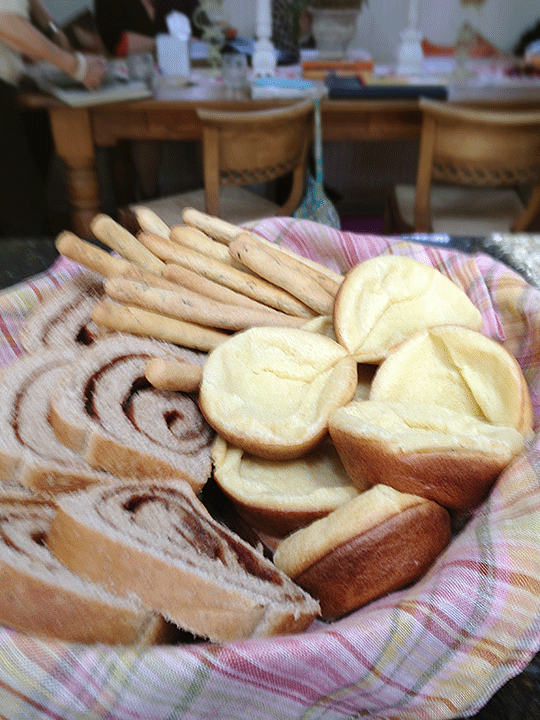 INGREDIENTS:
• 1-1/2 cups boiling water
• 1 cup rolled oats
• 3/4 cup molasses or honey
• 3 tablespoons soft butter
• 1 tablespoon dry active yeast
• 2 cups lukewarm water
• 8 cups flour, half whole wheat and half unbleached white
• 1 cup sugar
• 2 tablespoons cinnamon
DIRECTIONS:
• Pour boiling water over oats and let stand 30 minutes.
• Add molasses and butter.
• Dissolve the yeast in the warm water and add to oat mixture.
• Beat and work in enough of the flour to make a medium-soft dough.
• Turn onto floured board and knead until smooth, about 10 minutes.
• Place dough in a clean buttered bowl, turn to butter the top.
• Cover and let rise in a warm place until doubled, about 1 hour.
• Turn onto a board and knead again.
• Mix together the cinnamon and sugar.
• Divide the dough into 3 pieces, roll each into a rectangle.
• Spread the cinnamon sugar mixture onto each.
• Roll each rectangle tightly like a jelly roll (cinnamon sugar mixture side in) and seal all the edges.
• Place into oiled loaf pans.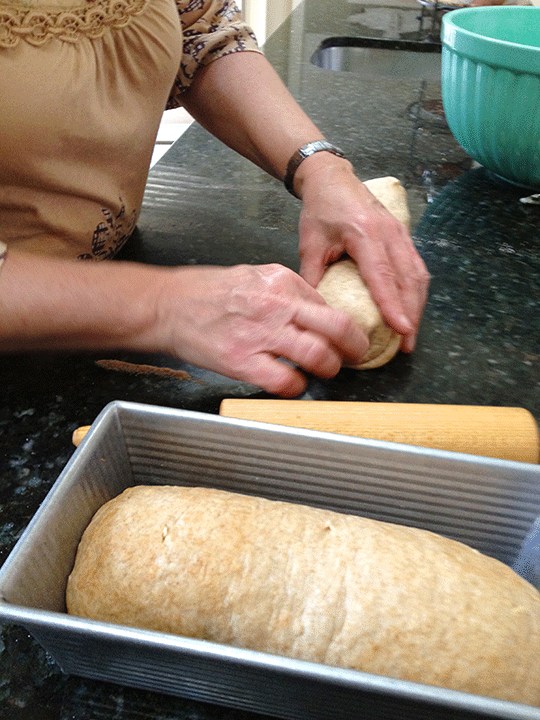 • Cover and let rise till doubled, about 45 mins.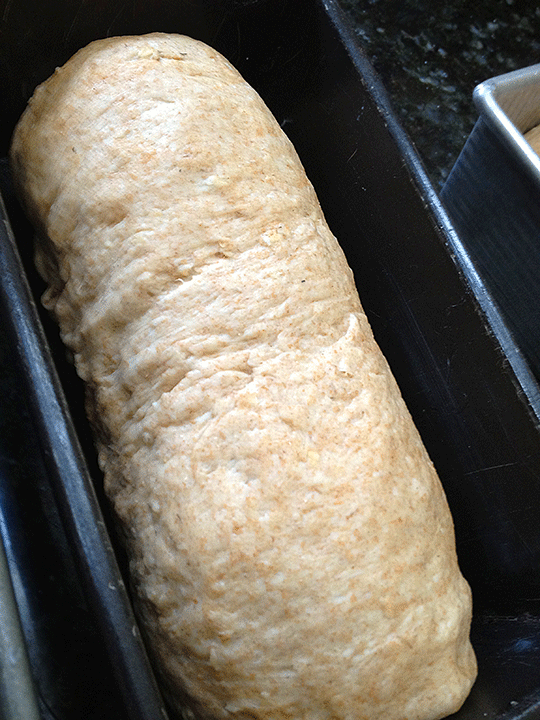 • Preheat oven to 400 degrees.
• Bake the loaves 5 minutes; lower heat to 350 degrees and bake 40 minutes longer or until loaves sound hollow when tapped on bottom.
• Brush top with butter.