My dear friend, who has not yet given me permission to mention her by name, is my companion in all food matters.  When the season starts for fresh produce and outdoor markets we are ready at the crack of dawn with bags and baskets in hand.  Our senses are inspired by the smell of fresh herbs, the variety of the produce and the creativity of the specialty foods for sale.  Since the weather here north of Chicago feels like the southern coast we needed to venture to a market.  We headed farther north where the weather was a bit warmer… go figure!  "Brass Ball Fruit" and "River Valley Kitchens" were our stops today.  It satisfied our urge for fresh market shopping and we revisited old friends that we will see at the outdoor market soon enough.
BRASS BALL FRUIT MARKET – Paddock Lake Salem, WI
Known for their homemade pies and breads.  It is a very small open market store.  The pies were "HOT", fresh from the oven and too hard to resist.  I will be back for bread, pancake mix, syrup, more fresh produce and of course another pie.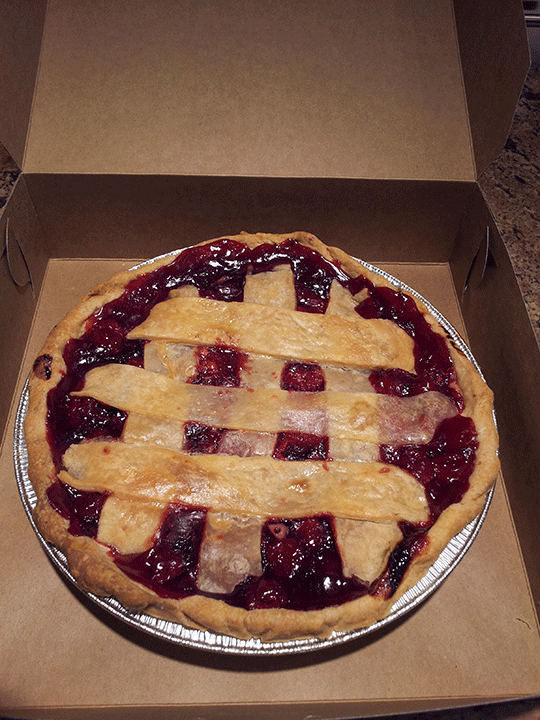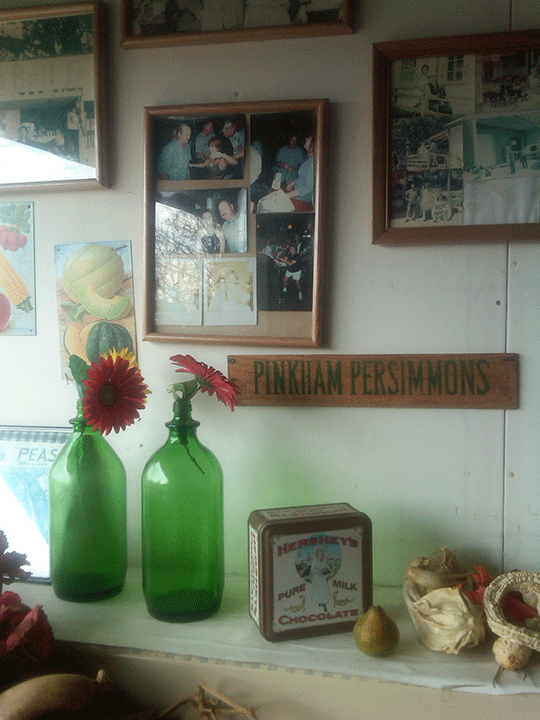 RIVER VALLEY KITCHENS – Burlington, WI.
We met this vendor at the farmer's market in Evanston, IL.  They are mushroom farmers and have a selection of mushrooms you don't find everywhere.  They pickle their mushrooms, make mushroom salsa, mushroom pasta sauce and "Shroomschetta".  Their 5-cheese Garlic Spread is out of this world.  I use it for pasta sauce, as a dip and love it on burgers!  They have cheeses, homemade scones, fresh eggs, fresh bacon and so much more.  When the markets start I suggest you visit their booth but in the mean time on a lovely Spring day take a ride up to Wisconsin and visit their store.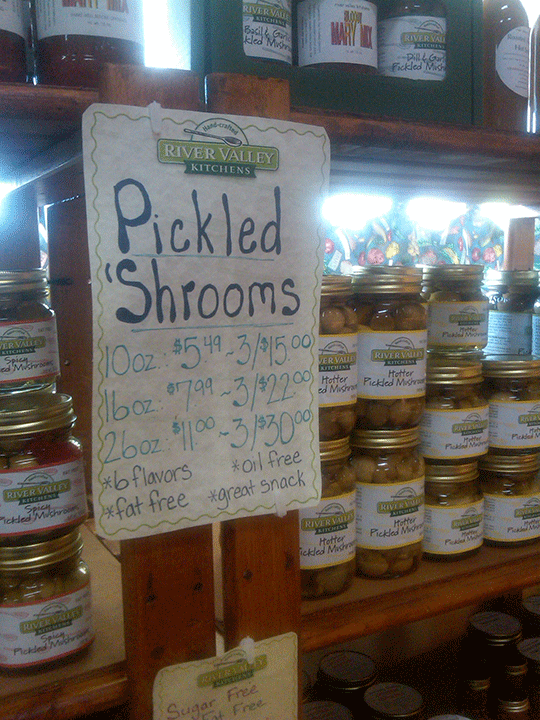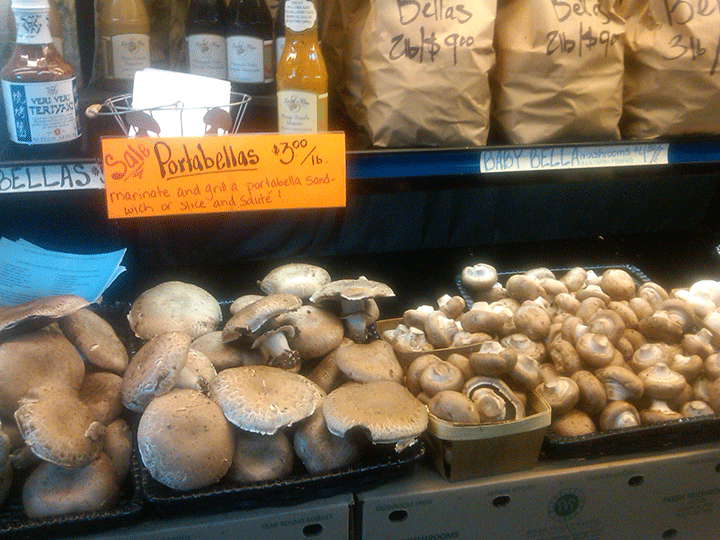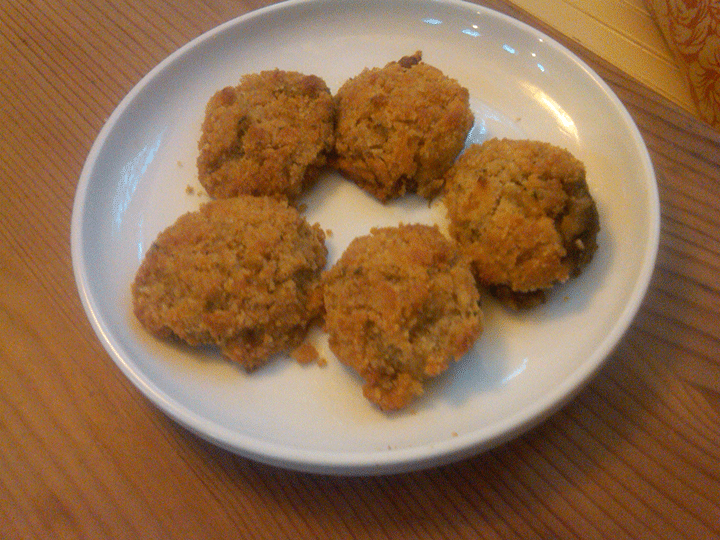 I have included their "Stuffed Mushroom" recipe:
INGREDIENTS:
• 1 pound of medium to large mushrooms
• 2 Tablespoon of Olive Oil
• ¼ cup of chopped onion
• 1 small garlic clove minced (I always add another clove)
• 1/3 cup of bread crumbs
• 1 Tablespoon of chopped parsley
• ½ tsp of kosher salt
• 1/8 teaspoon of dried oregano
• Dash of fresh ground black pepper
DIRECTIONS:
• Preheat oven to 400 degrees.
• Remove stems from mushrooms, place cap side down in a greased casserole dish.
• Finely chop the stems, heat oil in a skillet over medium heat.
• Add chopped stems, onions and garlic to heated oil.  Saute until lightly browned.
• Combine bread crumbs, parsley salt, pepper and oregano in a large bowl.
• Add sauteed mushroom mixture.
• Stuff mushroom caps and bake for 15-20 minutes or until mushrooms are tender.