I hadn't yet made my way to Publican Quality Meats… so I went to check out the shop and sandwiches.  The roast beef was excellent and I am a big fan of the spicy slaw.  I'd recommend this as a fun casual lunch spot.
Lamb and pork belly sausage, feta, cilantro, and piperade on a Franks 'n Dawgs lobster roll.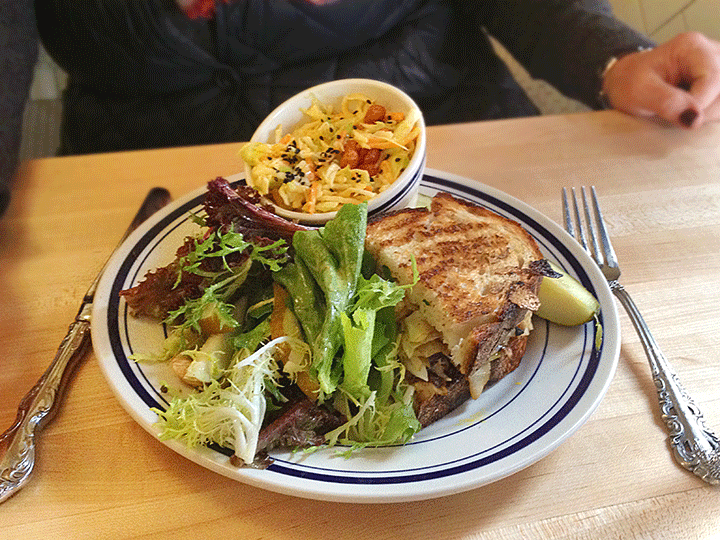 Roasted cabbage, Gruyere, and Russian dressing on country bread with pear salad – Dante cheese, greens, celery, and tarragon mustard vinaigrette.