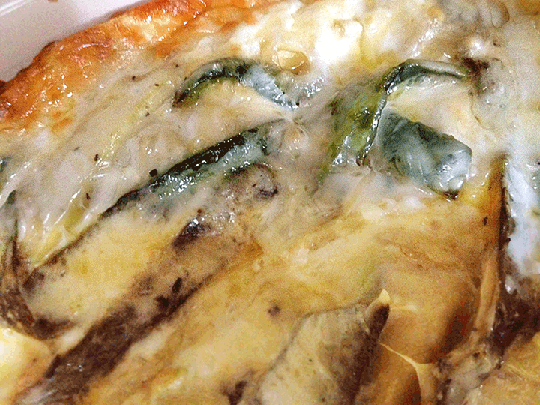 This is a great dish to prepare ahead of time and serve for a crowd.  You can make with the beef or chicken or just veggies!  My family loves Mexican spices so its always a success at my table.
INGREDIENTS:
• 3 tablespoons of butter
• 4 garlic cloves
• 2 cups of fresh corn kernels (about 3 ears of corn)
• ½ cup of cream
• 1 tsp of fresh thyme chopped
• Kosher salt & pepper
• 1 small onion, thinly sliced
• 1 large or 2 small zucchinis, sliced thinly
• 3 Poblano peppers charred and peeled, seeded and cut into 1 inch strips
• 1 lb lean ground beef
• 1 tablespoon of Mexican chili powder
• 1 tablespoon of ground cumin
• 2 tablespoons of chopped cilantro
• 12 no-boil lasagne noodles
• 2 cups of shredded Oaxaca cheese
DIRECTIONS:
• Preheat oven to 350 degrees.
• Melt 1 tablespoon of butter in a heavy saucepan over medium heat.
• Add 2 cloves of garlic and saute for approx. 1 minute.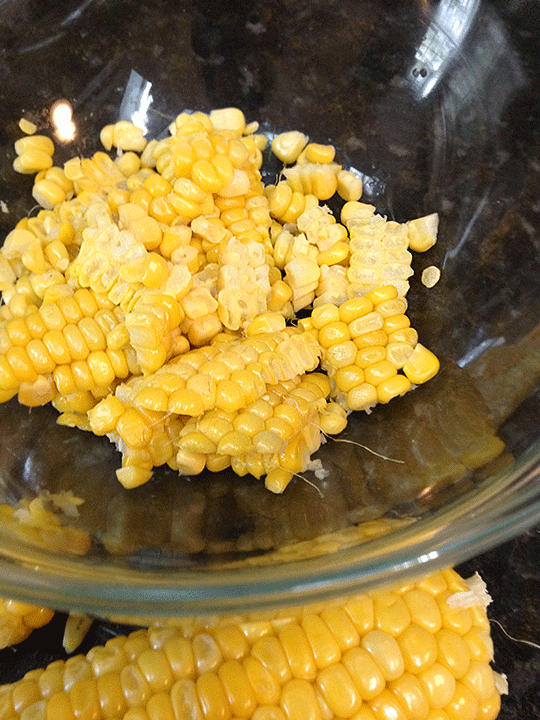 • Mix in corn and saute for 5 minutes.  Stir in cream and thyme.
• Cook over med heat for 5 minutes then turn off and let cool.
• Put liquid in a blender/food processor and puree until smooth.  Add salt & pepper to taste.
• Brown ground beef and add cumin and chili powder.
• Drain any fat and add cilantro, set aside.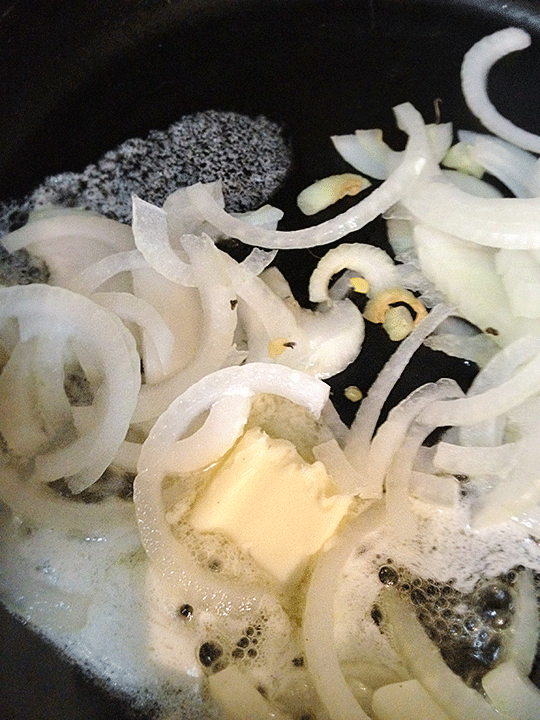 • Heat the remaining butter and cook onion until translucent.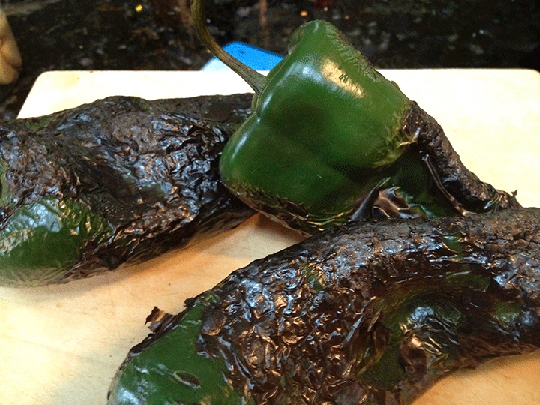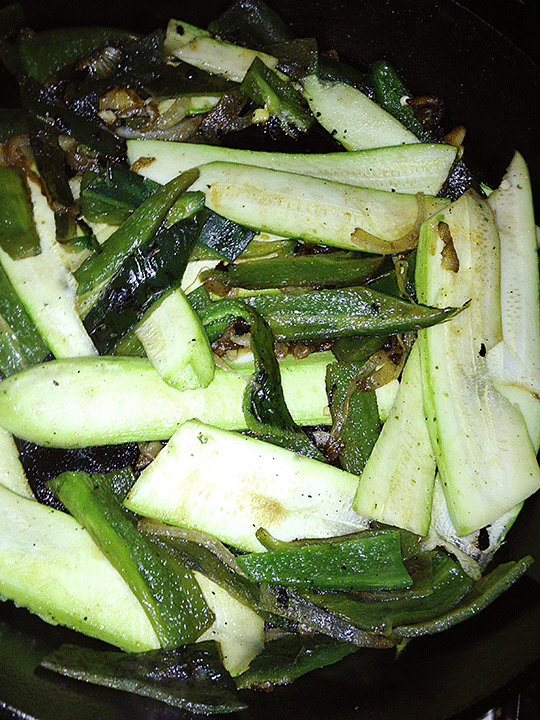 • Add the rest of the garlic and cook for 1 minute.  Mix in Zucchini and poblano strips and cook for 5 minutes.
• Spread about 1/4 of the corn mixture over bottom of a glass baking dish.  Cover with a layer of lasagne noodles.
• Spread about 1/4 of poblano/ zucchini mixture and cheese over noodles.
• Add more noodles and layer with 1/2 of the beef mixture and then corn mixture.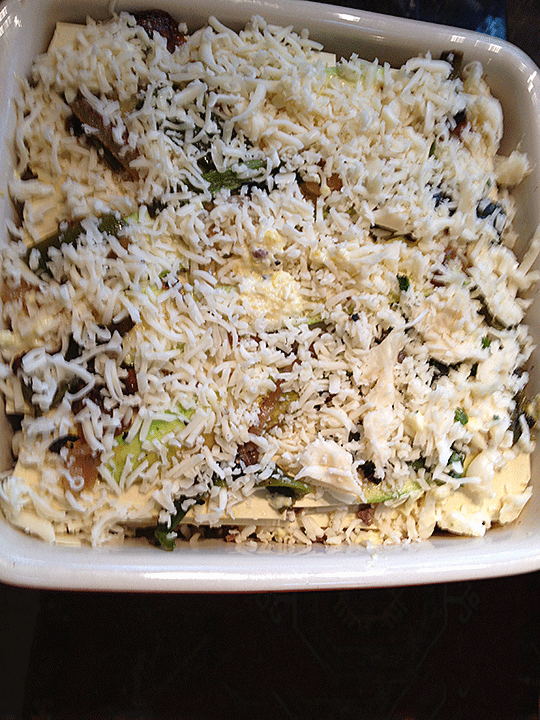 • Then repeat pepper and zucchini mixture, repeat 2 more times ending with peppers and cheese.
• Bake until pasta is cooked and the edges are brown and bubbly (Approx 1 hr).
• Let sit for 10 minutes before serving.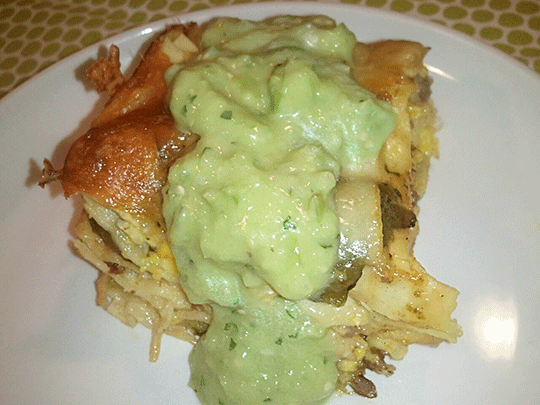 I serve this with the tomatillo sauce you will find HERE.