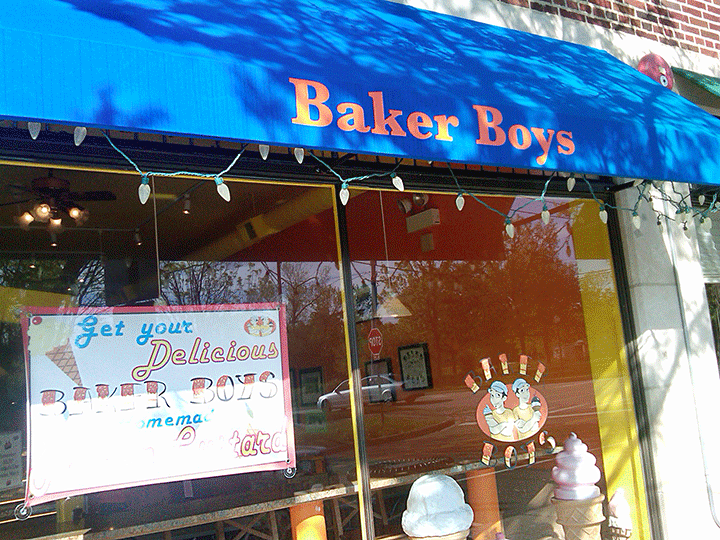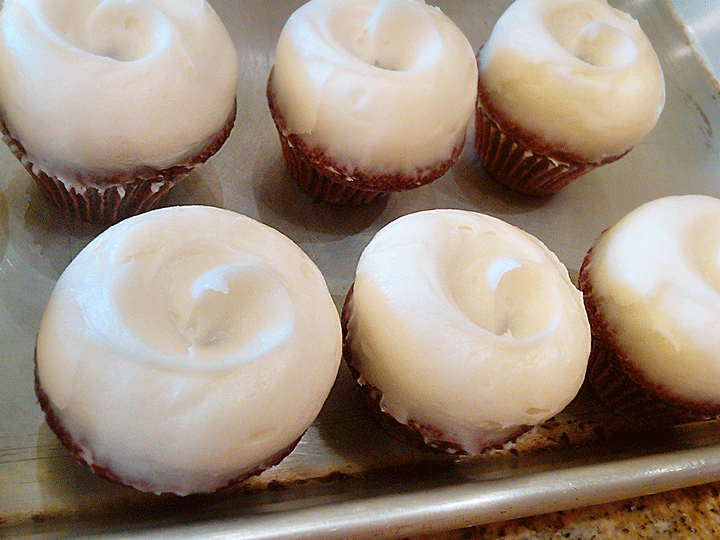 It was a full day of planting for customers and shopping for plants at various nurseries.  We were in Ravinia and needed a quick bite of something.  Well… Baker Boys was in the hood so we stopped in.  We decided on a small frozen custard cone, something that would placate my growling stomach and keep me going another 4 hrs.  This is a mini bakery with the biggest flavors… sooooo good!!!
We loved the mint chocolate chip and the red velvet frozen custard.  I was definitely feeling good.  A few hours later my planting partner received a call that she needed to bring something sweet for dinner.  We were heading home from another nursery with a carload of plants.  I suggested she call "Baker Boys" for a dozen mini red velvet cupcakes.  No problem, they needed a 1/2 hr. to frost and box.  So we headed back to sample and talk to the nicest two shop owners.  Two grade school friends opened up this bakery, one a trained pastry chef the other great at frosting mini cupcakes.  The cupcakes were moist and flavorful with an amazing cream cheese frosting… did I forget to mention we sampled while we waited?  The boys invited us back… next time we come in around 5pm we'll bring a bottle of red and eat chocolate cupcakes!  What could be better?
Stop in, you won't be disappointed!