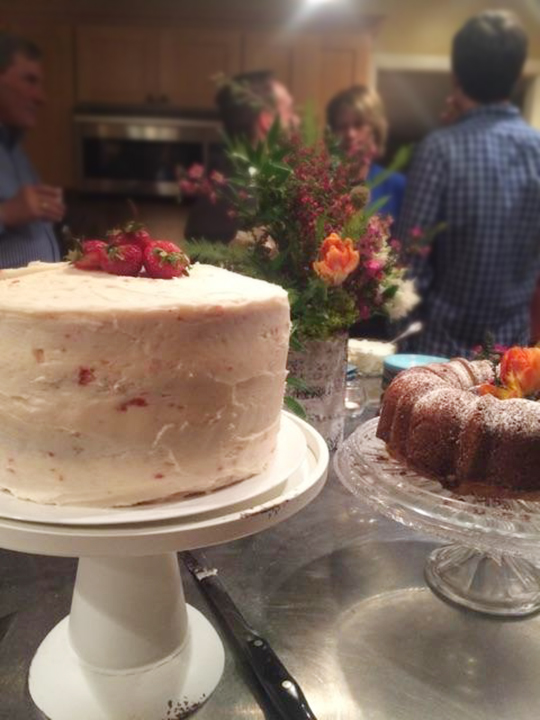 This may be my new favorite cake!  It's an old classic recipe from the 1950's when cake was the dessert of choice.  It's called a champagne cake and the recipe was revamped in "Baked from Scratch".  I also revamped their recipe and I think it should be called "Celebration Cake"!  Whatever the name… it's delicious!
I have two different frostings. The first is a butter cream and the second is the corrected fluffy strawberry frosting that was referenced in the original recipe incorrectly. I doubled the recipe below to make 4 cakes, so you have a four layer cake.  I made the first batch and then the second.
The cake was tall, impressive, and so delicious!  I am always a fan of a great butter cream frosting but again you can also use the fluffy whipping cream frosting and what's ever bad with whipping cream!
CAKE INGREDIENTS: (Makes 2, repeat for a 4 layer)
• 1 cup butter softened
• 2 cups of sugar
• 2 teaspoons of vanilla
• 2-1/4 cups of all-purpose flour, "King Arthur's Flour"
• 2-1/2 teaspoons of baking powder
• 1/4 teaspoon of salt
• 1 cup of pink champagne or sparkling wine, room temperature
• 5 large egg whites, room temperature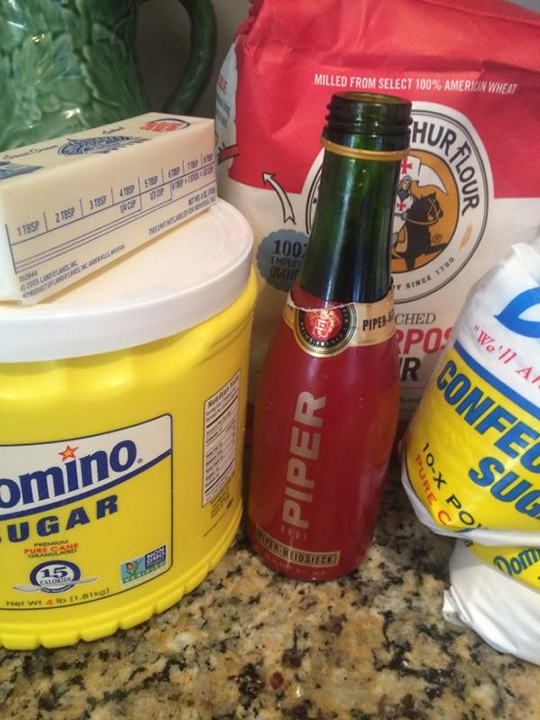 STRAWBERRY BUTTERCREAM FROSTING INGREDIENTS:
• 2 cups of unsalted butter softened
• 1 2lb bag of confectioners sugar
• 1/2 cup heavy whipping cream
• 1/4 teaspoon of kosher salt
• 1/3 cup of finely chopped strawberries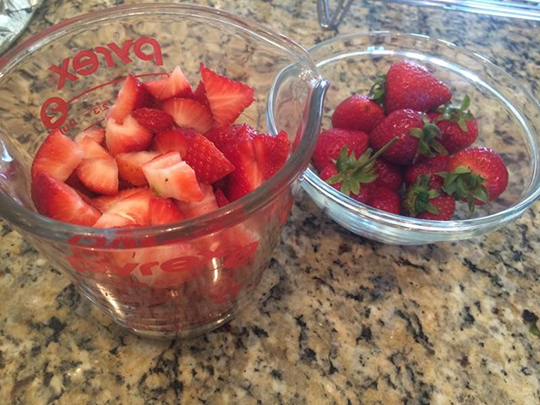 WHIPPED CREAM FROSTING INGREDIENTS:
• 1-1/2 cups of chopped strawberries
• 2 cups of heavy whipping cream
• 1 cup of confectioners sugar
• 1/4 cup champagne
ADDITIONAL INGREDIENTS:
• Garnish fresh strawberries
DIRECTIONS:
• Preheat oven to 350 degrees. Butter two or four 9″ round cake pans, then dust with flour. Line bottoms with parchment paper and repeat the butter and flour dusting.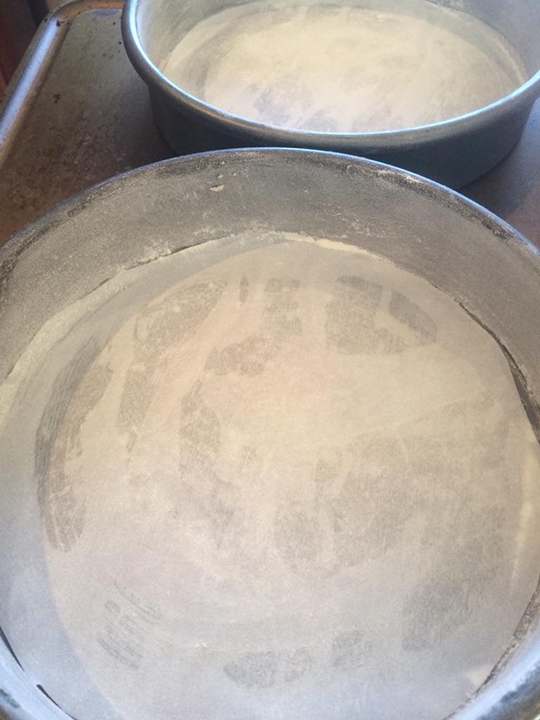 • Mix butter and sugar at medium speed until fluffy always stop to scrape down sides of bowl then beat in vanilla.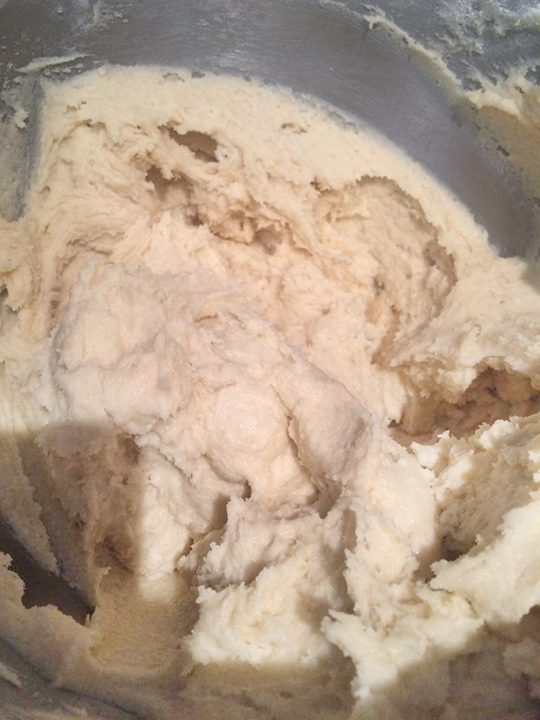 • In a separate bowl whisk flour, baking powder, and salt.  Gradually add flour mixture to butter mixture alternating with the champagne and ending with the flour beating until combined.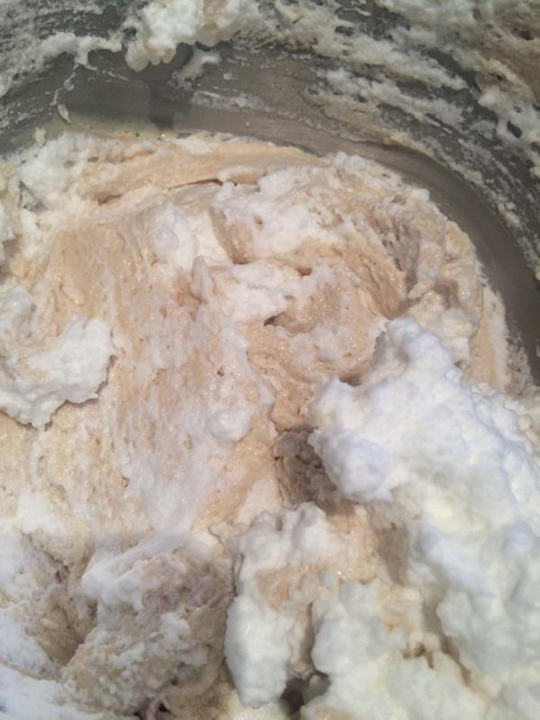 • In another bowl beat the egg whites at high speed until stiff peaks form then gently fold into the batter on third at a time. Divide batter between pans smooth the tops.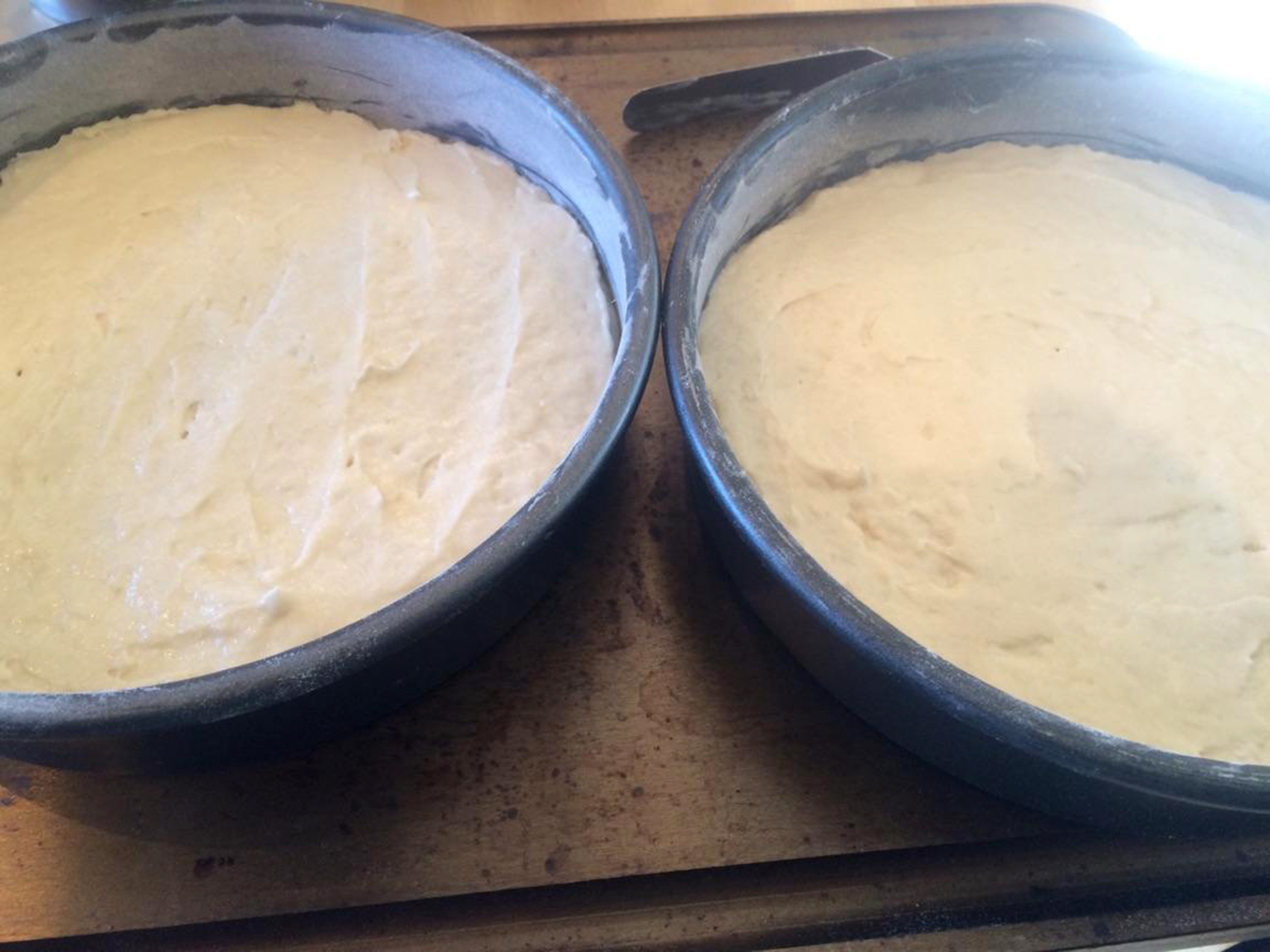 • Bake until wooden tooth pick comes out dry, about 22 minutes.  Let cool in pans for 10 minutes then remove from pans and cool on wire racks.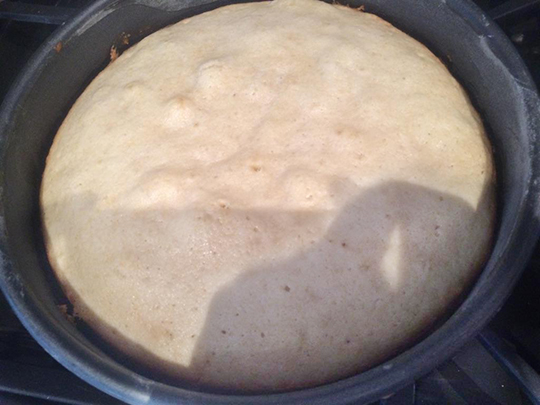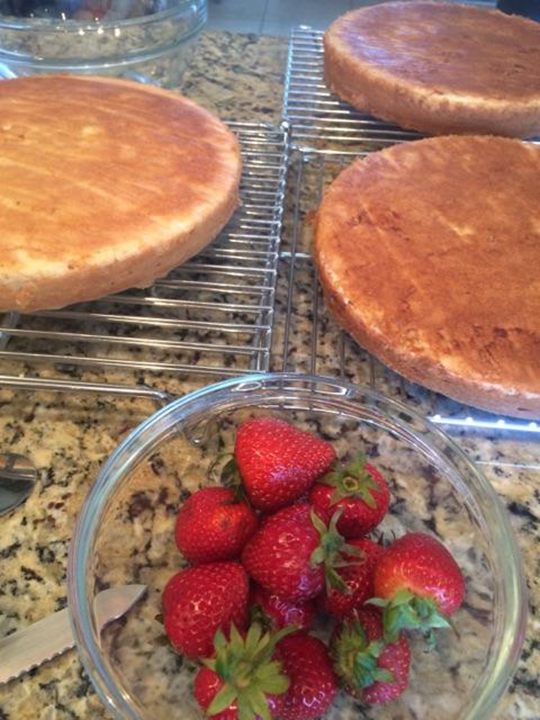 • Butter cream frosting: Beat butter at medium speed until creamy 5-6 min then add in sugar gradually with cream and salt beating until smooth. Then add in berries and frost your cake!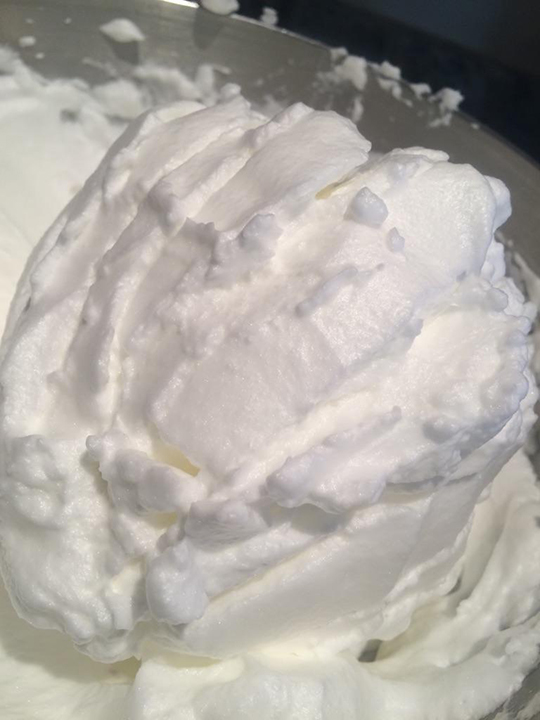 • The Whipped cream frosting requires you to puree the strawberries set aside and whip the whipped cream with sugar until soft peaks form. Add in the champagne gradually and the berries.  Note: I have not made this frosting so I am sharing the "Baked from Scratch" information.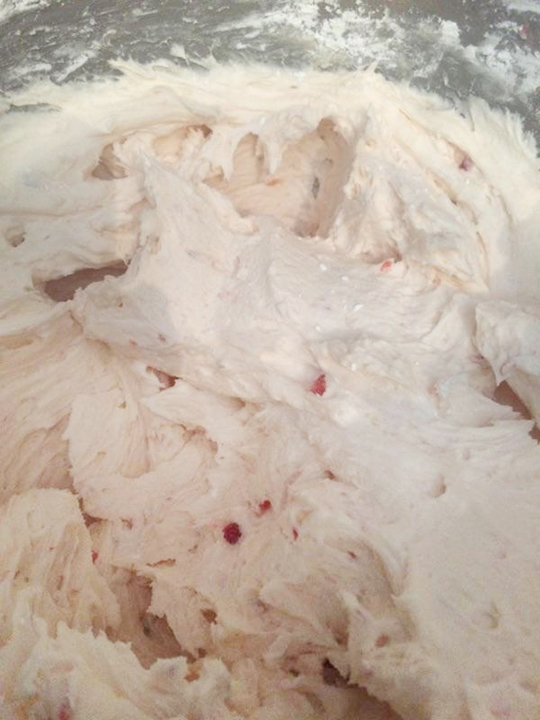 • When the cake is cool remove the parchment and frost each layer, then put a light crumb frosting the outside of the cake, and finally spread the frosting on top and sides.  Refrigerate 1 hour before serving and garnish with berries.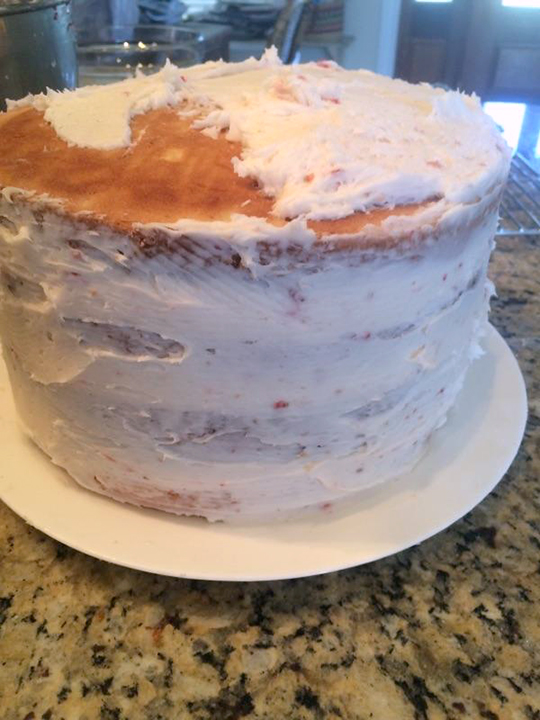 This is a beautiful cake that tastes wonderful and is a show stopper on a beautiful cake plate!!
Enjoy!!!