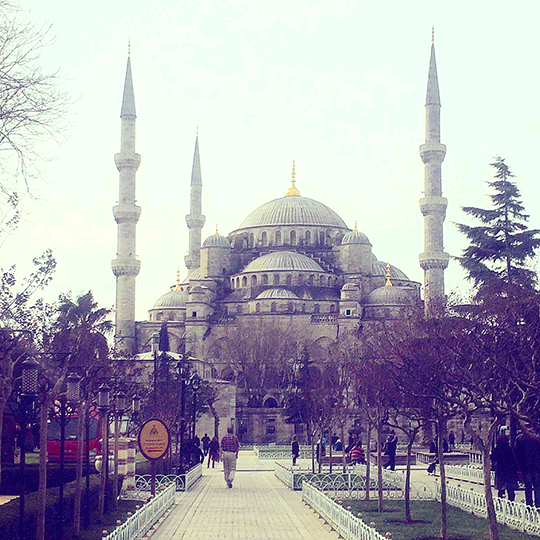 I received an amazing gift from my youngest son Josh.  He took me on a trip to Istanbul Turkey last month. The gift of time was something I will cherish as I know how rare it is to get an entire week alone with one of your children.  We had the opportunity to share conversations on our struggles, fears, happiness, politics, food, friends, family, life and how to experience joy, and of course love.  These conversations were shared in the backdrop of an incredible historic city.  I started this blog with the intention of understanding how sharing a meal, serving family and friends is central to my happiness and expressing love.  How wonderful that my son is carrying on that tradition and love.
We are living in difficult times and we were very fortunate to travel when we did to Istanbul.  The history, the sights, the food, the bazaar, the Bosphorous and the people were unforgettable.  I will never be able to describe the pure wonder of what we saw and I hope that tourists will not be afraid to venture out to this beautiful cosmopolitan city.
I am going to share a few pictures of the sights and also share with you the food we loved!  We picked this area of the world primarily because of the food.  I grew up on Armenian recipes, and yes I am an Armenian traveling to Turkey but this is part of our history.
The food that mirrors what I grew up with was closest to the Anatolian cuisine, as it is close to where my ancestors were from.  I can't explain how excited I was to taste the flavors so much like my grandmother's.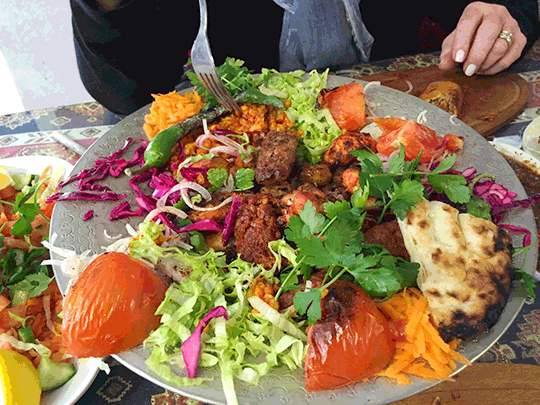 The sumptuous pomegranates are the fruit of choice… the seeds are in the salads, the juice is served at most meals and the salad dressings are mixed with this juice.  We fell in love with this fruit.  The next spice used in most of the meals was sumac.  We became fans of this spice on meat, in eggs, and on salads.  It was used in many ways making everything it touched was delicious!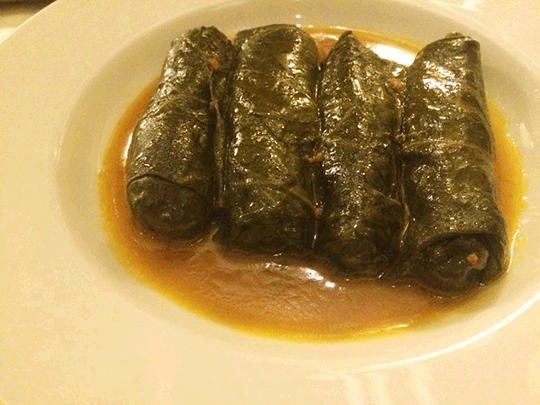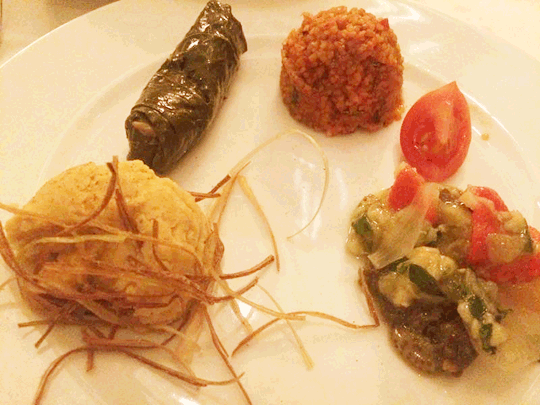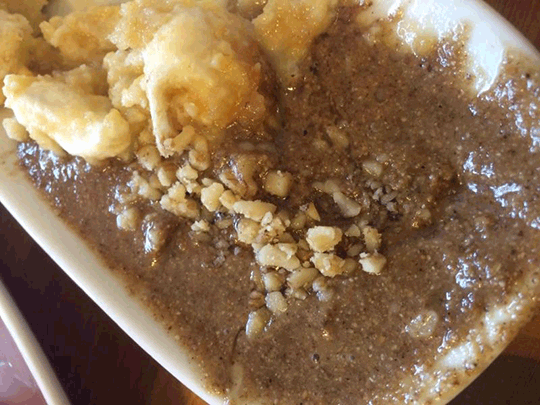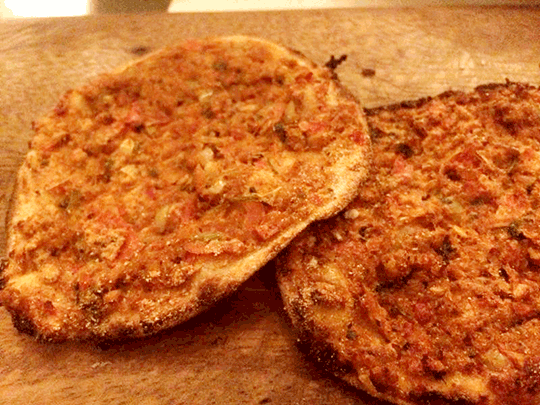 I grew up eating lamb.  Since my father loved lamb, the Armenian heritage we learned to love lamb and this city is all about lamb.  We had lamb kouftas, lamb kebabs, lamb chops, lamb on lahmajoon (Armenian meat pie)… it was all lamb lamb lamb!  Meat is always served with fresh tomatoes, cucumbers, onions and a flat bread to wrap up your meat and veggies in.  Yalanchi and Dolma grape leaves wrapped around a meat or rice filling served hot and cold was another of my favorites and familiar to my Armenian recipes.  The salads made with rocket lettuce, parsley, sumac and pomegranate seeds with a dressing I am trying to duplicate.  And I have not even touched on dessert!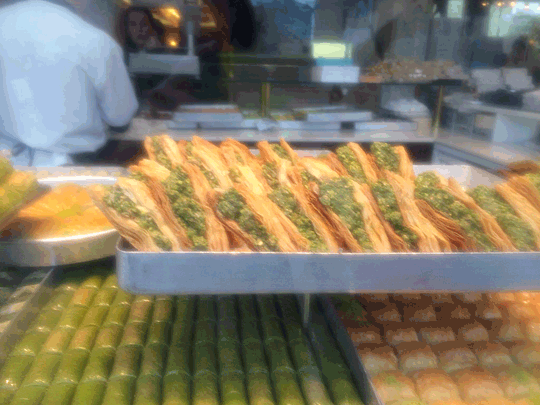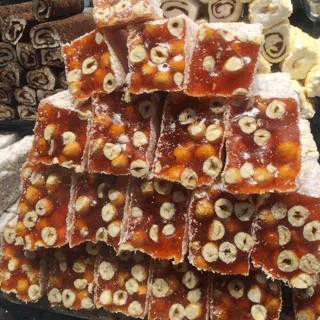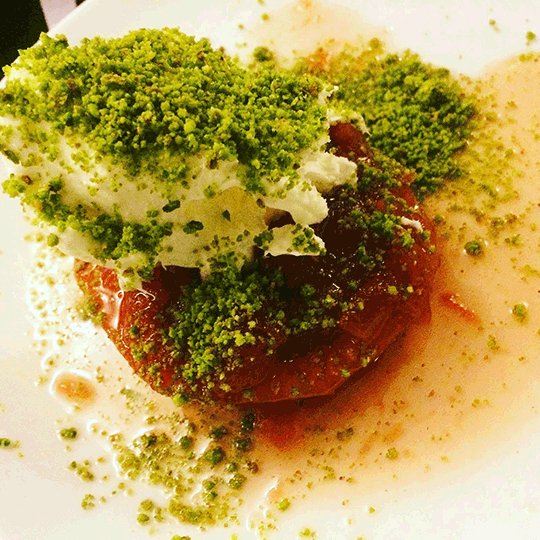 The Turkish delight with flavor combinations of walnuts, honey, pomegranate and pecans dusted with sugar and cut from logs appearing in bakeries up and down the busy streets.  I am now salivating thinking of the buttery, flaky Baklava.  It is layered and cut out of large sheets pans, it is rolled to look like cigars and dusted with nuts, and it was unlike any I have had here except my grandmother's.  We felt like we were in dessert heaven and we weren't even missing chocolate!   Quince is another fruit that I hadn't had here in the states very often.  It was served cooked with a whipped milky cheese froth on top drizzled with honey and pistachios, another wonderful dessert.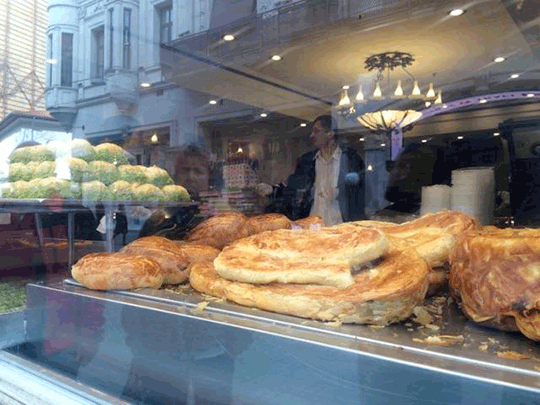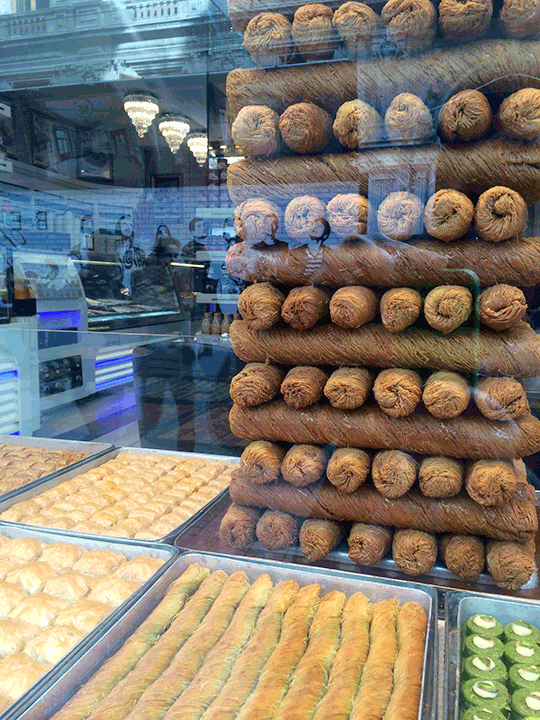 Oh I think I forgot to mention the bread.  I have a recipe for choereg an Armenian buttery bread we had at breakfast and it was served for breakfast at a quaint cafe, the first time I have ever tasted anything close to my grandmother's. They also served their version of Boereg, a similar bread to Choereg but layered with cheese and herbs.   We had rice and bulgur pilaf, a staple in my home.  I was in a carb/bread coma!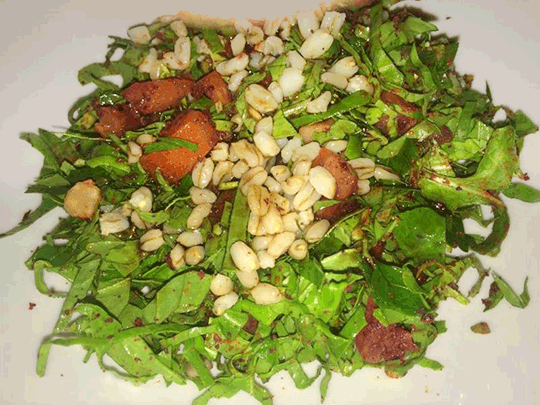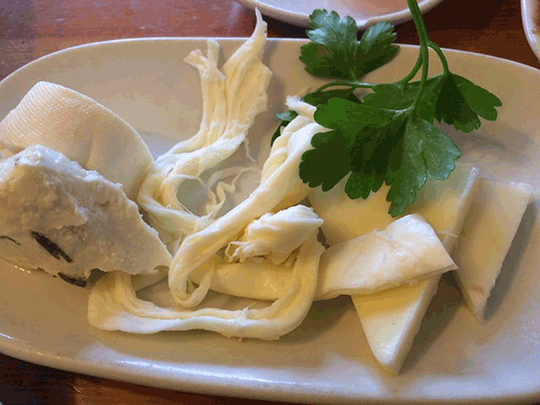 I could go on and on about the cheeses, the spices and the coffee.  I do have to share how special the tea was.  A perfect afternoon was sipping Turkish tea at the Topkapi Palace overlooking the Bosphorous and munching on baklava after a lunch of lamb kofta.  I love the tea served in glass vessels small and perfect… a special way to end an afternoon.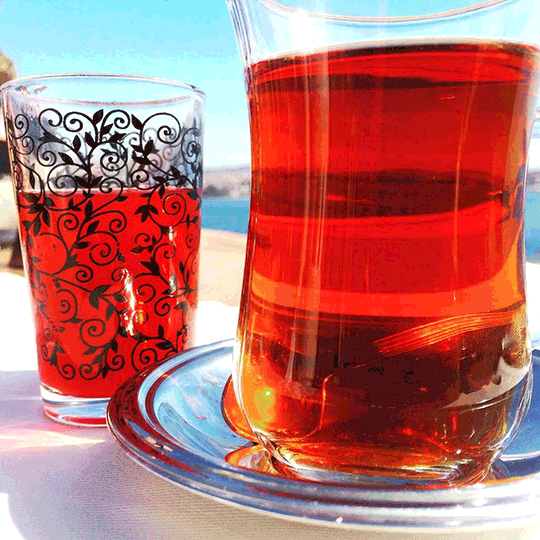 My heart is full and the memories are filling me up in such a special way.  This city is beautiful and the people are friendly.  I hope I will be able to go back someday.  Josh, this was a gift that I will cherish forever and the best part was spending the time with you.