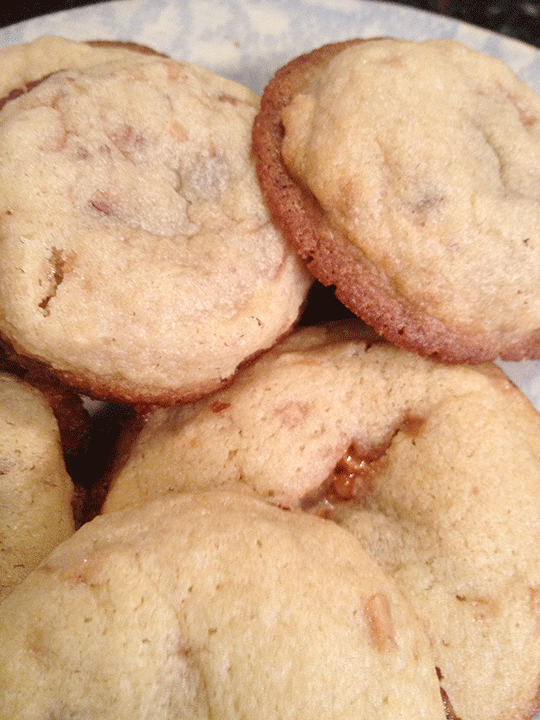 The combination of Snickers and cookie dough is a match made in heaven.  Any left over candy… some still in my freezer from Halloween can be used to make these cookies.  Use your imagination and have fun!
INGREDIENTS:
• 2 sticks softened salted butter
• 3/4 cup light brown sugar
• 3/4 cup white sugar
• 2 eggs
• 1 Tbsp good vanilla
• 2-1/2 cups flour
• 1/2 tsp baking soda
• 3/4 cup toffee brittle
• Snickers, either mini or regular, cut up into approx. 24 cubes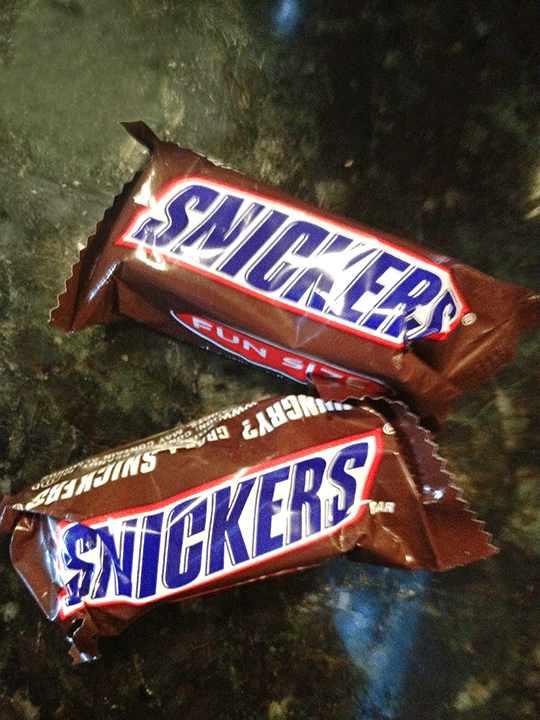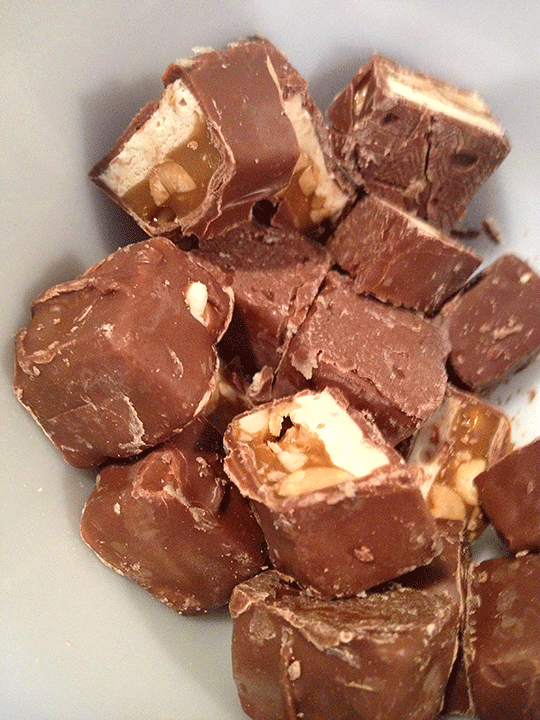 INSTRUCTIONS:
• Preheat oven to 350 degrees.
• Whip together softened butter, light brown sugar, and white sugar.
• Add 2 eggs and vanilla and mix well until blended.
• Add flour and baking soda and mix.
• Add toffee brittle.
• Take a small scoop of dough, put snicker cube in the middle and roll into a round ball.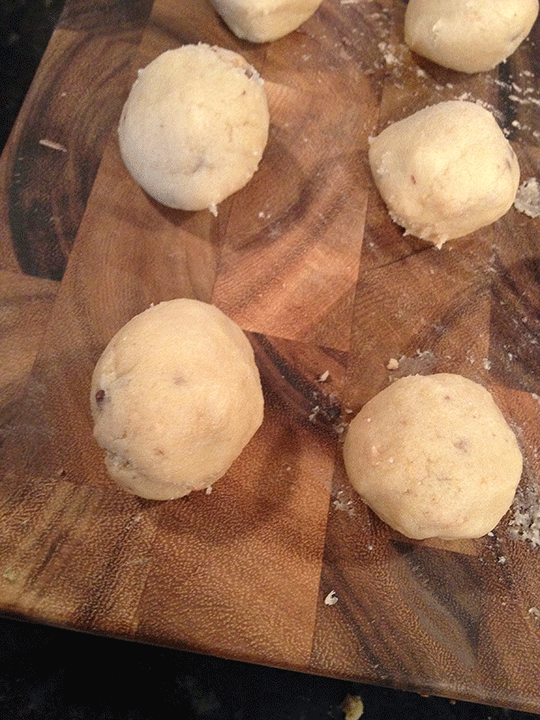 • Place on the cookie sheet and bake 10-15 minutes until edges are brown.
Enjoy!