We have been blessed with gorgeous weather the past several weeks, so Saturday morning at the market was wonderful.  I am a big fan of the Evanston's Farmers market because there is so much variety and many organic gardeners selling their products.  I picked up a bag of fresh arugula, cippolini onions, heirloom tomatoes, and a variety of gorgeous purple and orange carrots.  At my next stop I filled my bags with sweet onions, beautiful white potatoes, herbed goat cheese, and fresh butter.
I didn't stop as I found a vendor selling wonderful pork tenderloins, I couldn't pass them up.  I added some candied onions, a variety of apples, peppers, and a delicious watermelon.  We spent the rest of the morning wandering around the different neighborhoods of Evanston.  I have always been drawn to college towns, there seems to be an added vibe of energy, creativity, and community in this beautiful town.
I decided to make a few small ramekins of apple crisp because what better dessert for fall.  Then I made quick salad of arugula, heirloom tomatoes, crumbled goat cheese, pine nuts, and cucumbers.  I used my go-to dressing, a simple vinaigrette.  But if you don't have time to make your own use "Brianna's", it's delicious!  I'm not proud but the big addition to this meal was a very delicious piping hot, extra crispy Lou's special deep dish Pizza.  It was an easy and perfect fall Saturday night meal.
Sunday I usually feel like cooking, so in that spirit I marinated the pork tenderloins in a fabulous marinade by Jill and Jewels Elmore "The Family Chef".  This recipe is easy, perfect for two or a crowd, and great if you are lucky enough to have leftovers!  I boiled up the white potatoes, maybe 3/4 of a pound, mashed them (skins on) with a 2 tsp of horseradish, fresh butter (4 tbsp), and a ¼ cup of cream.  I added a dash of kosher salt to taste… mmm soooo good!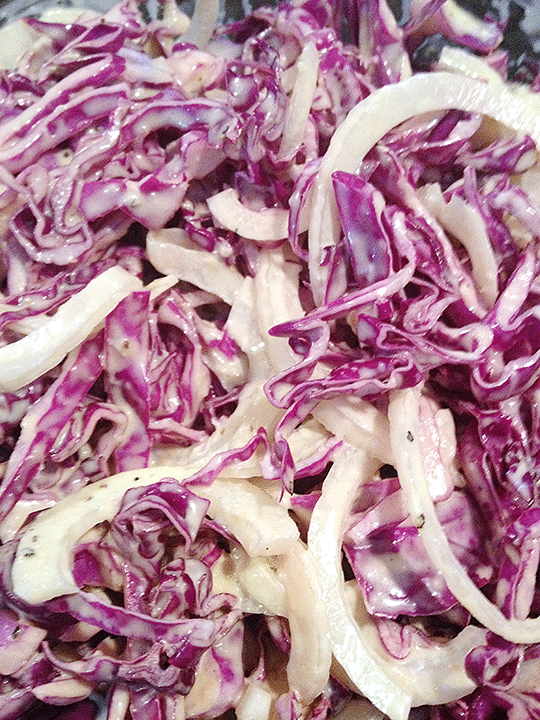 I had a head of red cabbage from the last market so I shredded 1/2 of that and added thinly sliced candied onions to the cabbage.  I made a dressing of 1/2 cup of olive oil, juice of one lemon (4 tbsp approx.), 2 tbsp of horseradish, 2 cloves minced garlic, 1 tsp of sugar, 1/4 cup of mayonnaise, and dash of salt & pepper.  I use my hand emulsifier to mix and poured 1/2 over the cabbage.  (I ended up adding more but add to your taste).  For added color and spice, you can also mix in thinly sliced poblanos or whatever pepper you like to use.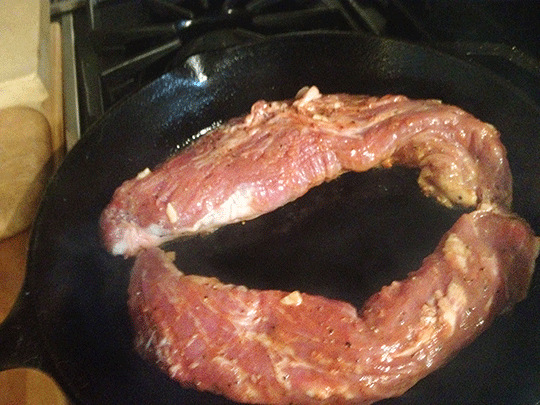 My next step was to take the tenderloins out of the marinade.  You need to heat a cast iron skillet (or you can use you grill) till it looks like it is smoking, then sear and brown all sides of the tenderloins.  I had two but you can double that with the marinade recipe below.  Preheat your oven to 400 degrees and when your tenderloins are browned put them on a sheet tray and bake for an additional 15 minutes.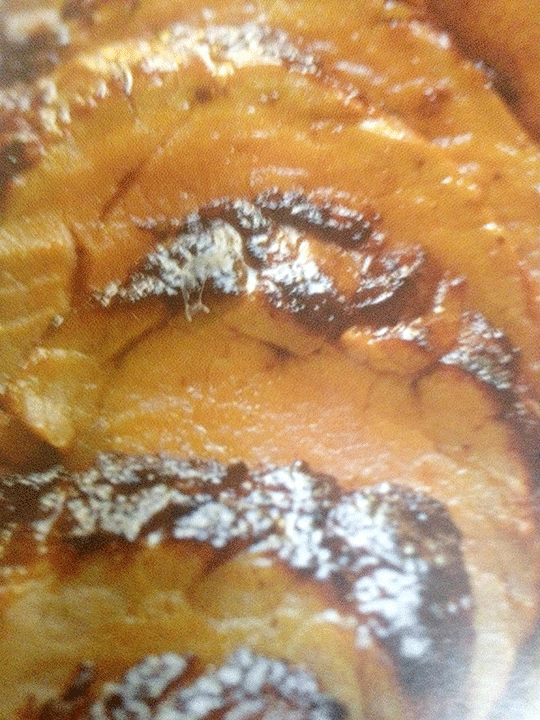 The tenderloins will be juicy and delicious. Wait a few minutes for the meat to set and slice.  My husband was going back for thirds until I said… I'd love a few leftovers for tomorrow!  I am excited about lunch.  This can be a summer, winter, or fall meal.  You can also heat up tortillas, add beans and guacamole and put the pork and slaw together for a great tasting meal.  I also cut up the market watermelon and drizzled reduced balsamic for a small side dish.  These are just a couple of ideas for dinner.  If you are like me the crisp air makes me want to cook… and so happy we can still enjoy the bounty of the farmer's market.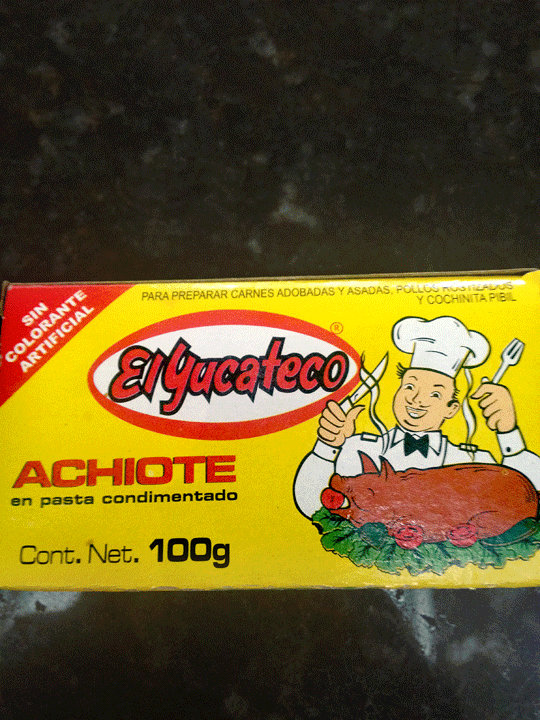 RECIPE: Achiote Marinade (Inspiration & credit "The Family Chef" Jewels & Jill Elmore)
INGREDIENTS:
• 1/4 cup of Achiote paste (you can find at specialty markets, usually Mexican, it comes in a small block)
• Achiote marinated pork tenderloin
• 1 recipe of Achiote marinade (see above)
• 1/4 cup orange juice
• 1 1/2 tablespoons of brown sugar
• 2-4 pork tenderloins
INSTRUCTIONS:
• Put marinade in a large plastic Ziploc, add your meat, and keep over night.  I have also started the marinade early in the day if I happen to forget the night before.  You can use this same recipe for chicken or beef.