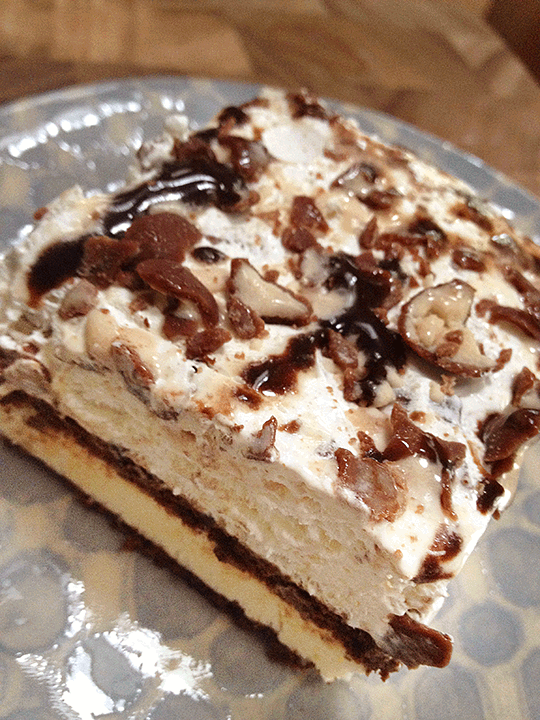 This is such an easy delicious dessert for a crowd.  I usually revisit this recipe in the summer when ice cream just seems to be the perfect ending to a barbecue.  This can also be made a few days ahead of time so when cooking for a crowd, it helps.  I have also used Butter Fingers instead of Whoppers… but I love the flavor of malt so this is my favorite candy to use.  But be creative… this is just so easy and sooo good!
INGREDIENTS:
• 12 ice cream sandwiches (2 boxes)
• 2 containers of Cool Whip
• 1 (milk) container of Whoppers
• 1 container of Whopper Chocolate Malt Syrup (or regular chocolate sauce)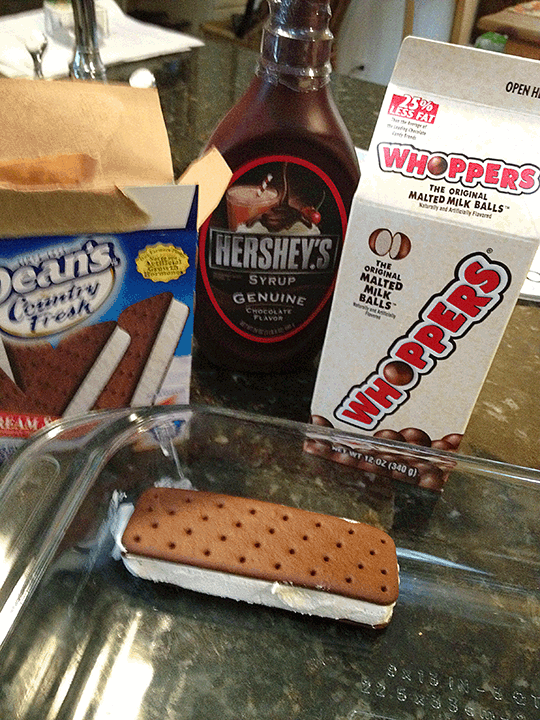 DIRECTIONS:
• Using a 9"x11.5" glass dish, place ice cream sandwiches in bottom of dish.  See the pictures, as I usually have to cut a few to fit and cover the entire dish.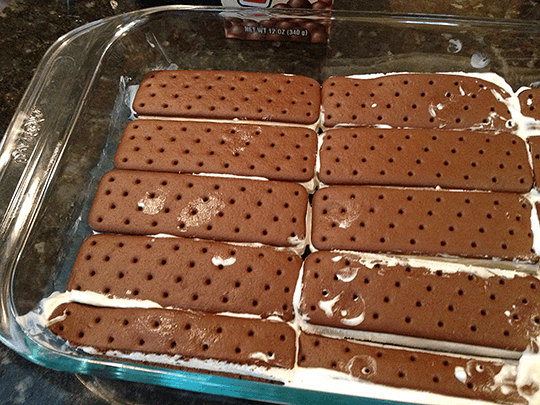 • Crush the Whoppers place in a plastic bag and crush.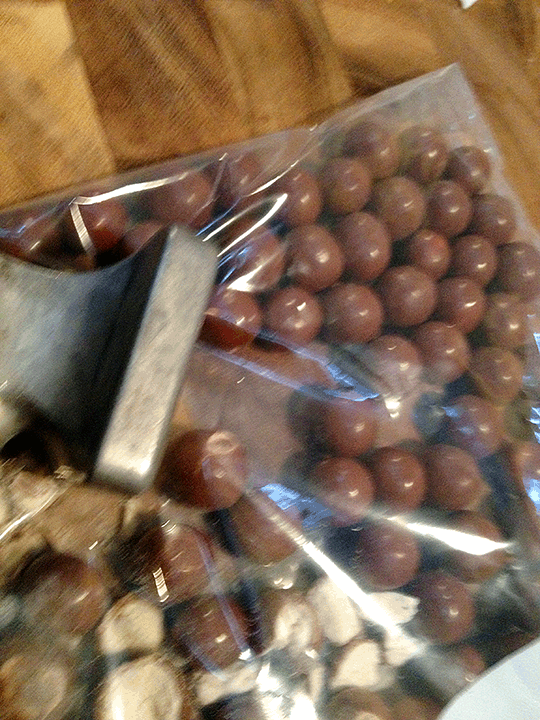 • Defrost the Cool Whip.  Mix with ½ of the crushed Whoppers.
• Drizzle the sandwiches with the Whopper Chocolate Malt Syrup.
• Then smooth the Cool Whip over the ice cream sandwiches and sauce.
• Next sprinkle the crushed Whoppers on top of the Cool Whip and drizzle with more sauce.  Cover and freeze.
Serve and enjoy!!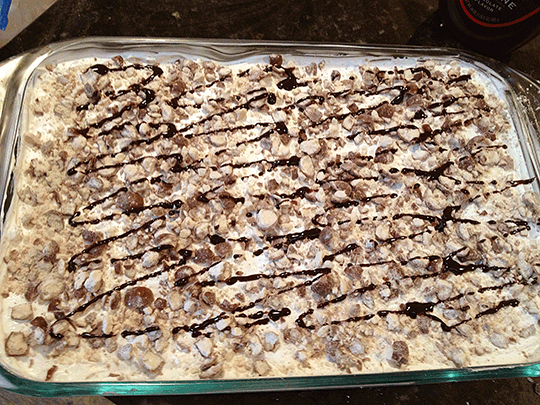 I originally had this recipe at Martha's house and loved it since then I have seen several versions and have continued to keep it in my summer dessert file.