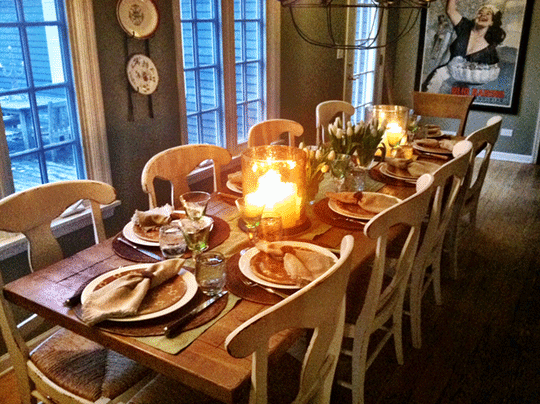 There is nothing better than having family over for dinner especially family you don't get to see often.  How lucky were we to have my nephew Jared and his lovely wife Marisa in town from California.  Then the added gift of having Elizabeth and Sam… who call me Aunt Pam, also joining us.  Their parents, Doug and Sue (my sister's brother-in-law and wife), drove up from Champaign, and we were a group of ten with my two boys Zach and Josh.  Garry and I were thrilled and it was such a wonderful evening.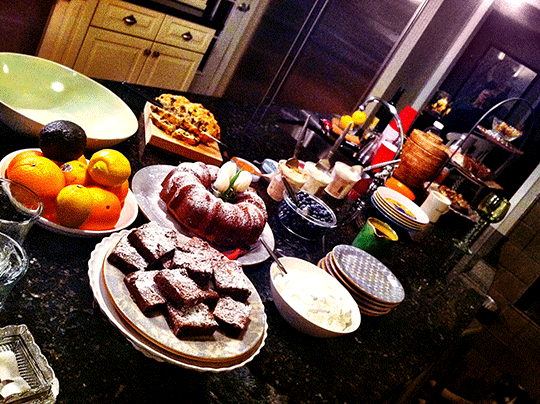 We served the brick chicken, rice pilaf, grilled vegetables, and a large kale & bib lettuce mixed salad.  Sue brought a delicious recipe of Tabouli salad made with cooked Quinoa, a great alternative to bulgar, to keep the recipe gluten free.  We had a tub of delicious hummus and pitas.  Dessert was an "All Butter Cream Cheese" pound cake, pecan brownies, fresh berries, raspberry sauce, and whipped cream.  Then of course I served three flavors of gelato… a small tablespoon just made dessert perfect!  Sunset, a grocery store here in the Chicago area, carries a brand called "Maples Gelato".  I picked up the flavors Raspberries & Cream, Sea Salt Carmel Almond, and Cardamom Ginger… this is a must try!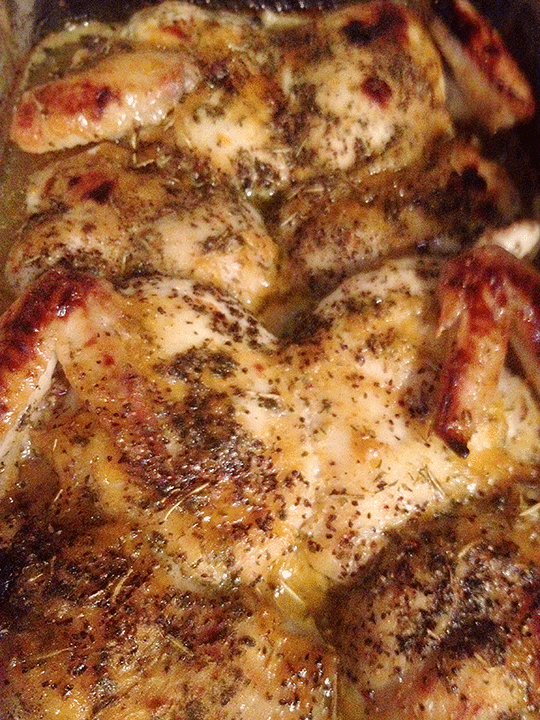 I have not mentioned that they all brought wine… wonderful reds and whites to compliment the evening.  I started this blog talking about how food brings us together and what a gift it is when we have guests to share our table with.  This is why we cook, why we have a dining room table and why we say yes, please come to dinner!