Here is the recipe for the  cookies I made on the trip up north with the girls.  They travel well and are delicious!
INGREDIENTS:
• 1 cup (2 sticks) butter or margarine, softened
• 1 cup granulated sugar
• 1 cup packed light brown sugar
• 1 teaspoon vanilla extract
• ½ teaspoon salt
• 3 eggs
• 3-1/2 cups all-purpose flour
• 2 teaspoons baking soda
• 2 teaspoons cream of tartar
• 1-1/3 cups (8-oz. pkg.) Heath® Bits 'O Brickle™ Toffee Bits
• 1-½ cups Hershey's Milk Chocolate Mini Kisses
• 2 Tablespoons Shortening
DIRECTIONS:
• Heat oven to 350˚F.  Lightly grease cookie sheet.
• Beat butter, granulated sugar, brown sugar, vanilla and salt in large bowl until blended.  Add eggs; beat well.  Stir together flour, baking soda and cream or tartar; gradually add to butter mixture, beating until blended.  Stir in toffee bits.
• Drop by heaping teaspoons onto prepared cookie sheet.  Bake 8 to 10 minutes or until lightly browned.  Cool slightly; remove to wire rack.  Cool completely.
• Put the Mini Kisses and shortening into a bowl and microwave for 1 minute or until melted.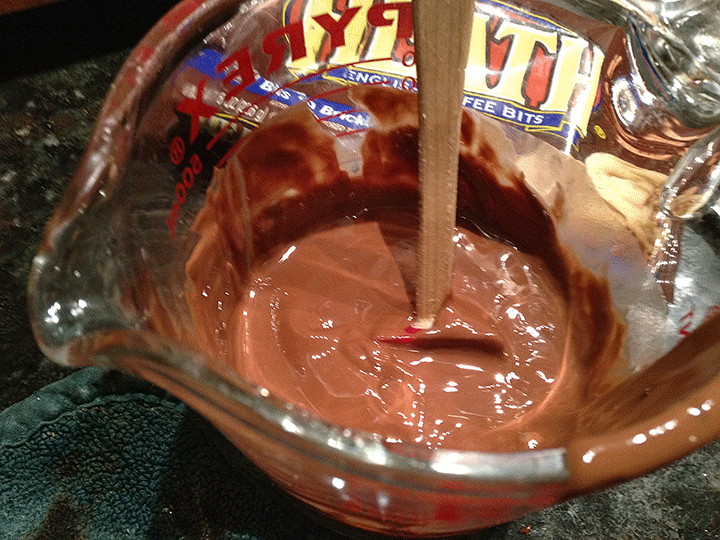 • Mix well and dip 1/3 of each cooked cookie in the chocolate mixture.
• Place on parchment lined cookie sheet and put in fridge so chocolate hardens.
• Store in cool airtight container.  Enjoy!