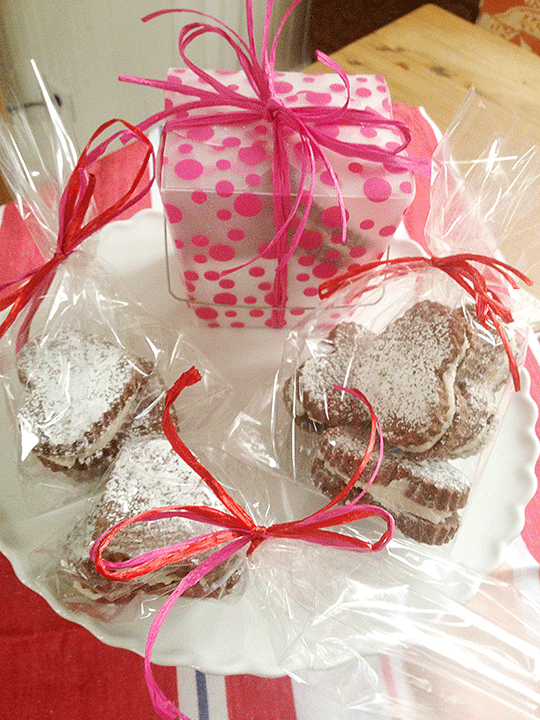 I have made these luscious brownie bite cookies without filling and cut out in many different shapes.  The recipe was from the blog cookbook by Deb Perlman "The Smitten Kitchen".  Since Valentines Day is approaching I cut out hearts.  Then I noticed the cover of Martha Stewart magazine covered in a variety of colorful sandwich cookies.  I took the brownie cookie recipe and filled them with Martha's cream filling.  It's a wonderful treat to make for family or to drop off for friends.  Enjoy!
BROWNIE COOKIE INGREDIENTS:
• 3 cups all-purpose flour, plus more for counter
• 2/3 cup unsweetened cocoa
• ¾ teaspoon table salt
• ½ teaspoon baking powder
• 16 tablespoons butter, softened
• 1 ½ cups sugar
• 2 large eggs
• 1 teaspoon vanilla
BROWNIE COOKIE DIRECTIONS:
• Preheat your oven to 350 degrees.  Whisk the flour, cocoa, salt, and baking powder together in a bowl, and set aside.
• Beat butter and sugar with electric mixer until fluffy.
• Add eggs, one at a time, scraping down bowl.  Mix in vanilla.  Gradually mix in the dry ingredients.
• Wrap in plastic, and chill for at least 1 hour.
• Roll out the cookie dough on a floured counter.  Cut into desires shapes, brushing extra deposits of flour off the top.  (It does disappear once baked, though; so don't overly fret if they go into the oven looking white.)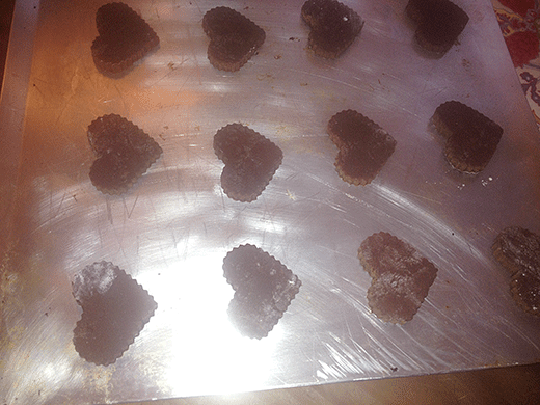 • Bake on a parchment-lined baking sheet for 8 to 11 minutes (the former for 1/8-inch thick cookies, the latter for 1/4-inch cookies), until the edges are firm and the centers are slightly soft and puffed.
• Transfer to a wire rack to cool.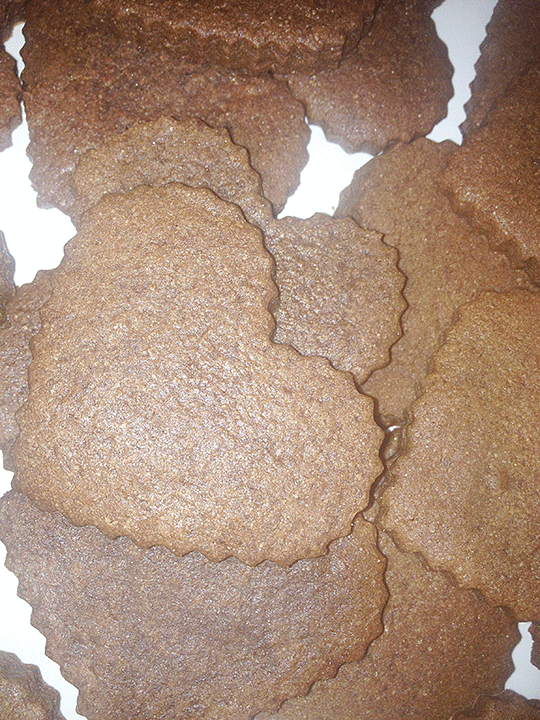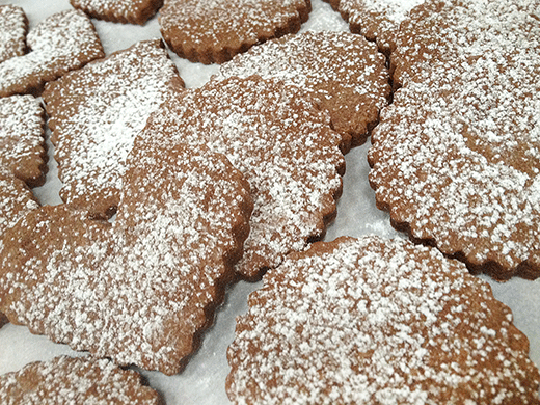 CREAM FILLNG INGREDIENTS:
• ½ stick unsalted butter, softened
• 1-1/2 cups confectioners' sugar
• ¼ cup granulated sugar
• 2 teaspoons pure vanilla extract
• 1 to 2 tablespoons whole milk, if needed
CREAM FILLING DIRECTIONS:
• Beat butter with a mixer on medium-high speed until light and fluffy, about 3 minutes.
• Reduce speed to low, and gradually add sugars, beating until thoroughly combined.
• Beat in vanilla.
• If filling is too thick to spread, beat in milk, 1 tablespoon at a time, until spreadable.
• Build the sandwiches with one cookie on bottom, cream filling in the middle, and another cookie on top.
NOTE: You can sprinkle powdered sugar on cookies or just leave them as is.  If you make a big batch you can always wrap a few up for gifts!