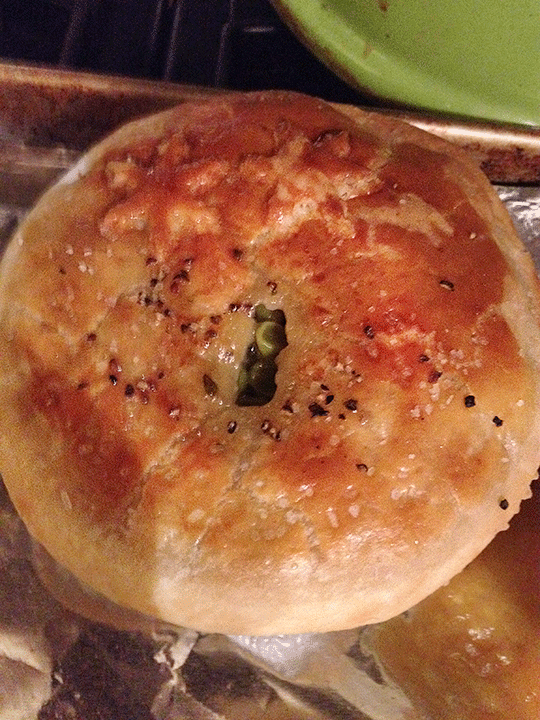 I love pot pies, chicken, beef, and lobster.  This recipe is Ina garten's but I use Dufour pastry dough for the topping.  It's the perfect puff pastry and a pantry (freezer) staple in my house.  When it's cold outside this is a wonderful meal to serve with a great salad and a glass of wine… maybe even in front of a warm fire.  Enjoy!
INGREDIENTS:
• 3 whole chicken breasts, bone-in, skin-on (split)
• 3 tablespoons olive oil
• Kosher salt
• Fresh ground black pepper
• 5 cups chicken stock, preferably homemade
• 2 chicken bouillon cubes
• 12 tablespoons unsalted butter
• 2 cups yellow onions, chopped (2 onions)
• ¾ cup all-purpose flour
• ¼ cup heavy cream
• 2 cups medium-diced carrots, blanched for 2 minutes
• 1 (10 ounce) package frozen peas (2 cups)
• 1 ½ cups frozen small whole onions
• ½ cup minced fresh
DIRECTIONS:
• Preheat the oven to 350 degrees F.
• Place the chicken breasts on a baking sheet and rub them with olive oil.
• Sprinkle generously with salt and pepper.
• Roast for 35 to 40 minutes, or until cooked through.
• Set aside until cool enough to handle, then remove the meat from the bones and discard the skin.
• Cut the chicken into large dice.
• In a small saucepan, heat the chicken stock and dissolve the bouillon cubes in the stock.
• In a large pot or Dutch oven, melt the butter and sauté the onions over medium-low heat for 10 to 15 minutes, until translucent.
• Add the flour and cook over low heat, stirring constantly, for 2 minutes.
• Add the hot chicken stock to the sauce.
• Simmer over low heat for 1 more minute, stirring until thick.
• Add 2 teaspoons salt, ½ teaspoon pepper, and heavy cream.
• Add the cubed chicken, carrots, peas, onions and parsley. Mix well.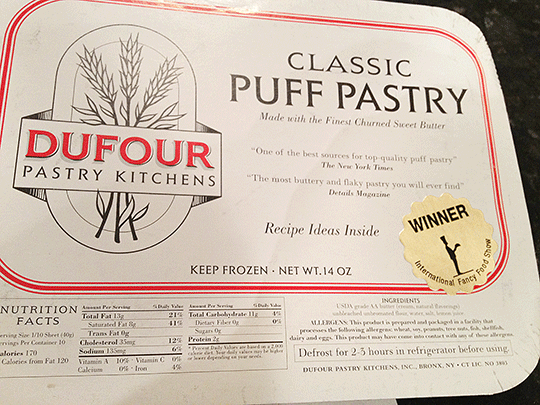 • Use the Defour Pastry Dough… remember to defrost in the fridge for two to three hours.
• Roll out dough and cut out around your ramekin to fit, making sure it hangs over the edge.
• Use an egg wash to brush on dough. (Egg wash: 1 egg & 1 tablespoon of water whisked).  You can use extra dough to cut out show flakes, leaves or hearts.
• Divide the filling equally among 4-6 ovenproof bowls.
• Brush the outside edges of each bowl with the egg wash, then place the dough on top.
• Trim the circle to 1/2-inch larger than the top of the bowl.
• Crimp the dough to fold over the side, pressing it to make it stick.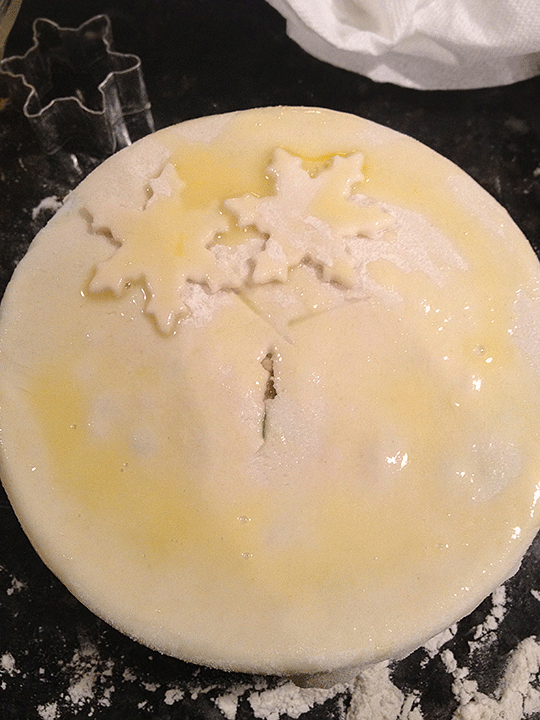 • Brush the dough with egg wash and make 3 slits in the top.
• Sprinkle with sea salt and cracked pepper.
• Place on a baking sheet and bake for 1 hour, or until the top is golden brown and the filling is bubbling hot.