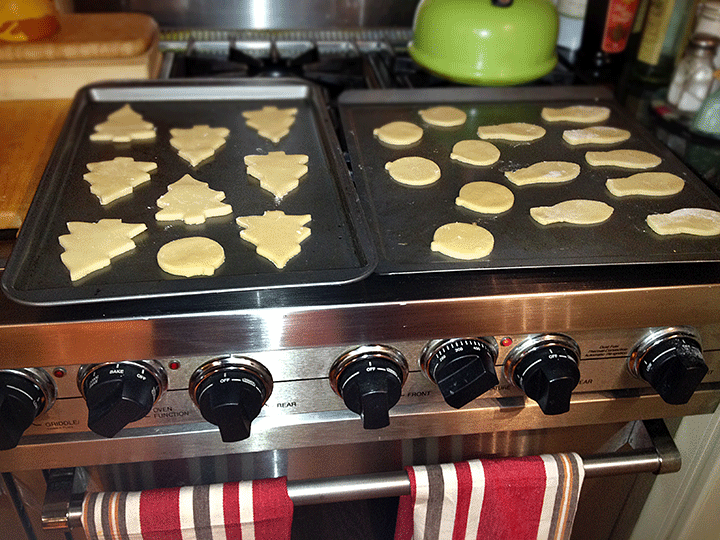 This is the cut out cookie recipe I have used for years.  I cannot remember where or when I came across this but it is the best I have found.  I use it for Valentine cookies, Easter, fall leaves, really any holiday or special event cutout cookie.
INGREDIENTS:
• 2 sticks unsalted butter
• 1 cup sugar
• 1 egg
• 2 teaspoons vanilla
• 1 tablespoon buttermilk or cream
• 3 cups of flour
• 3/4 tsp of baking powder
• Dash of salt
DIRECTIONS:
• Cream the first five ingredients together.
• Add the flour, baking powder and salt and form into two discs.
• Wrap in cellophane and refrigerate for at least 2 hours.
• After dough has been chilled, roll out onto a floured surface and place on cookie sheet into a preheated oven of 350 degrees, for 8-10 minutes.
• Let cool and Frost.