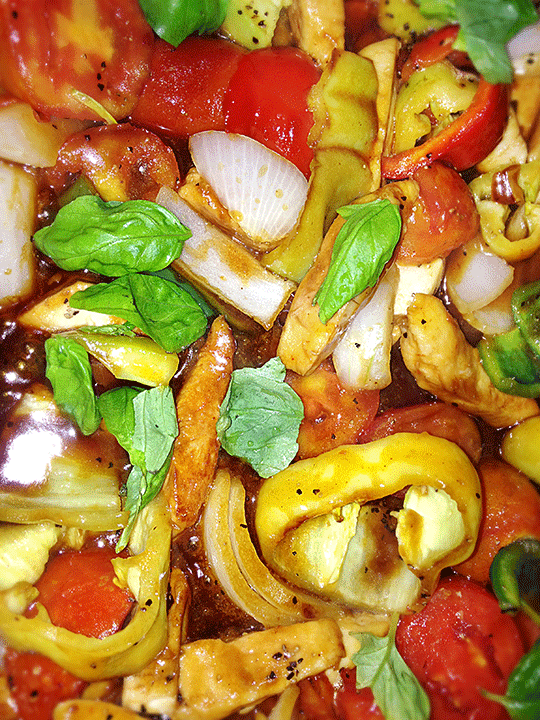 When I am trying to clean out the vegetable bin and I need a fast tasty meal that everyone loves, my go to recipe is stir-fry.  I can use almost any meat I have in the fridge, chicken, beef, or pork.  I can also stretch my volume if I am low on meat and heavy on veggies.  You always need garlic and some type of onion, white, green, red, or shallots.  I used San Marzano tomatoes I picked up at the market, fresh red & green peppers from the garden, and poblanos.  I also added some fresh basil from my garden.
For the sauce I marinated my chicken in a small amount of sesame oil and soy sauce.  I always keep hoisin sauce and Trader Joe's General Tsao's stir-fry sauce.  This sauce is sweet tangy and has a small amount of heat.  There is no need to order out when you keep this sauce in your house.  I serve this over brown or white rice for an easy, quick, great tasting meal.
INGREDIENTS:
• 3-4 whole chicken breasts or 6-8 halves
• ½ large onion (cut in small wedges)
• 2-3 variety of green peppers, sweet & hot depending on your taste palate
• 1 large red pepper
• 3 cloves of garlic
• 2 tomatoes sliced or cubed
• 1 tablespoon of hoisin sauce
• ¼ cup of General Tsao's sauce
• Stir Fry oil
• Sesame oil
• 1/3 cup fresh herbs
DIRECTIONS: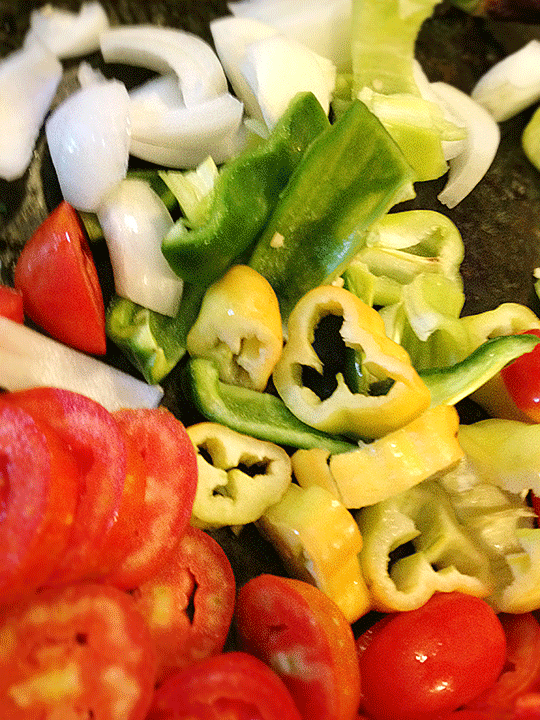 • Slice your chicken or meat of choice into strips and marinate for a ½ hour.  While you are waiting for your meat to marinate cut up your veggies.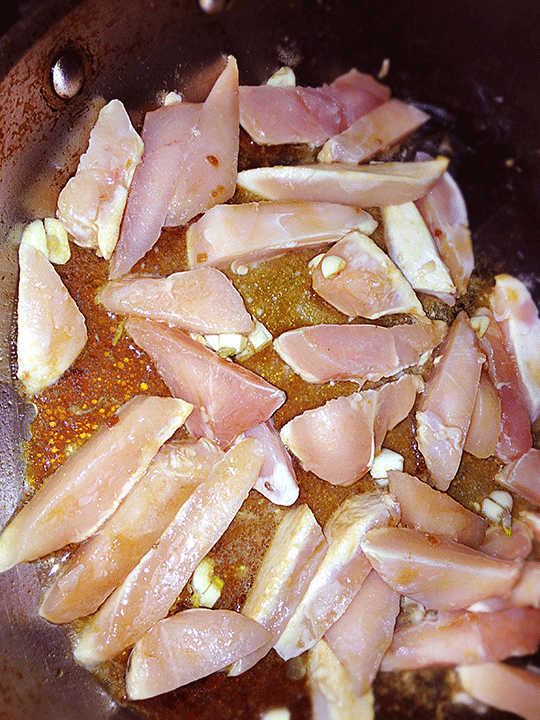 • Use a large stir fry pan and add a couple of tablespoons of stir fry oil.  When it is hot add your meat and cook.
• When the meat is cooked almost through add your veggies and toss with the hoisin sauce and General Tsao's sauce.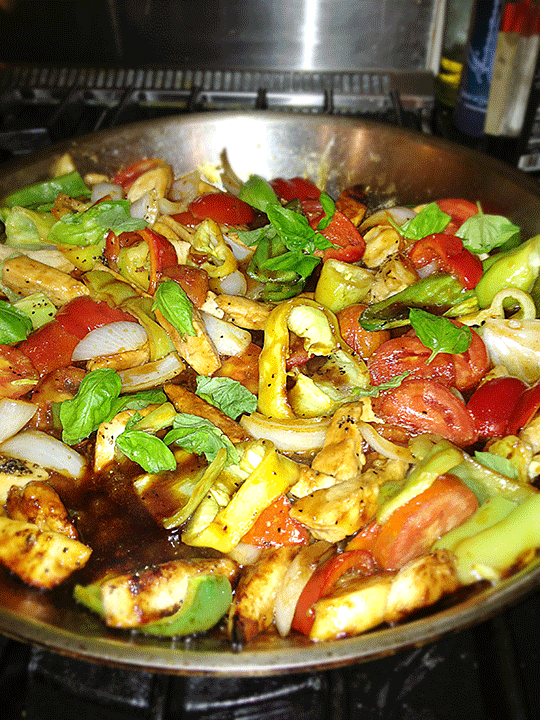 • Stir-fry until veggies are cooked but still crisp, toss in your fresh herbs and serve.
Enjoy!