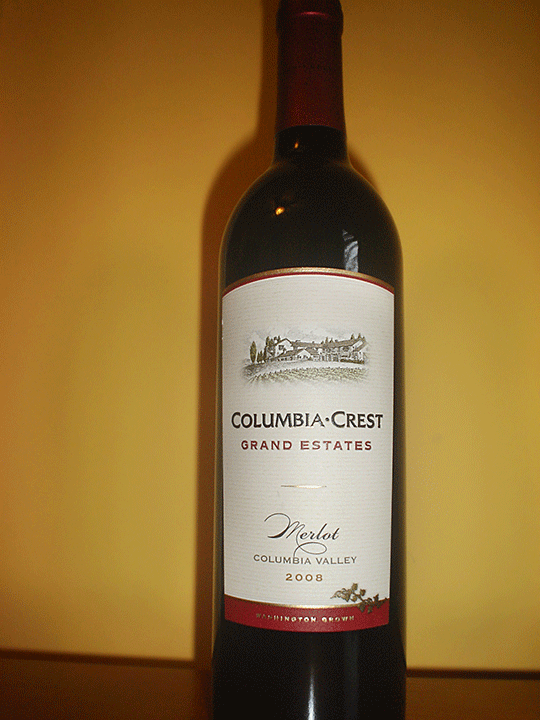 I have previously written about Columbia Crest's H3 line of wines and how great a value they offer. The Grand Estates level is one notch below the H3 line in price and often is very similar in quality. This merlot recently received 89 points from the Wine Spectator as did the 2009 vintage so you can't go wrong either way.
I found this at Total Wine for $7.99 and there were 69,000 cases made so it is easily found in grocery stores or big box wine stores.
Merlot is to red wine what Chardonnay is to white wine. Popular, plentiful, and one of the first "go to" wines for Americans because it is easy to find and drink.
Rather than me give you my own description, it's easier to give you the official write up from Wine Spectator:
"Lithe, polished and approachable, with generous raspberry, cranberry, floral and white chocolate flavors that linger easily against refined tannins. Drink now through 2016."
This is one of those perfect weekday wines and it doesn't take a lot of contemplation. Just go get some and enjoy it. I promise you there will be more Columbia Crest writings because they are one of the best values in the USA.