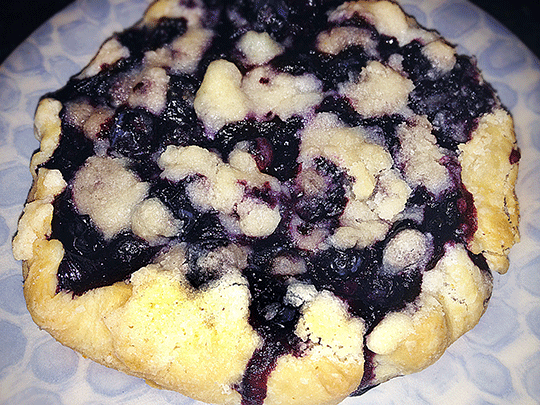 I love a dessert that is easy to make and tastes like it wasn't.  I am also a big fan of blueberries no matter what time of year.  This recipe could be changed and you could use apples.  I'd add cinnamon.  I always like to make a fresh bowl of whipped cream; it makes the dessert even more special.  You can keep the discs of dough in your fridge pre-made and ready to go.  Easy, simple, and tastes great… a perfect recipe for me.
INGREDIENTS:
• 1/2 cup of butter softened
• 1 egg
• ¼ cup of heavy cream
• 1-¼ cups of all-purpose flour
• 4 cups of fresh blueberries
• 1/3 cup of granulated sugar
• 1 tablespoons fine dry breadcrumbs
• 1 tsp of lemon zest
• ¼ cup flour
• ¼ cup sugar
• 4 tablespoons of butter
PASTRY DIRECTIONS:
• Beat butter in an electric mixer for 30 seconds, add egg and beat until combined, then beat in cream at low speed.  Add flour until well combined.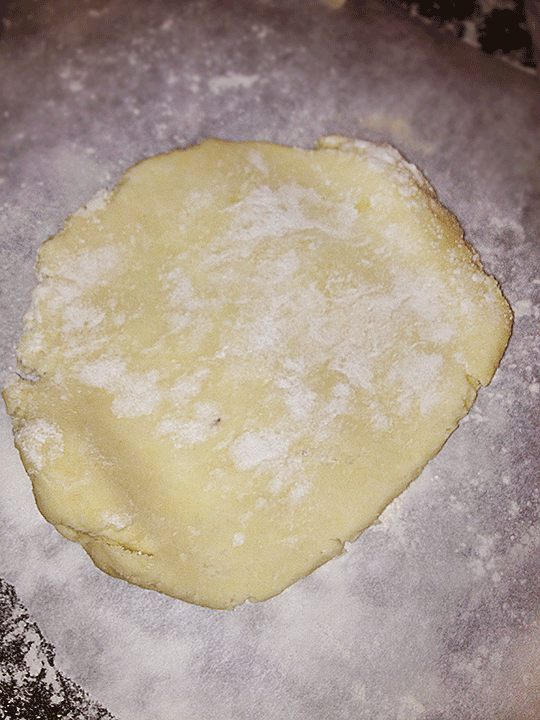 • Remove dough and make a flattened disc.  Wrap in parchment and chill for at least an hour.
• When ready, either divide dough into four parts for individual pies or roll out into one pie.  Roll out onto a lightly floured surface.  Place on a baking sheet lined with parchment paper.
FILLING DIRECTIONS: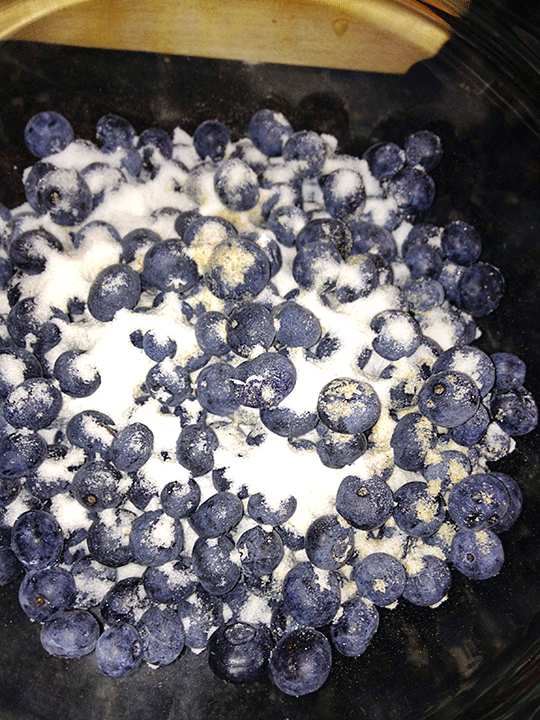 • Combine blueberries, sugar, zest, and breadcrumbs.  Toss to combine.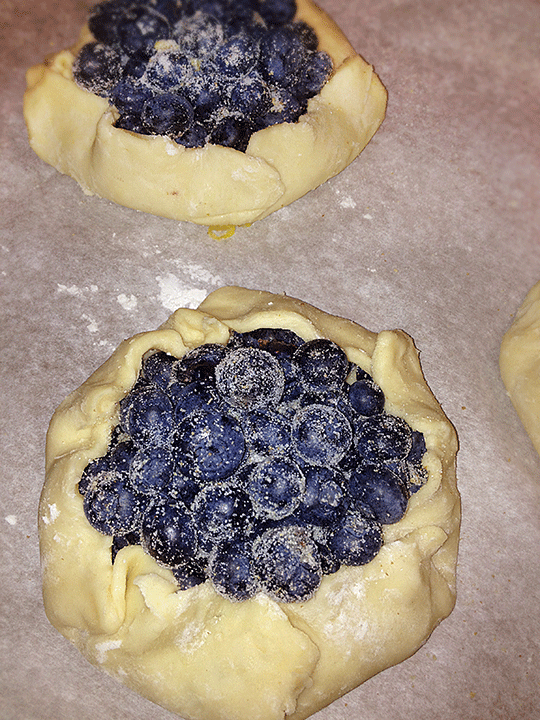 • Mound the blueberries onto the center of the pastry dough.  Carefully fold the pastry border up and over the blueberries, pleating the dough when necessary.
TOPPING DIRECTIONS: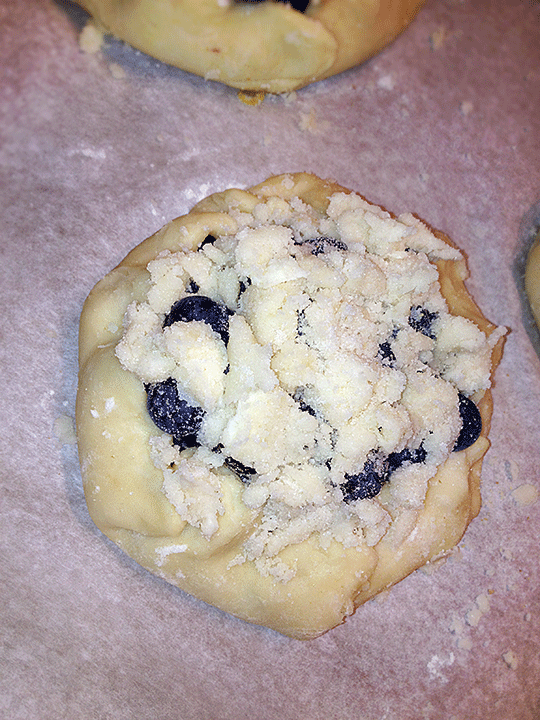 • Mix butter, flour, and sugar into fine crumbs and sprinkle over the pies or pie.
• Bake at 350 degrees for approximately 60 minutes or until crust is golden brown and filling is bubbly over entire surface.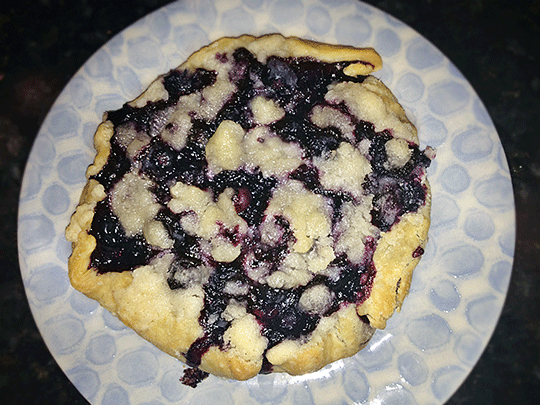 • Transfer pie to a plate and cool before serving.  Serve with fresh whipped cream.
Enjoy!