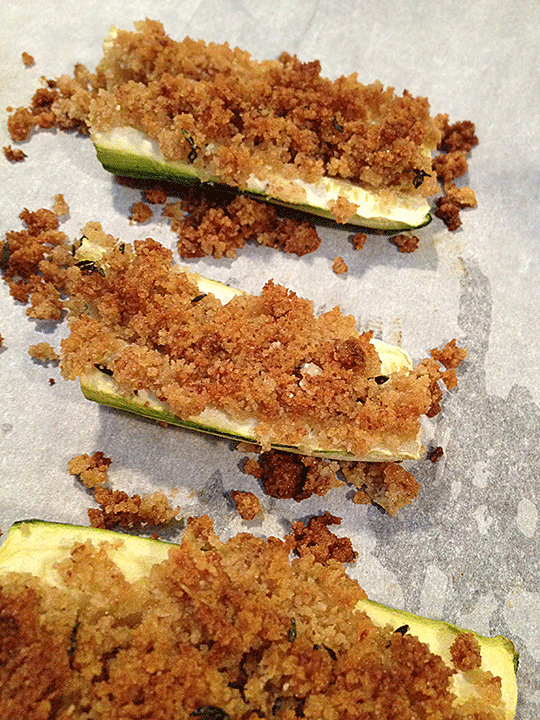 It's zucchini time, the end of the season and our gardens are filled with the season's labors. I love zucchini grilled with a small amount of olive oil or sautéed with garlic, olive oil, and a dash of balsamic, but my boys love it baked and stuffed.  This is a very simple recipe to enjoy this end of the summer vegetable.
INGREDIENTS:
• 3-4 zucchinis
• ¾ cup plain breadcrumbs
• ⅓ cup grated Parmesan
• 2 tablespoons of butter
• 2 tablespoons of fresh finely chopped herbs (parsley, thyme, or basil)
• Kosher salt & pepper
DIRECTIONS:
• Preheat oven to 350 degrees.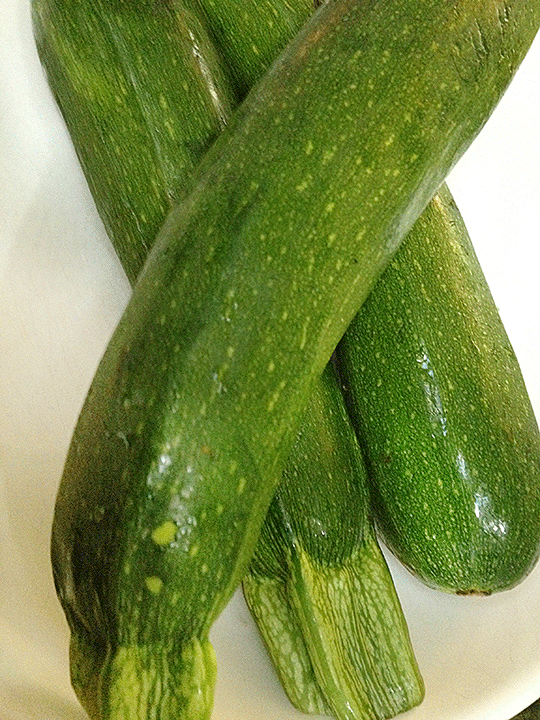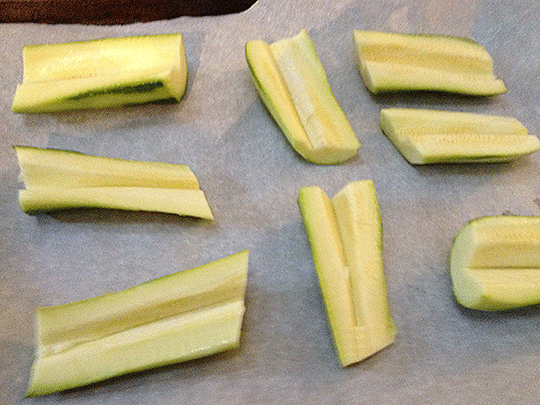 • Peel zucchini and cut into four pieces.  Then carve out the center of each piece.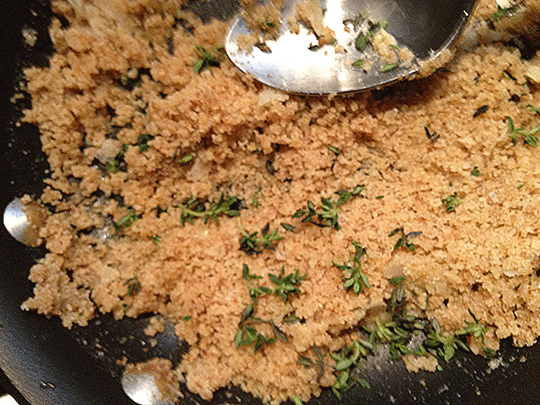 • Melt butter in a small saucepan and add breadcrumbs, cheese, herbs, and a dash of salt & pepper.
• Stuff zucchini with the bread filling.
• Place on a cookie sheet lined with parchment paper and bake for approximately 20 minutes or until zucchini is cooked and filling is crispy.