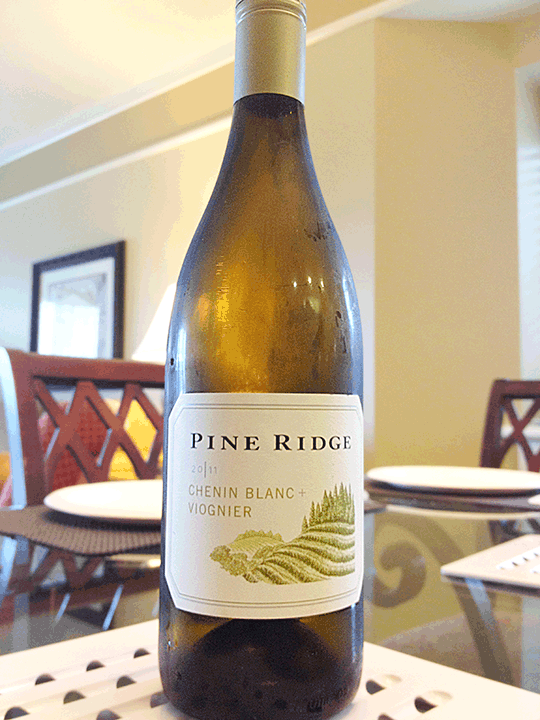 It's always a parent's joy when your children like at least some of what their parents like.  So I want to give props to my son for sending this refreshing white blend from California to me for Father's Day this year.  Since then, we've shared several bottles with friends and family through the summer months and it's been a big hit.
Chenin Blanc (79%) is a white wine varietal from the Loire valley of France.  Its high level of acidity means it is very versatile and its neutral palate allows it to take on the flavors of the soil it is grown in.  The bright fruit character shines through in this Napa Valley grown grape.
Viognier (21%) is also a grape of French origin and in this case comes from the Lodi region of northern California.  Viognier is typically characterized by a floral and spicy nature.
You won't have to think hard when you drink this wine, just simply enjoy it by itself or with light appetizers, fish, or a grilled chicken salad.  It's widely available between $11-13 and was awarded 90 points by Robert Parker's Wine Advocate.