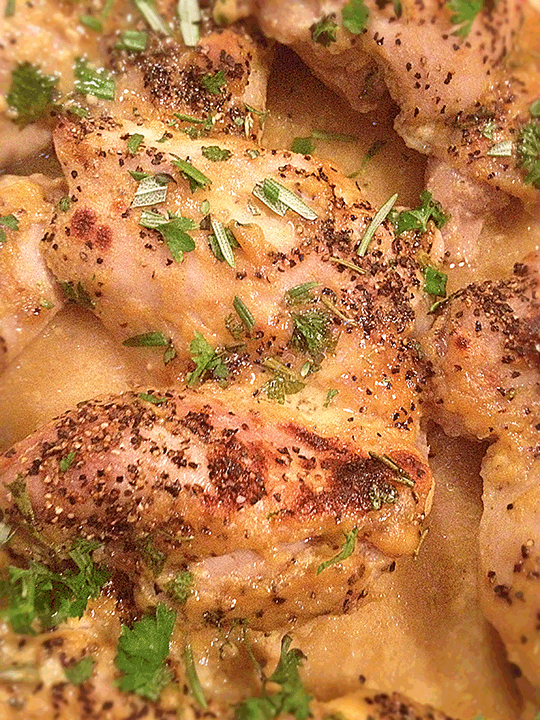 Chicken thighs are great baked or barbecued.  I like them skinless and boneless… marinated with mustard, maple syrup, and fresh herbs, or lathered in barbecue sauce and grilled to perfection!  They are so moist and tasty that you don't need the skin or bones for the extra flavor.  You can also cut them up and put them on skewers with veggies or summer stone fruit.  I keep these in my freezer for a quick, perfect meal anytime.
INGREDIENTS:
• ½ cup of Dijon mustard
• ½ cup of pure maple syrup
• ¼ cup of fresh herbs: parsley, thyme, or rosemary
• Dash of salt & pepper
DIRECTIONS: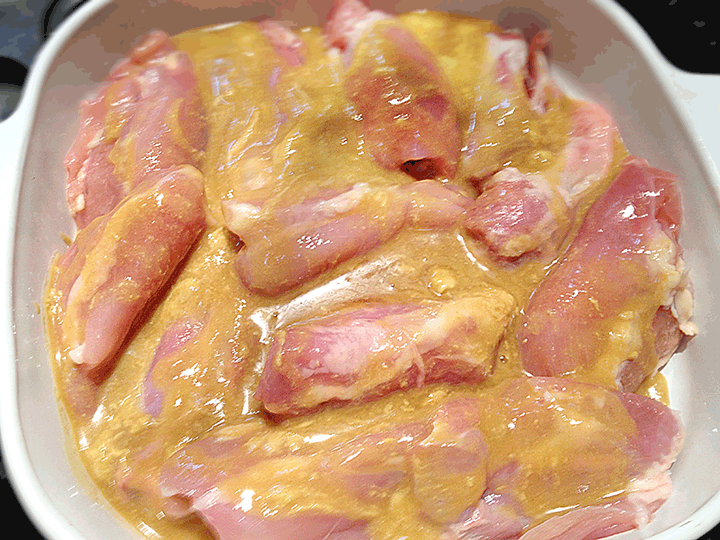 • Mix the above ingredients and marinate.
• Bake at 375 degrees for an hour or until thighs are completely cooked through. You can put them under broiler for a few minutes to make them extra crispy.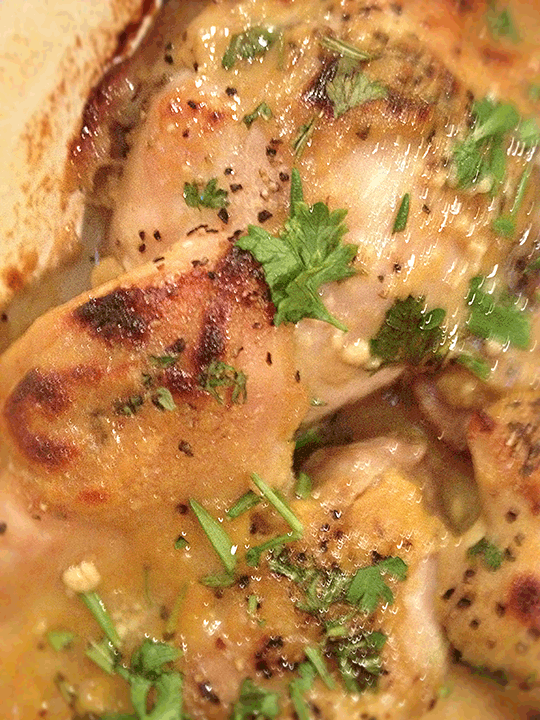 Try using this versatile meat.  Write in and give me your recipe for great tasting chicken thighs!