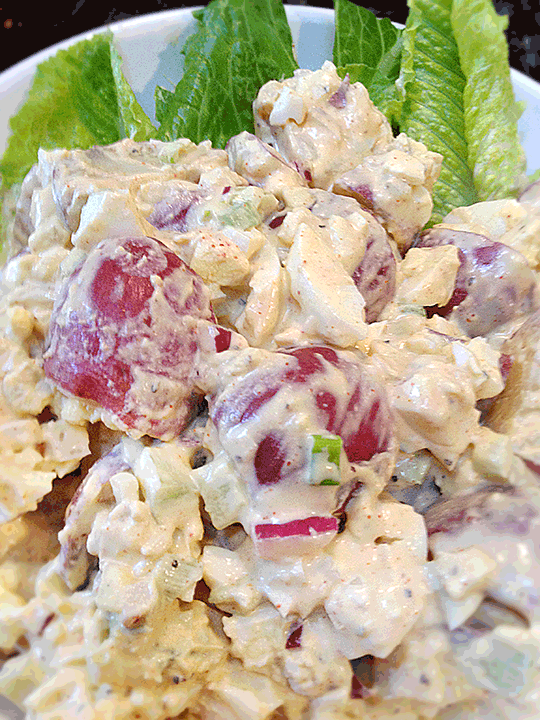 I always keep a bowl of hard boiled eggs in the fridge.  So when I saw this recipe from Cooking my way Back Home, I knew it was a perfect compliment to the red potatoes I had just picked up at the farmers market.  Potato salad was a common side in the summer at my house, crunchy, creamy, and spicy.  Enjoy!
INGREDIENTS:
• 2 pounds small red potatoes
• 6 large eggs
• 1 cup mayonnaise
• ⅓ cup finely diced celery
• ⅓ cup finely diced red onion
• 1 bunch green onions (including tender green parts), thinly sliced
• 1 ½ tablespoons horseradish mustard
• 1 tablespoon Worcestershire sauce
• 1 tablespoon Town Hall Spice Mixture
• 1 tablespoon Tabasco sauce
• 1 tablespoon distilled white vinegar
• Salt and freshly ground pepper
DIRECTIONS:
• In a saucepan, combine the potatoes with salted water to cover by 2 inches, bring to a boil over high heat, then lower the heat to medium, and cook for about 20 minutes, or until fork-tender. Remove from the heat, drain, and spread out in a single layer on a sheet pan to cool and dry.
• While the potatoes are cooking, you can hard-boil, peel, and chop the eggs into small pieces.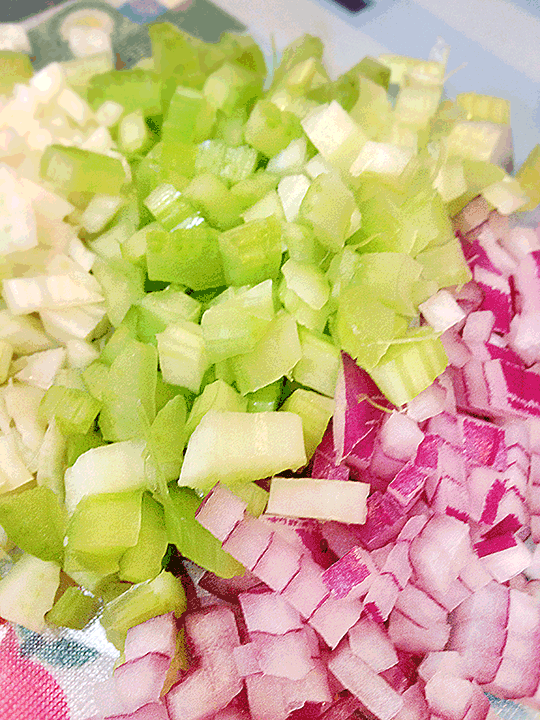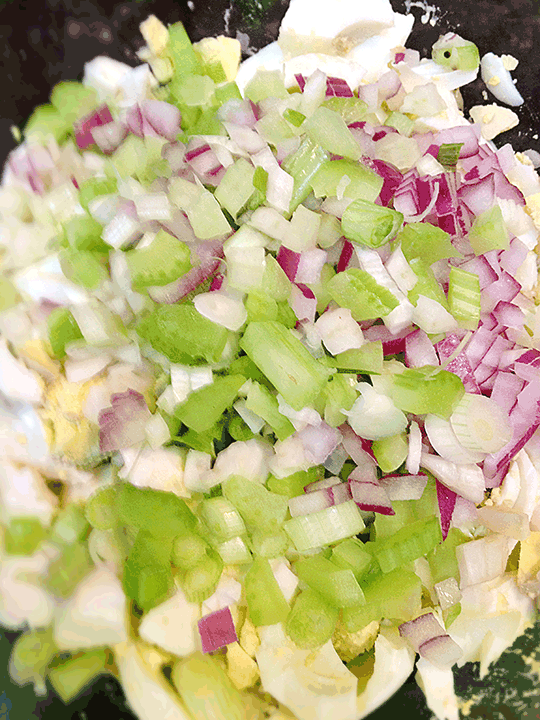 • In a bowl, combine the mayonnaise, celery, red onion, green onions, mustard, Worcestershire sauce, spice mixture, Tabasco sauce, and vinegar and mix well.  Fold in the eggs and season with salt & pepper.
• When the potatoes are cool, quarter them lengthwise and place in a large bowl. Add the mayonnaise mixture and stir to coat the potatoes evenly. Taste and adjust the seasoning, then serve.