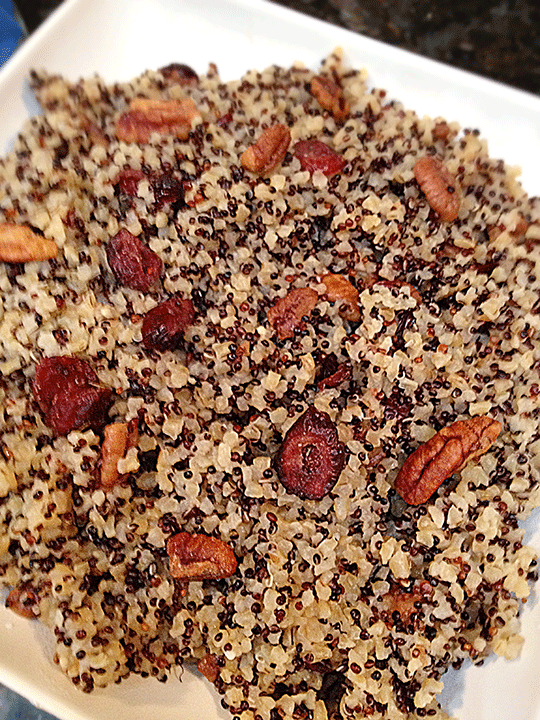 Quinoa is one of those super foods… and the best part is it's delicious.  I like to mix it with bulgar, a wheat grain, and this time I added rosemary spiced walnuts and dried cranberries.  This can be a side dish or served over greens as a lunch salad.
INGREDIENTS:
• ½ cup of black or red quinoa
• ⅓ cup of bulgar grain #2
• 1 tbsp of olive oil
• 2 cups of low salt chicken broth
• ⅓ cup of walnuts, spiced with rosemary and thyme
• ⅓ cup of dried cranberries
DIRECTIONS:
• Saute quinoa and bulgar in oil for 1 minute.
• Add chicken broth and bring to a boil over medium heat, then reduce till all liquid is gone.
• Stir in walnuts and cranberries and serve.  You can serve this hot or cold.