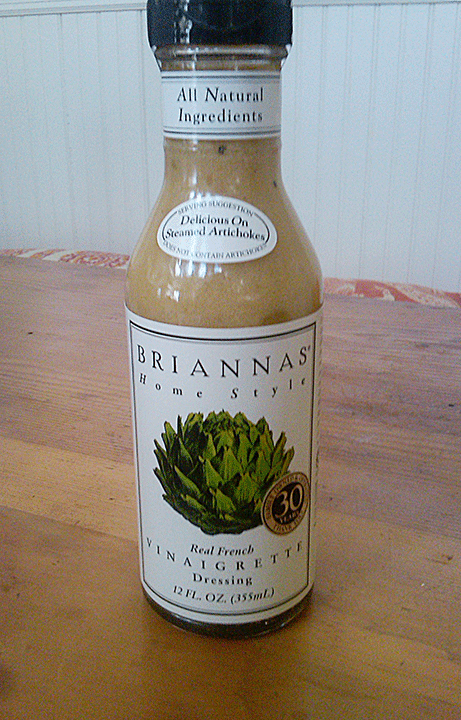 Favorite: Real French Vinaigrette
First I usually make my own dressing.  I  love homemade but in a pinch when I have no time and I need to use something pre-made, this is my go-to vinaigrette.  I can use this as a simple salad dressing or put on a cold pasta salad with fresh mixed vegetables.  I marinade veggies to grill in this dressing.  Brianna's vinaigrette also works as a marinade for fish       or chicken.
It's a go to product and another staple in my pantry.