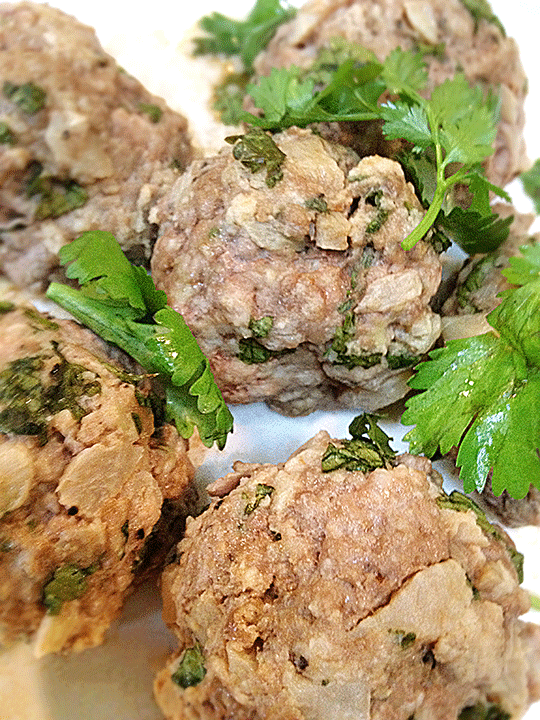 This is a recipe from Gourmet magazine.  It is so easy and the taste is amazing with great flavors.  I served the meatballs as a main course but it can also be used as an appetizer.  When you are serving this as a main dish you can accompany it with steamed rice, grilled vegetables, and fresh fruit.
INGREDIENTS:
• ¼ cup of whole milk
• ¼ cup of fine dry bread crumbs
• ¾ lb ground pork
• ¾ lb ground veal or beef
• 1 large egg, lightly beaten
• ½ cup of canned sliced water chestnuts rinsed, drained, and finely chopped
• ½ cup of chopped cilantro, plus ¼ cup of sprigs
• 5 tbsp of soy sauce, divided
• 4 tsp of Asian sesame oil, divided
• 2 tbsp of fresh lime juice
• 2 tbsp of water
• 3 tsp of sugar
DIRECTIONS:
• Preheat oven to 500˚F with rack in the middle.
• Pour milk over the breadcrumbs in a large bowl mix.  Add the ground meat, egg, water chestnuts, and chopped cilantro.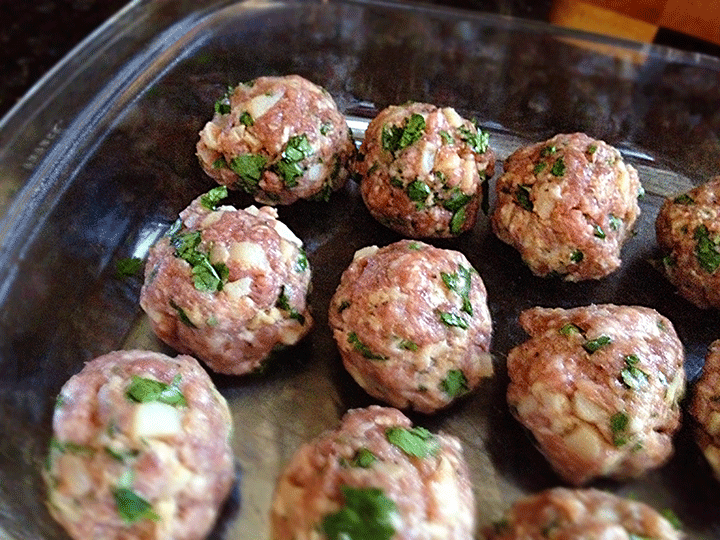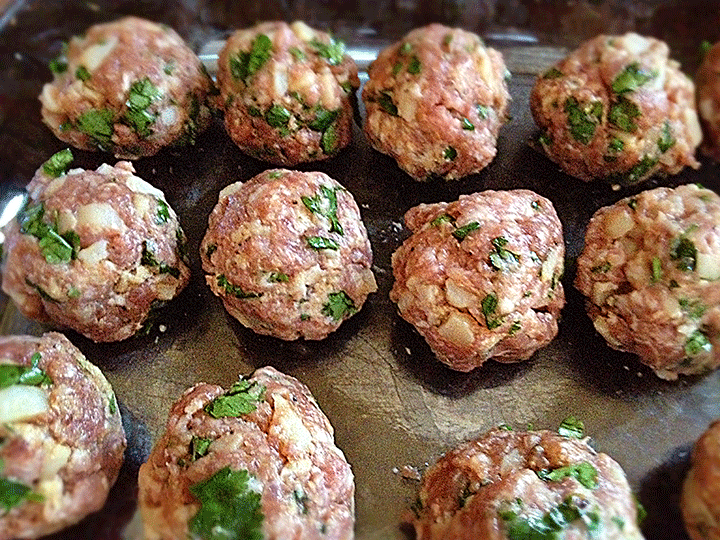 • 1 tbsp of soy sauce, 2 tsp oil, and ½ tsp of salt, mix with your hands till well combined shape into balls and arrange meatballs in a glass baking dish (9"x13") about ½ inch apart.
• Bake until cooked through approx. 15 minutes.
• Stir limejuice, water, sugar, 4 tbsp of soy sauce, and remaining 2 tsp of sesame oil mix till sugar is dissolved to make the sauce.
• Transfer the meatballs to a serving dish and drizzle 1 tbsp of sauce over them and sprinkle with cilantro sprigs.  They can be served over steamed rice.
My family ate every last one, in fact I could have made another batch… sooooo good!  Enjoy!