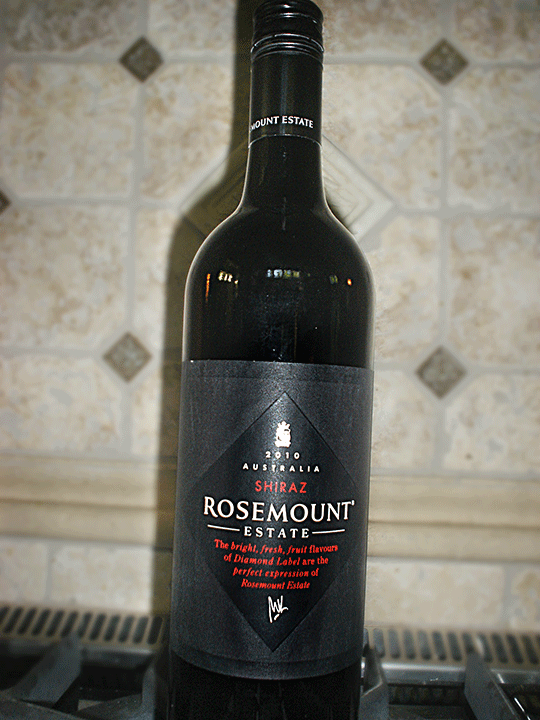 Rosemount Estate is a large Australian winery that produces multiple levels of many varietals.  Their Diamond Label is their entry level series.  This Shiraz was the first Aussie wine I was introduced to about 15 years ago and I was amazed at how good it was for the price point.
Rosemount has a hit with the 2010 vintage.  It recently received 89 points from the Wine Spectator, and even better yet I found it for $5.99.  It is widely available with 110,000 cases produced so you should be able to find this for between $6-$8.  This is a wine that should be drunk now through the next couple of years.
It is very smooth and fresh, delivering classic Australian fruit.  I served this for 3 other couples last week when we cooked burgers on the grill and it was a big hit.  When I told them the price their eyes got pretty wide.
A note about wine ratings: The Wine Spectator uses a rating scale as follows:
• 80-84 = Good
• 85-89 = Very Good
• 90-94 = Outstanding
• 95-100 = Classic
So you can see that this vintage of the Rosemount Shiraz Diamond Label is considered very good and on the verge of outstanding by those who evaluate wines for a living.  Enjoy.