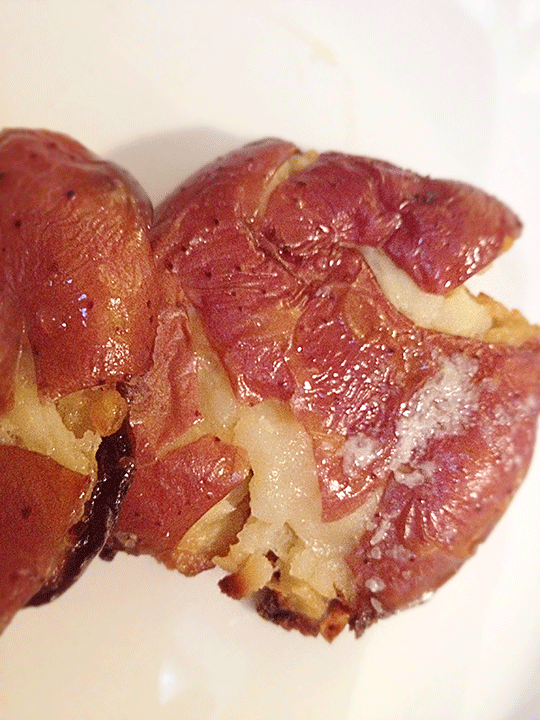 I know this isn't a new idea and many of us may cook a version of these luscious potatoes.  The basic recipe is as follows:
INGREDIENTS:
• 12 small red boiling potatoes
• Kosher salt
• Good olive oil
• Optional: Lemon, Parmesan, and/or fresh herbs
DIRECTIONS:
• Prepare a baking sheet with parchment paper and preheat oven to 400 degrees.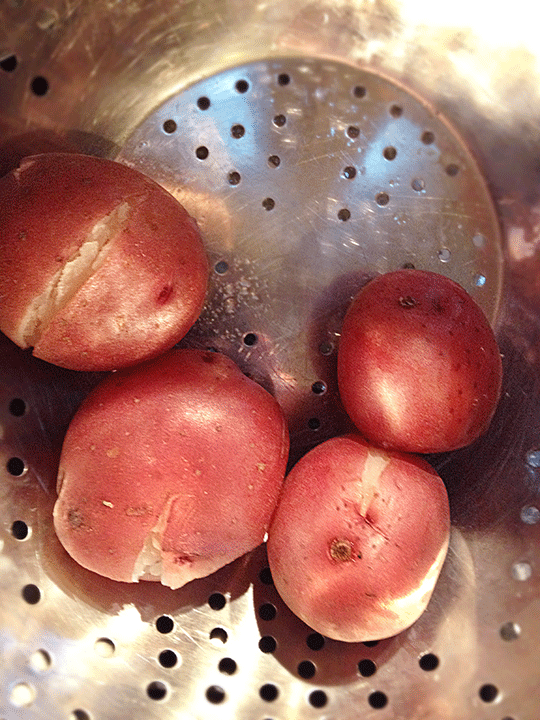 • Boil potatoes to cook then drain.
• Take two dishtowels and lay one down on counter placing cooked potatoes on towel separating them like mounds of cookie dough.
• Now place the other towel over the potatoes and using the flat base of your hand smash each potato.
• Transfer with a spatula the potatoes to the parchment lined sheet pan.
• Drizzle with olive oil and kosher salt.
• You can add fresh herbs such as parsley, thyme, dill, or just leave them plain.
• Cook till the edges of the potatoes are crispy about 20-25 minutes.
• You can squeeze lemon juice or sprinkle with Parmesan, but I love them just plain, crispy with a dash of salt.