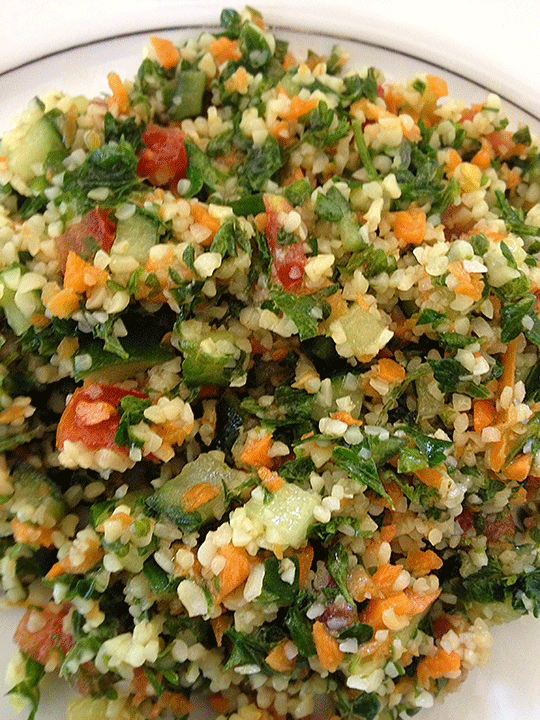 This is Mattie Kleber's Syrian recipe that has been passed down from generation to generation.  It originally came from Damascus and when I tasted this recipe at my sister's home I felt the history, comfort, and love that so many family recipes bring to our tables.  It's a wonderful healthy salad that can be a meal all on its own or a side dish.  We will be serving this salad with our Shish Kabob tomorrow.
INGREDIENTS:
• 2 bunches of parsley, leaves only no stems, cleaned and finely chopped
• 3 large cloves of garlic
• 12 oz of baby carrots
• 3 tomatoes finely chopped
• 1 large English slicing cucumber, finely chopped
• ¾ cup of freshly squeezed lemon juice
• 1/3 cup of canola oil
• 1 ¼ cups of bulgur grain #1 (fine)
• Kosher salt to taste
DIRECTIONS: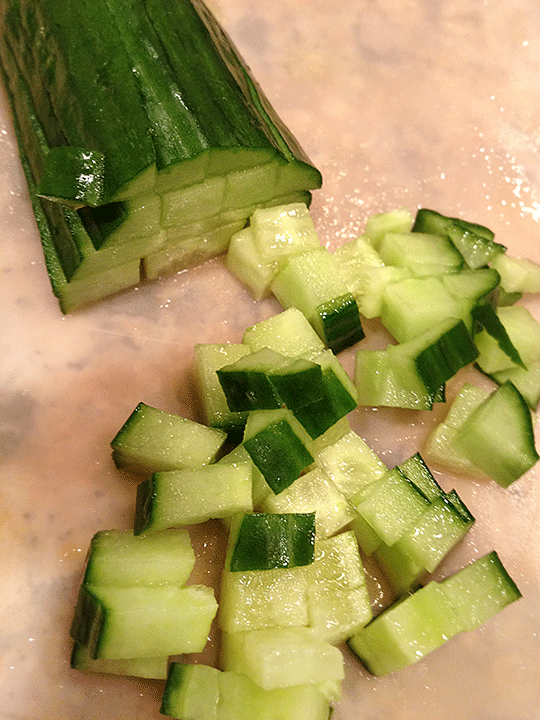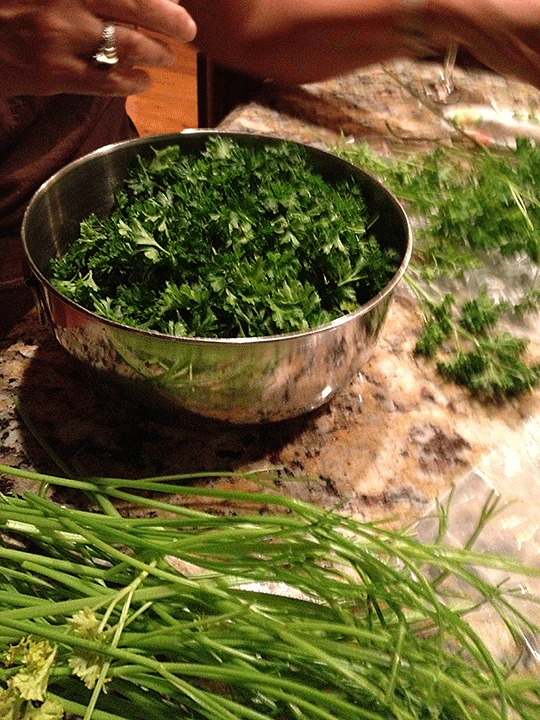 • The first thing to do is take the stems off the parsley and clean thoroughly.
• Rinse the parsley in a clean bowl of water and drain. You may want to repeat this several times until the water is clear.  Then put the parsley in a food processor and pulse till its finely chopped but don't chop too much!
• Next put the carrots and garlic in the food processor and finely chop, then add to parsley mixture.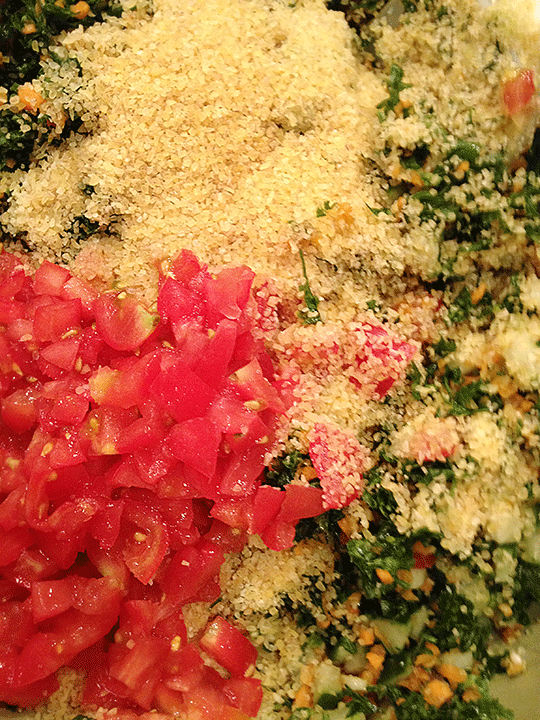 • Add the remaining ingredients and mix well.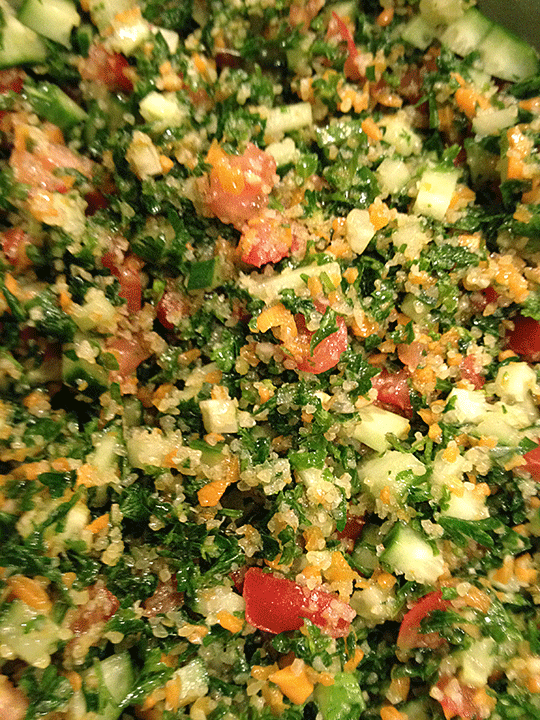 • Let it sit for at least 3 hrs. (Do not soak the wheat; it will get enough moisture from the mixture.)  After letting the salad sit give it a taste.  If you want more lemon then add and serve.
Enjoy!